Eye For Film >> Movies >> Gosford Park (2001) Film Review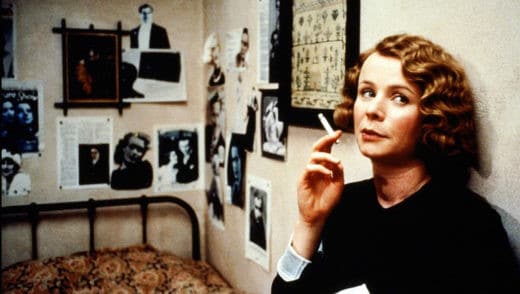 A weekend shooting party at an English stately home in 1932. Is this a) The Remains Of The Next Day, b) another BBC series with plummy vowelled actors, c) an American director's folly? Answer: none of these. It is a clever piece of ensemble filmmaking that succeeds beyond all reasonable hope.
Robert Altman is famous for big movies with rambling plots (M.A.S.H, Nashville, The Player, Short Cuts), incidental humour and star performers in small roles. For every Vincent & Theo and Cookie's Fortune, there is always a Popeye or a Pret-a-Porter. He is not invincible. Also, he's 76 years old. Why come to England for the first time and embroil yourself in the complexities of outdated snobbery and the nuances of an archaic class structure? Why make things more complicated by turning it into a murder mystery?

The reasons are less important than the result. Altman's technique of using two cameras in every scene, encouraging actors to improvise, creating a mood for experimentation within the discipline of well-defined storylines and allowing choreography to dictate the pace depends on a high risk factor, as well as true faith in organic growth. He is working here with an astonishing cast, every one of whom is memorable. Only Stephen Fry feels as if he has wandered in from the Whitehall Theatre, playing a self-important police inspector in a drawing room farce.
They call it comedy. With Maggie Smith in full flow - "There's so little to talk about after the first flush of recognition" - and lines such as, "Will you stop snivelling; everyone will think you're Italian", dripping from the lips of a titled guest, this is less than surprising and yet thinly disguised beneath the porcelain chit-chat human tragedy eats through the facade, while elsewhere devious plots are afoot.
Below stairs, the hierarchy is maintained to the letter. Visiting valets and lady's maids know their place and take on the names of their employers. Relationships are touched in passing, a friendship here, a dalliance there, but with so much work to do they become observations en route to somewhere else. Upstairs, the host, Sir William (Michael Gambon), must be indulged. Practically everyone is dependent upon, or wants a slice of, his money. Lady Sylvia (Kristin Scott Thomas) puts up with his peccadilloes, although there is no love lost, for the sake of her position.
Marriages appear cracked and brittle. Wives are in tears, husbands stiff and angry. An American movie producer (Bob Balaban) asks Ivor Novello (Jeremy Northam) how he can stand these people. Novello throws him a jaded glance. "I earn my living by impersonating them," he says, returning to the piano to play a medley of tunes.
The upper-class country weekend has always been a form of theatre, with the guests as players and the staff as crew. Sir William's party must perform and, of course, they know this, but underneath, where anguish and loneliness coexist, something is burning.
Altman's great triumph is in galvanising the energies of exceptional actors into a living, breathing entity. You have to use metaphors from the ballet to explain the brilliance of the choreography, how so many stories and so many characters intertwine without causing a traffic jam in the collective imagination.
Reviewed on: 31 Oct 2001
Share this with others on...