Eye For Film >> Movies >> Gosford Park (2001) Blu-Ray Review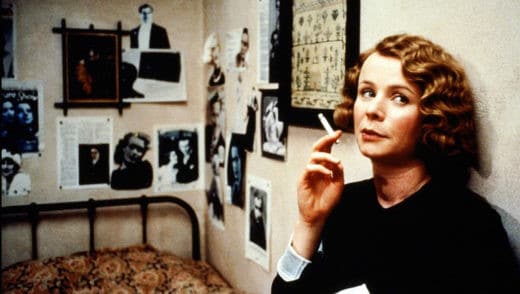 Modern classic that it is, Gosford Park really needs no introduction, but it gets it anyway - twice, actually, in filmed and written forms - in this generous new Blu-ray package from Arrow. Although not all the features are great quality, there are a lot of them, and fans of the film will find plenty to interest them.
The highlights are the audio commentaries - three of them, each looking at different aspects of the film. Robert Altman, Stephen Altman and David Levy discuss the shoot itself and the directorial decisions made. Julian Fellowes looks at wider aspects of the production and, in the third track, critic Geoff Andrew and David Thompson, author of Altman On Altman, provide historical context. There's also a nicely made film about the research into the life of servants that was done for the film, which includes interviews with advisors who spent time in service themselves - it will doubtless also prove useful as a guide for viewers unfamiliar with the British class system.

Some observations about how carefully the film was researched work against what seems to be their intention, in fact serving to highlight weak points such as the staff's puzzlement over one of their guests being vegetarian (something that was a fad in the UK just a decade before the film is set, and was written about at length by patron saint of housekeepers Mrs Beaton). There's a lot of talk of perfection when it would serve the film better simply to point out that it's very good. One wonders if its creators are still stuck, on some level, in the frantic pre-production experience that saw the film very nearly sink after funders withdrew - this and other issues around funding are detailed at length across several of the extras, something that will be valuable to anyone interested in this aspect of filmmaking.
There are problems with the sound quality in some of the extras, most notably the cast Q~&A, so you will need to have the remote control handy if you are to enjoy these properly. The deleted scenes are a little disappointing - one can certainly see why they were removed - but they contain a couple of poignant character moments.
The film itself has been beautifully restored and makes this Blu-ray a collector's item to treasure.
Reviewed on: 13 Jan 2019
Share this with others on...