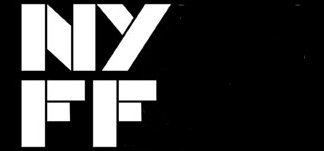 There are a number of talks and master classes in addition to the films below.
View other New York Film Festival Films by strand: Main Slate, Projections, Revivals, Robert Mitchum Retrospective, Spotlight on Documentary
Four Sisters
(Country: France; Year: 2017; Director: Claude Lanzmann; Writer: Claude Lanzmann; Stars: Paula Biren, Ruth Elias, Claude Lanzmann, Ada Lichtman, Hanna Marton)
Series of four films - The Hippocratic Oath, Baluty, The Merry Flea and Noah's Ark - based on interviews from the 70s with four female Holocaust survivors from eastern Europe.
World premiere
A Gentle Creature
(Country: France; Year: 2017; Director: Sergei Loznitsa; Writer: Sergei Loznitsa, based on the short story by Fyodor Dostoyevsky)
A woman travels to a remote prison to try to find out what has happened to her jailed husband.
The Opera House
(Year: 2016; Director: Susan Froemke)
The history of the Metropolitan Opera in NYC.
World premiere
Pandora's Box (Die Büchse Der Pandora)
(Country: Germany; Year: 1929; Director: GW Pabst; Writer: Ladislaus Vajda, based on the plays of Frank Wedekind; Stars: Louise Brooks, Fritz Kortner, Franz Lederer, Gustav Diessl, Alice Roberts)
A beautiful young woman exploits her sexuality to enjoy freedom and power in 1880s London.
Spielberg
(Country: US; Year: 2017; Director: Susan Lacy; Stars: Leonardo DiCaprio, Christian Bale, Tom Hanks, Cate Blanchett, Steven Spielberg, Daniel Craig, Martin Scorsese, Harrison Ford, Daniel Day-Lewis, Laura Dern, Holly Hunter, Ralph Fiennes, Liam Neeson, Drew Barrymore, Richard Dreyfuss)
Documentary about the work of the filmmaker.
World premiere
Trouble No More
(Country: US; Year: 2017; Director: Jennifer Lebeau; Stars: Mary Elizabeth Bridges, Tim Drummond, Bob Dylan, Gwen Evans, Jim Keltner, Clydie King, Regina McCrary, Spooner Oldham, Michael Shannon, Fred Tackett, Monalisa Young, Terry Young)
Footage from Bob Dylan's "born again" period, shot on the last leg of his 79-80 tour.
World premiere
Without A Net
(Year: 2017; Director: Rory Kennedy)
Interrogation of the public education system in the US.