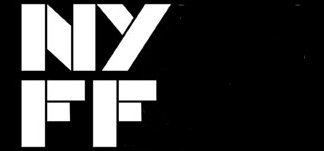 View other New York Film Festival Films by strand: Main Slate, Projections, Robert Mitchum Retrospective, Special Events, Spotlight on Documentary
Bob Le Flambeur
(Country: France; Year: 1956; Director: Jean-Pierre Melville; Writer: Jean-Pierre Melville; Stars: Roger Duchesne, Isabelle Corey, Daniel Cauchy)
An ageing gangster, down on his luck, decides to try and rob a Deauville casino.
Casa De Lava
(Country: Portugal; Year: 1994; Director: Pedro Costa; Writer: Pedro Costa; Stars: Inês de Medeiros, Isaach De Bankolé, Edith Scob)
A nurse accompanies a comatose immigrant on a journey to Cape Verde.
The Crime Of Monsieur Lange
(Country: France; Year: 1936; Director: Jean Renoir; Writer: Jacques Prévert, based on the story by Jean Castanier; Stars: René Lefèvre, Florelle, Jules Berry)
A woman tells the story of a man accused of murder.
Daughter Of The Nile
(Country: Taiwan; Year: 1987; Director: Hou Hsiao-hsien; Writer: Chu T'ien-wen, Huang Chien-ho; Stars: Lin Yang, Jack Kao, Chen Shu-fang)
The eldest daughter of a broken and troubled family works to keep the family together and look after her younger siblings, who are slipping into a life of crime.
Grandeur And Decadence
(Country: France; Year: 1986; Director: Jean-Luc Godard; Stars: Pierre Léaud, Jean-Pierre Mocky)
Subversive TV movie about a doomed attempt to adapt James Hadley Chase's 1964 novel The Soft Centre into a TV movie.


Lucía and L'Atalante
Hallelujah The Hills
(Country: US; Year: 1963; Director: Adolfas Mekas; Writer: Adolfas Mekas; Stars: Peter Beard, Sheila Finn, Martin Greenbaum, Peggy Steffans, Jerome Raphael, Ed Emshwiller)
After courting a woman called Vera for seven years, friends Jack and Leo decide to seclude themselves in the Vermont woods near her home, when she finally decides to accept a third man.
L'Atalante
(Country: France; Year: 1934; Director: Jean Vigo; Writer: Jean Guinée, Albert Riéra, Albert Riéra, Jean Vigo, Jean Vigo; Stars: Michel Simon, Dita Parlo, Jean Dasté, Gilles Margaritis, Louis Lefebvre, Maurice Gilles, Raphaël Diligent, Claude Aveline, René Blech, Lou Bonin, Fanny Clar, Charles Dorat, Paul Grimault, Genya Lozinska, Gen Paul)
A newly married couple struggle with their relationship aboard a ship.
L'Enfant Secret
(Country: France; Year: 1979; Director: Philippe Garrel; Writer: Philippe Garrel; Stars: Anne Wiazemsky, Henri de Maublanc, Xuan Lindenmeyer)
Four stories about the circumstances surrounding the birth of a secret child.
Lucía
(Country: Cuba; Year: 1968; Director: Humberto Solas; Writer: Julio García Espinosa, Nelson Rodríguez, Humberto Solás; Stars: Raquel Revuelta, Eslinda Núñez, Adela Legrá, Eduardo Moure, Ramón Brito, Adolfo Llauradó, Idalia Anreus, Silvia Planas, Flora Lauten, Rogelio Blain, Maria Elena Molinet, Aramís Delgado, Teté Vergara, Flavio Calderín, Nelson Rodríguez)
The history of Cuba as illustrated by three episodes in the life of one woman, who is betrayed by the man she loves.
The Old Dark House
(Country: US; Year: 1932; Director: James Whale; Writer: Benn W Levy, RC Sherriff, based on the play by JB Priestly; Stars: Boris Karloff, Melvyn Douglas, Charles Laughton, Lilian Bond, Ernest Thesiger, Eva Moore, Raymond Massey, Gloria Stuart, Elspeth Dudgeon, Brember Wills)
A couple run into trouble after they are stranded by a storm.
One Sings, The Other Doesn't (L'Une Chante, L'Autre Pas)
(Country: Venezuela, France, Belgium; Year: 1977; Director: Agnès Varda; Writer: Agnès Varda; Stars: Thérèse Liotard, Valérie Mairesse, Robert Dadiès)
The lives of a singer and a community worker are entangled within the French feminist movement.
Le Révélateur
(Country: France; Year: 1968; Director: Philippe Garrel; Writer: Philippe Garrel; Stars: Laurent Terzieff, Bernadette Lafont, Stanislas Robiolle)
An experimental film in which action develops around a 4-year-old child.
Sansho The Bailiff
(Country: Japan; Year: 1954; Director: Kenji Mizoguchi; Writer: Fuji Yahiro, based on the story by Ogai Mori; Stars: Kinuyo Tanaka, Yoshiaki Hanayagi, Kyôko Kagawa)
In medieval Japan, a compassionate governor is sent into exile. His wife and children try to join him, but are separated, and the children grow up amid suffering and oppression.
The Sacrifice (Offret)
(Country: Sweden, UK, France; Year: 1986; Director: Andrei Tarkovsky; Writer: Andrei Tarkovsky; Stars: Erland Josephson, Susan Fleetwood, Tommy Kjellqvist, Allan Edwall, Guðrún Gísladóttir, Sven Wollter)
Faced with the destruction of everything he loves, a father offers himself to God as a sacrifice in its stead.
A Story From Chikamatsu (The Crucified Lovers, Chikamatsu Monogatari)
(Country: Japan; Year: 1954; Director: Kenji Mizoguchi; Writer: Matsutarô Kawaguchi, based on the play by Monzaemon Chikamatsu; Stars: Kazuo Hasegawa, Kyôko Kagawa, Eitarô Shindô)
Thw wife and employee of a master printer, wrongly accused of being lovers, run away together to avoid being punished, but their actions could jeopardise the printer's reputation.