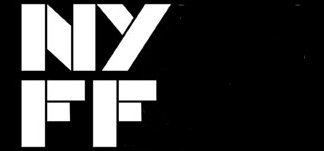 View other New York Film Festival Films by strand: Main Slate, Projections, Revivals, Special Events, Spotlight on Documentary
Angel Face
(Country: US; Year: 1953; Director: Otto Preminger; Writer: Frank S Nugent, Oscar Millard, Chester Erskine, Ben Hecht; Stars: Robert Mitchum, Jean Simmons, Mona Freeman, Herbert Marshall, Leon Ames, Barbara O'Neil, Kenneth Tobey, Raymond Greenleaf, Griff Barnett, Robert Gist, Morgan Farley, Jim Backus, Charles Tannen, Ralph Volkie, Peggy Walker)
An ambulance driver is caught up by the wiles of a femme fatale
Blood On The Moon
(Country: US; Year: 1948; Director: Robert Wise; Writer: Lillie Hayward, Harold Shumate, Luke Short, Luke Short; Stars: Robert Mitchum, Barbara Bel Geddes, Robert Preston, Walter Brennan, Phyllis Thaxter, Frank Faylen, Tom Tully, Charles McGraw, Clifton Young, Tom Tyler, George Cooper, Tom Keene, Bud Osborne, Zon Murray, Robert Bray)
A conflicted cowhand gets caught up in a dispute with an ageing cattle owner.
Cape Fear
(Country: US; Year: 1962; Director: J Lee Thompson; Writer: John D MacDonald, James R. Webb; Stars: Gregory Peck, Robert Mitchum, Polly Bergen, Lori Martin, Martin Balsam, Jack Kruschen, Telly Savalas, Barrie Chase, Paul Comi, John McKee, Page Slattery, Ward Ramsey, Edward Platt, Will Wright, Joan Staley)
A lawyer's family is stalked by a man he once helped put in jail.
Cape Fear
(Country: US; Year: 1991; Director: Martin Scorsese; Writer: John D MacDonald, James R Webb, Wesley Strick; Stars: Robert De Niro, Nick Nolte, Jessica Lange, Juliette Lewis, Joe Don Baker, Robert Mitchum, Gregory Peck, Martin Balsam, Illeana Douglas, Fred Dalton Thompson, Zully Montero, Craig Henne, Forest Burton, Edgar Allan Poe IV, Rod Ball)
An ex-con stalks the family of the lawyer who originally defended him.
Crossfire
(Country: US; Year: 1947; Director: Edward Dmytryk; Writer: John Paxton, based on the novel by Richard Brooks; Stars: Robert Young, Robert Mitchum, Robert Ryan, Gloria Grahame, Paul Kelly, Sam Levene, Jacqueline White, Steve Brodie, George Cooper, Richard Benedict, Tom Keene, William Phipps, Lex Barker, Marlo Dwyer, Robert Bray)
A group of friends hunt for their amnesiac friend so they can clear him of a murder charge.
Dead Man
(Country: US, Germany, Japan; Year: 1995; Director: Jim Jarmusch; Writer: Jim Jarmusch; Stars: Johnny Depp, Gary Farmer, Crispin Glover, Lance Henriksen, Michael Wincott, Eugene Byrd, John Hurt, Robert Mitchum, Iggy Pop, Gabriel Byrne, Jared Harris, Billy Bob Thornton, Mili Avital, Jimmie Ray Weeks, Mark Bringleson, John North, Michelle Thrush, Alfred Molina)
Road movie about the friendship of a wounded young man in the western frontiers, who hooks up with a Native American.
Eldorado
(Country: US; Year: 1967; Director: Howard Hawks; Writer: Leigh Brackett, Harry Brown; Stars: John Wayne, Robert Mitchum, James Caan, Charlene Holt, Paul Fix, Arthur Hunnicutt, Michele Carey, R.G. Armstrong, Edward Asner, Christopher George, Marina Ghane, Robert Donner, John Gabriel, Johnny Crawford, Robert Rothwell)
A hired gun joins forces with his old friend, a hard-drinking sheriff, to help a rancher.
Farewell, My Lovely
(Country: US; Year: 1975; Director: Dick Richards; Writer: David Zelag Goodman, based on the novel by Raymond Chandler; Stars: Robert Mitchum, Charlotte Rampling, John Ireland, Sylvia Miles, Anthony Zerbe, Harry Dean Stanton, Jack O'Halloran, Joe Spinell, Sylvester Stallone, Kate Murtagh, John O'Leary, Walter McGinn, Burton Gilliam, Jim Thompson, Jimmy Archer)
PI Philip Marlowe his hired to find a paroled convict's girlfriend.
The Friends Of Eddie Coyle
(Country: US; Year: 1973; Director: Peter Yates; Writer: Paul Monash, based on the novel by George V Higgins; Stars: Robert Mitchum, Peter Boyle, Richard Jordan, Steven Keats, Alex Rocco, Joe Santos, Mitchell Ryan, Peter MacLean, Kevin O'Morrison, Marvin Lichterman, Carolyn Pickman, James Tolkan, Margaret Ladd, Matthew Cowles, Helena Carroll)
An ageing gunrunner decides to snitch on his friends.
His Kind Of Woman
(Country: US; Year: 1951; Director: John Farrow; Writer: Frank Fenton, Jack Leonard, Gerald Drayson Adams, Earl Felton, Richard Fleischer, Howard Hughes; Stars: Robert Mitchum, Jane Russell, Vincent Price, Tim Holt, Charles McGraw, Marjorie Reynolds, Raymond Burr, Leslie Banning, Jim Backus, Philip Van Zandt, John Mylong, Carleton G. Young, Dorothy Abbott, Tol Avery, Sam Balter)
A down-on-his-luck gambler who takes a mysterious gig that brings him to an exclusive Baja resort, meets a beautiful woman.
Home From The Hill
(Country: US; Year: 1960; Director: Vincente Minnelli; Writer: Harriet Frank Jr, Irving Ravetch, based on the novel by William Humphrey; Stars: Robert Mitchum, Eleanor Parker, George Peppard, George Hamilton, Everett Sloane, Luana Patten, Anne Seymour, Constance Ford, Ken Renard, Ray Teal, Charlie Briggs, Nora Bush, Gene Coogan, Oliver Cross, Duke Fishman)
Saga of a Texas landowner and his family.
The Lusty Men
(Country: US; Year: 1952; Director: Nicholas Ray, Robert Parrish; Writer: David Dortort, Alfred Hayes, Horace McCoy, Andrew Solt, Claude Stanush, Jerry Wald; Stars: Susan Hayward, Robert Mitchum, Arthur Kennedy, Arthur Hunnicutt, Frank Faylen, Walter Coy, Carol Nugent, Maria Hart, Lorna Thayer, Burt Mustin, Karen King, Jimmie Dodd, Eleanor Todd, Barbara Blaine, Hazel Boyne)
An injured rodeo star returns to his hometown years after he left.
Macao
(Country: US; Year: 1952; Director: Josef von Sternberg, Nicholas Ray; Writer: Bernard C Schoenfeld, Stanley Rubin, based on a story by Robert Creighton Williams; Stars: Robert Mitchum, Jane Russell, William Bendix, Thomas Gomez, Gloria Grahame, Brad Dexter, Edward Ashley, Philip Ahn, Vladimir Sokoloff, Don Zelaya, Abdullah Abbas, Rico Alaniz, Trevor Bardette, Genevieve Bell, Truman Bradley)
An American exile is tasked with capturing a crime lord.
Nice Girls Don't Stay For Breakfast
(Year: 2017; Director: Bruce Weber)
Filmed portrait of the star.
The Night Of The Hunter
(Year: 1955; Director: Charles Laughton; Writer: Davis Grubb, James Agee, Charles Laughton; Stars: Robert Mitchum, Shelley Winters, Lillian Gish, James Gleason, Evelyn Varden, Peter Graves),
Official Site
A religious fanatic marries a gullible widow whose young children are reluctant to tell him where their real daddy hid $10,000 he'd stolen in a robbery.
Out Of The Past
(Country: US; Year: 1947; Director: Jacques Tourneur; Stars: Jane Greer, Robert Mitchum, Kirk Douglas)
A private eye is hired by a gambler to pursue a dangerously charming woman.
Pursued
(Country: US; Year: 1947; Director: Raoul Walsh; Writer: Niven Busch; Stars: Teresa Wright, Robert Mitchum, Judith Anderson, Dean Jagger, Alan Hale, John Rodney, Harry Carey Jr., Clifton Young, Ernest Severn, Charles Bates, Peggy Miller, Norman Jolley, Lane Chandler, Elmer Ellingwood, Jack Montgomery)
Brought up by a neighboring family in the 1880s, an orphan grows up haunted by nightmares of a childhood trauma in which his own family was killed.
River Of No Return
(Country: US; Year: 1954; Director: Otto Preminger, Jean Negulesco; Writer: Frank Fenton, Louis Lantz; Stars: Robert Mitchum, Marilyn Monroe, Rory Calhoun, Tommy Rettig, Murvyn Vye, Douglas Spencer, Fred Aldrich, Claire Andre, Hal Baylor, Don Beddoe, Ralph Bucko, Roy Bucko, Larry Chance, John Cliff, Edmund Cobb)
An ex-con farmer has to make a perilous trip down river.
The Story Of GI Joe
(Country: US; Year: 1945; Director: William A Wellman; Writer: Leopold Atlas, Guy Endore, Philip Stevenson, Ben Bengal, Alan Le May, Ernie Pyle; Stars: Burgess Meredith, Robert Mitchum, Freddie Steele, Wally Cassell, Jimmy Lloyd, John R. Reilly, William Murphy, Combat Veterans of the Campaigns in Africa Sicily and Italy, William 'Billy' Benedict, Michael Browne, Bob Hope, Yolanda Lacca, Barney Noto, Tito Renaldo, Dick Rich)
Story of a stoic but exhausted war correspondent, writing a daily column during the Second World War.
Thunder Road
(Country: US; Year: 1958; Director: Arthur Ripley; Writer: James Atlee Phillips, Walter Wise, Robert Mitchum; Stars: Robert Mitchum, Gene Barry, Jacques Aubuchon, Keely Smith, Trevor Bardette, Sandra Knight, James Mitchum, Peter Breck, Charles Elledge, Jerry Hardin, Charles Hendrix, Betsy Holt, Peter Hornsby, Francis Koon, Christopher Mitchum)
A Korean war veteran with a moonshine business battles big-city gangsters.
Till The End of Time
(Country: US; Year: 1946; Director: Edward Dmytryk; Writer: Allen Rivkin, Niven Busch; Stars: Dorothy McGuire, Guy Madison, Robert Mitchum, Bill Williams, Tom Tully, William Gargan, Jean Porter, Johnny Sands, Loren Tindall, Ruth Nelson, Selena Royle, Harry von Zell, Richard Benedict, John Bailey, Bobby Barber)
Two Second World War veterans struggle to adapt to the homefront.
Track Of The Cat
(Country: US; Year: 1954; Director: William A Wellman; Writer: AI Bezzerides, Walter Clark Van Tilburg; Stars: Robert Mitchum, Teresa Wright, Diana Lynn, Tab Hunter, Beulah Bondi, Philip Tonge, William Hopper, Carl 'Alfalfa' Switzer)
Family saga about a clan who are losing their livestock to a mountain lion.
Undercurrent
(Country: US; Year: 1946; Director: Vincente Minnelli; Writer: Thelma Strabel, Edward Chodorov, George Oppenheimer, Marguerite Roberts; Stars: Katharine Hepburn, Robert Taylor, Robert Mitchum, Edmund Gwenn, Marjorie Main, Jayne Meadows, Clinton Sundberg, Dan Tobin, Kathryn Card, Leigh Whipper, Charles Trowbridge, James Westerfield, Billy McClain, Jean Adren, Monya Andre)
A woman becomes increasingly paranoid about her husband.
The Wonderful Country
(Country: US; Year: 1959; Director: Robert Parrish; Writer: Robert Ardrey, Tom Lea, Walter Bernstein; Stars: Robert Mitchum, Julie London, Gary Merrill, Albert Dekker, Jack Oakie, Charles McGraw, Leroy 'Satchel' Paige, Anthony Caruso, Mike Kellin, Víctor Manuel Mendoza, Jay Novello, John Banner, Max Slaten, Margarito Luna, Joe Haworth)
A US expat mercenary finds himself at a moral crossroads.
The Yakuza
(Country: US; Year: 1974; Director: Sydney Pollack; Writer: Paul Schrader, Robert Towne, Leonard Schrader; Stars: Robert Mitchum, Ken Takakura, Brian Keith, Herb Edelman, Richard Jordan, Keiko Kishi, Eiji Okada, James Shigeta, Kyôsuke Machida, Christina Kokubo, Eiji Gô, Lee Chirillo, M. Hisaka, William Ross, Akiyama)
A retired cop returns to Japan after several years to help rescue an old friend's kidnapped daughter.