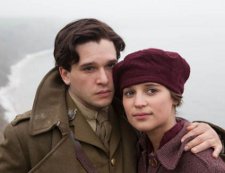 Testament Of Youth kicks off the festival
The 28th edition of the festival will run from November 5 to 20, opening with the adaption of Vera Brittain's war memoir Testament Of Youth. The festival will close with Birdman - starring Michael Keaton - which has received a lot of critical buzz since it premiered in Venice.
Guests attending this year's festival will include Edwyn Collins and Gilles Peterson. The retrospective strand will include Comfort And Joy, Good Vibrations and Jour Du Fete - all screening as part of new initiative Leeds Free Cinema Week.
View Films by Strand:
View previous years coverage of the Leeds International Film Festival festival:
Leeds Latest Reviews