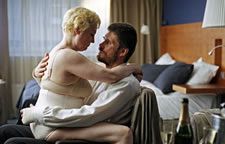 A Man's Job is among the films screening at this year's festival.
Leeds International Film Fetival gets the key to the door this year, as it reaches 21. Running from November 7 to 18.
Fifteen feature films will vie for the Golden Owl Competition, while fantasy and horror fans will be lining up for the Fanomenon segment. Films from Spain, Poland, Ireland, Norway and the UK all line up for the third year of the Silver Melies competition, the winner of this will go forward along with others from festivals across Europe, to compete for the Golden Melies award.
View previous years coverage of the Leeds International Film Festival festival:
Leeds Latest Reviews