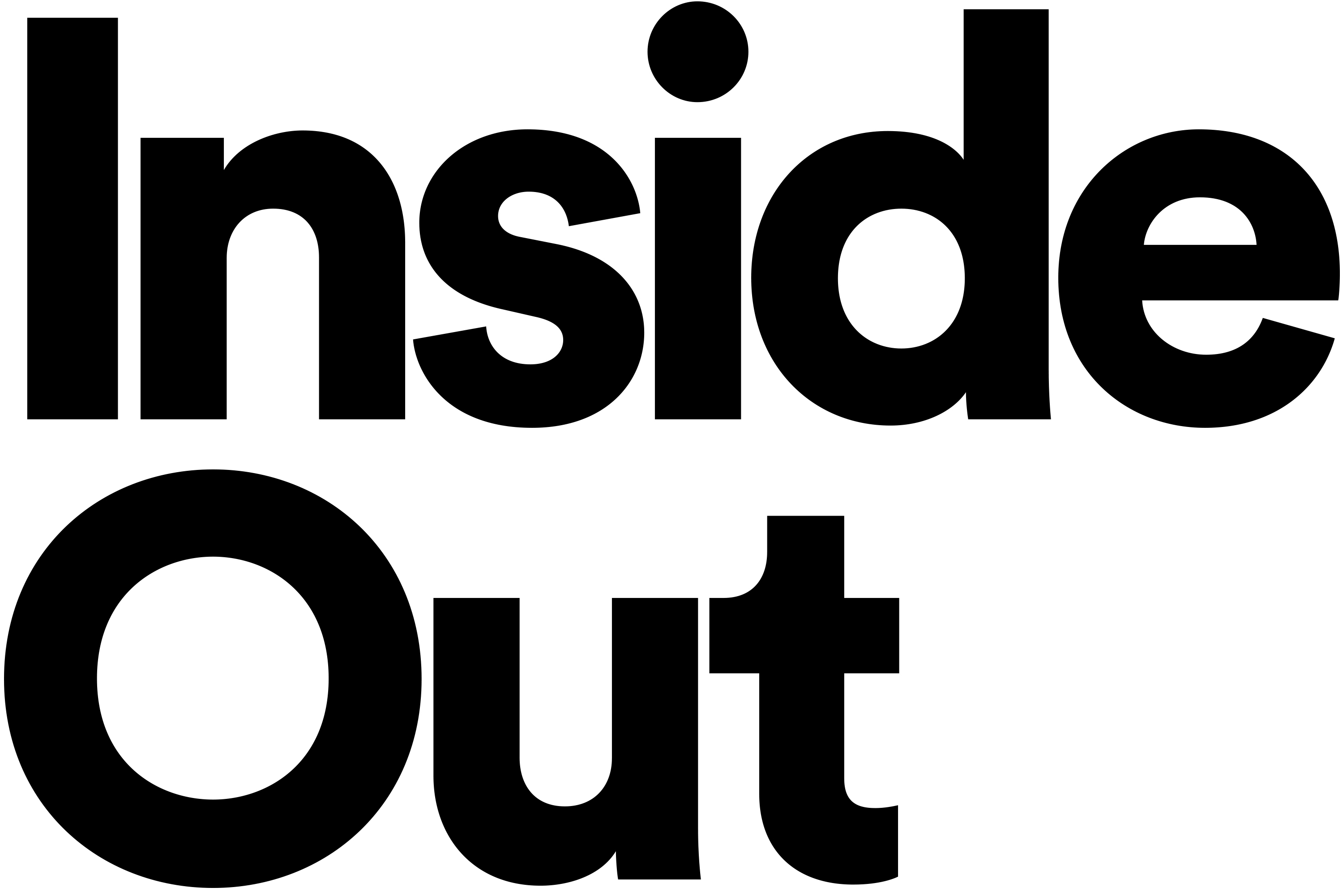 Beyond Ed Buck
(Country: US; Year: 2022; Director: Jayce Baron, Hailie Sahar; Writer: Jayce Baron, Hailie Sahar; Stars: Hailie Sahar, DeMarco Majors, George M Johnson, Kalyn Rivers, Gregory Canillas)
A documentary which follows the tragic murders that took place at the hands of a well-known Democratic political donor.
Blooming On The Asphalt
(Country: Brazil; Year: 2022; Director: Coraci Ruiz, Julio Matos)
A documentary about Jack, a young Brazilian trans man whose life is dramatically changing as his country faces a global pandemic and an intolerant government.
Camila Comes Out Tonight (Camila Saldrá Esta Noche)
(Country: Argentina; Year: 2021; Director: Inés Barrionuevo; Writer: Andrés Aloi, Inés Barrionuevo; Stars: Nina Dziembrowski, Maite Valero, Diego Sanchez)
Camila's life is turned upside down when her single-parent mother moves the family to Buenos Aires. Enrolled in an educational establishment that is worlds away from the liberal institution she previously attended, the politically-minded Camila is like a breath of fresh air amongst the elite student body, soon drawing the attention of popular boy Bruno and fun-loving Clara.
Compulsus
(Country: Canada; Year: 2022; Director: Tara Thorne; Writer: Tara Thorne; Stars: Koumbie, Lesley Smith, James MacLean, Hilary Adams, Kathryn McCormack)
Women who have experienced misogynistic violence decide to take justice into their own hands.
Death And Bowling
(Country: US; Year: 2021; Director: Lyle Kash; Writer: Lyle Kash; Stars: Will Krisanda, Tracy Kowalski, Faith Bryan, Leontine White Foster, Denise Turkan)
In a fictional meta-critique on trans representation, a transgender actor struggles with what it means to be seen after the beloved captain of his lesbian bowling league dies and a mysterious stranger shows up at the funeral.
The Divide (La Fracture)
(Country: France; Year: 2021; Director: Catherine Corsini; Writer: Catherine Corsini, Agnès Feuvre, Laurette Polmanss; Stars: Valeria Bruni Tedeschi, Marina Foïs, Pio Marmaï, Jean-Louis Coulloc'h)
Two women on the verge of a breakup, in a hospital, are further stressed on the night of a big demonstration by the overwhelmed staff and by angry, injured protestors who land up besieging the building.
The Empress Of Vancouver
(Country: Canada; Year: 2022; Director: Dave Rodden Shortt; Writer: Joella Cabalu, Jessica Hallenbeck, Jordan King; Stars: Oliv Howe)
A cinematic and intimate collision of drag, queer history, and performance art, a musical and genre bending irreverent documentary which follows trans icon Oliv Howe as she prepares for the 40th anniversary of her coronation.
Fiona Clark: Unafraid
(Country: New Zealand; Year: 2022; Director: Lula Cucchiara; Stars: Fiona Clark)
When Fiona Clark, a young queer photographer exhibits her photography of the LGBTQI community in 1975, she and her friends face the systemic backlash of an oppressive New Zealand society.
Fire Island
(Country: US; Year: 2022; Director: Andrew Ahn; Writer: Joel Kim Booster; Stars: Joel Kim Booster, Bowen Yang, Margaret Cho, Conrad Ricamora, James Scully)
A pair of best friends set out to have a legendary week-long summer vacation with the help of cheap rosé and a group of eclectic friends.
The First Fallen
(Country: Brazil; Year: 2021; Director: Rodrigo de Oliveira; Writer: Rodrigo de Oliveira; Stars: Johnny Massaro, Renata Carvalho, Vitor Camilo)
New Year's Eve, 1983. Suzano has returned from his studies in Paris to spend time with his sister and nephew. Rose, a trans performer, prepares for her latest show at a party. And Humberto, recently arrived in the city, documents it all on shaky camcorder. The future looks bright for them all. But eight months later, all three friends find themselves early victims of the AIDS epidemic.
Framing Agnes
(Country: Canada; Year: 2022; Director: Chase Joynt; Writer: Chase Joynt, Morgan M. Page; Stars: Angelica Ross, Jen Richards, Silas Howard, Zackary Drucker, Chase Joynt, Max Wolf Valerio, Stephen Ira Cohen)
After discovering case files from a 1950s gender clinic, a cast of transgender actors turn a talk show inside out to confront the legacy of a young trans woman forced to choose between honesty and access.
Friday I'm In Love
(Country: US; Year: 2022; Director: Marcus Pontello)
Bars and nightclubs have long been an essential gathering place for queer communities and Numbers nightclub was one such place for LGBTQ patrons in Houston, Texas.
Gateways Grind
(Country: UK; Year: 2021; Director: Jacquie Lawrence; Stars: Lu Corfield, Victoria Broom)
A journey through lesbian London to uncover the history of the Gateways club and the women who drank, danced and loved inside it.
Girl Picture
(Country: Finland; Year: 2022; Director: Alli Haapasalo; Writer: Ilona Ahti, Daniela Hakulinen; Stars: Oona Airola, Mikko Kauppila, Elias Westerberg, Linnea Leino, Henrikki Haavisto, Fathi Ahmed, Jantsu Puumalainen, Oksana Lommi, Aamu Milonoff, Cécile Orblin, Yasmin Najjar, Amos Brotherus, Pablo Ounaskari, Pietu Wikström, Eleonoora Kauhanen)
Mimmi, Emma and Rönkkö are girls at the cusp of womanhood, trying to draw their own contours. In three consecutive Fridays two of them experience the earth-moving effects of falling in love, while the third goes on a quest to find something she's never experienced before: pleasure.
Homebody
(Country: US; Year: 2021; Director: Joseph Sackett; Writer: Joseph Sackett; Stars: Maria Dizzia, Colby Minifie, Tre Ryder)
Nine-year-old Johnny sends his spirit into his babysitter Melanie and gets to be a woman for a day.
In From The Side
(Country: UK; Year: 2022; Director: Matt Carter; Writer: Matt Carter, Adam Silver; Stars: Alexander Lincoln, Alexander King, Will Hearle)
When an injured player from the A-team is selected to play with the Bs as part of his recovery, tensions are already high. Initial suspicion turns to physical lust for two of the team members and personal loyalties are stretched as they try to conceal the affair, not only from their own partners but also their teammates.
Jeannette
(Country: US; Year: 2022; Director: Maris Curran; Stars: Yvens Carrenard, Jennette Feliciano)
A survivor of the Pulse Nightclub massacre recalls and reflects on the experience.
Lonesome
(Country: Australia; Year: 2022; Director: Craig Boreham; Writer: Craig Boreham; Stars: Josh Lavery, Daniel Gabriel, Anni Finsterer, Ian Roberts, Ally Morgan)
A country lad running from a small-town scandal, finds himself down and out in big city Sydney, where he falls in with a similarly lonely stranger.
Mars One (Marte Um)
(Country: Brazil; Year: 2022; Director: Gabriel Martins; Writer: Gabriel Martins; Stars: Rejane Faria, Carlos Francisco, Camilla Souza, Cícero Lucas)
In Brazil, a lower-middle-class Black family of four tries to keep their spirits up and their dreams going in the months that follow the election of a right-wing president, a man who represents everything they are not.
Moneyboys
(Country: Austria, France, Belgium, Taiwan; Year: 2021; Director: Chen Yilin Bo; Writer: Chen Yilin Bo; Stars: Yufan Bai, Kai Ko, Zhexi Lin, Chloe Maayan)
Fei works illegally as a hustler in order to support his family, yet when he realises they are willing to accept his money but not his way of life, there is a major breakdown in their relations.
Nana's Boys
(Country: US; Year: 2022; Director: Ashton Pina; Writer: Ashton Pina; Stars: David J Cork, Jared Wayne Gladly, Ashton Pina, Malika Nzinga)
A look at the intimate life of a couple who are confronted with the fact that their relationship is not as solid as they thought.
Neptune Frost
(Country: US, France, Rwanda; Year: 2021; Director: Anisia Uzeyman, Saul Williams; Writer: Saul Williams; Stars: Eliane Umuhire, Eliane Umuhire)
The love story between an African intersex runaway and a coltan miner, and the virtual marvel born as a result of their union.
Out In The Ring
(Country: Canada; Year: 2022; Director: Ry Levey)
A documentary exploring the rise and history of LGBTQ+ professional wrestlers and representation in the sport.
Pat Rocco Dared
(Country: Canada; Year: 2021; Director: Morris Chapdelaine, Bob Christie; Writer: Bob Christie; Stars: Pat Rocco, Charlie David, Phyllis Diller)
In this colourful trip back in time, filmmaker and activist Pat Rocco shares his incredible life story as one of Hollywood's original boundary pushing gay pioneers.
Phantom Project
(Country: Chile; Year: 2022; Director: Roberto Doveris; Writer: Roberto Doveris; Stars: Juan Cano, Ingrid Isensee, Violeta Castillo, Fernanda Toledo, Fernando Castillo)
A young actor who dreams of starring in a film has to work as a simulated patient in medical schools and in unlikely sessions of alternative therapies in order to pay the bills.
Private Desert (Deserto Particular)
(Country: Brazil, Portugal; Year: 2021; Director: Aly Muritiba; Writer: Henrique Dos Santos, Aly Muritiba; Stars: Antonio Saboia, Pedro Fasanaro, Luthero Almeida, Thomas Aquino, Laila Garin, Sandro Guerra, Otavio Linhares, Zezita Matos, Cynthia Senek, Antonio Saboia, Pedro Fasanaro, Luthero Almeida, Thomas Aquino, Laila Garin, Sandro Guerra)
Daniel has been suspended from active police work and is under internal investigation for violence. When Sara, his internet love affair, stops answering his texts he decides to drive north in search of her.
LA QueenCiañera
(Country: Spain; Year: 2021; Director: Pedro Peira; Writer: Pedro Peira; Stars: Patricia Arquette, Rosario Dawson, Barbara Jacobs, Bamby Salcedo)
Bamby, a transgender activist, hosts a 50th birthday celebration attended by the people who made her.
Sirens
(Director: Rita Baghdadi)
On the outskirts of Beirut, Lilas and Shery, co-founders and guitarists of the Middle East's first all-female metal band, wrestle with friendship, sexuality and destruction in their pursuit of becoming thrash metal rock stars.
So Damn Easy Going (Så Jävla Easy Going)
(Country: Sweden, Norway; Year: 2022; Director: Christoffer Sandler; Writer: Christoffer Sandler, Lina Åström, Jessika Jankert; Stars: Tuva Albino, Emil Algpeus, Mats Blomgren, Gorki Glaser-Müller, Nikki Hanseblad, Annelie Hansson)
While desperately trying to find ways to get her ADHD medication, 18-year-old Joanna is trying to figure out her newfound feelings towards her classmate Audrey, but also towards herself.
Stupid For You
(Country: Canada; Year: 2022; Director: Jude Klassen; Writer: Jude Klassen, Brett M Butler, Jason G. Butler; Stars: Mikhael Klassen-Kay, Caylin Turne, Jude Klassen, Mia Rodne, Steve Kasan)
The story of a love sick teen who reunites her mother's dysfunctional band to win over a punk rock fan girl.
Sublime
(Country: Argentina; Year: 2022; Director: Mariano Biasin; Stars: Martín Miller, Teo Inama Chiabrando, Azul Mazzeo)
A teenager in a rock band falls for his best friend, who is also one of his bandmates, while acting as his confidante and listening to his plans to impress girls.
Tramps!
(Country: Canada; Year: 2022; Director: Kevin Hegge; Stars: Judy Blame, Duggie Fields, Princess Julia)
Rising from the nihilistic ashes of the punk movement in the late 1970s, a fresh crowd of flamboyant fashionistas, who would later be christened the New Romantics, began to materialise on the streets of London.
Unidentified Objects
(Country: US; Year: 2022; Director: Juan Felipe Zuleta; Writer: Leland Frankel, Juan Felipe Zuleta; Stars: Sarah Hay, Roberta Colindrez, Matthew Jeffers, Hamish Allan-Headly)
A lonely dwarf and his unstable, alien-obsessed neighbour are thrown together on an impossible road trip that will alter their strange friendship (and their sense of reality) forever.
Wake Up, Leonard
(Country: US; Year: 2022; Director: Kat Mills Martin; Writer: Nigel DeFriez, Kat Mills Martin, Kira Pearson; Stars: Nigel DeFriez, Kira Pearson, Kanoa Goo, Dominique Toney, Kat Mills Martin)
A man strives for wellness while failing miserably to stay on his vibe.
We Don't Dance For Nothing
(Country: Hong Kong, US, Philippines, Canada; Year: 2022; Director: Stefanos Tai; Writer: Stefanos Tai; Stars: Miles Sible, Gratiano Wong, Xyza Cada, Bianca Lo, Miss Powers)
The story of a young domestic worker who plans to run from Hong Kong towards her dreams of love with another woman, independence and freedom.
We Will Never Belong (Nunca Seremos Parte)
(Country: Mexico; Year: 2022; Director: Amelia Eloisa; Writer: Amelia Eloisa; Stars: Verónica Langer, Andrea Portal, Alex Pimienta)
After the failed marriage of her parents and the discovery of her mother's sexual orientation; Emi arrives in complete solitude at an adolescence flooded with doubts about her own sexual preferences and her family nucleus.
With Wonder
(Country: Canada; Year: 2021; Director: Sharon Lewis)
An intimate look at the journey of members of the Queer, Christian community of colour and their attempts to answer the question: Can you be both Christian and Queer?