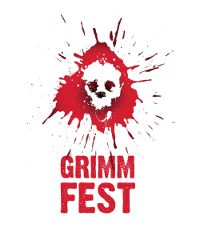 View other Grimmfest Films by strand: Virtual features
Alone With You
(Country: US; Year: 2021; Director: Emily Bennett, Justin Brooks; Writer: Emily Bennett, Justin Brooks; Stars: Emily Bennett, Barbara Crampton, Dora Madison, Emma Myles, Meghan Lane)
A woman who is waiting for her girlfriend to return home for their anniversary discovers she's trapped inside her apartment and begins a frantic fight for survival as nightmarish visions descend and a voice in the wall guides her towards a way out.
The Beta Test
(Country: US, UK; Year: 2021; Director: Jim Cummings, PJ McCabe; Writer: Jim Cummings, PJ McCabe; Stars: Jim Cummings, Virginia Newcomb, PJ McCabe, Kevin Changaris, Olivia Grace Applegate, Jessie Barr, Christian Hillborg, Malin Barr, Jacqueline Doke, Wilky Lau, Grant Rosenmeyer, Keith Powell, Monroe Cline, Laura Coover, Boni Mata)
A man's life starts to fracture after he receives an unusual invitation.
Critters
(Country: US; Year: 1986; Director: Stephen Herek; Writer: Domonic Muir, Stephen Herek; Stars: Dee Wallace, M Emmet Walsh, Billy Green Bush, Billy Zane)
A group of small but vicious alien creatures called Crites escape from an alien prison transport vessel and land near a small farm town on earth, pursued by two shape-shifting bounty hunters.
The Deep House
(Country: France, Belgium; Year: 2021; Director: Alexandre Bustillo, Julien Maury; Writer: Alexandre Bustillo, Julien Maury, Julien David; Stars: Camille Rowe, James Jagger, Eric Savin, Carolina Massey)
Tourists collecting material for social media enter a strange house located at the bottom of the sea, and their presence awakens a dark spirit.
E.T. - The Extra-Terrestrial
(Country: US; Year: 1982; Director: Steven Spielberg; Writer: Melissa Mathison; Stars: Dee Wallace, Henry Thomas, Peter Coyote, Robert MacNaughton, Drew Barrymore, K. C. Martel, Sean Frye, Tom Howell, Erika Eleniak, David M. O'Dell, Richard Swingler, Frank Toth)
Spielberg's beloved classic about his stranded and lonely alien.
Faceless
(Country: US; Year: 2021; Director: Marcel Sarmiento; Writer: Ed Dougherty, Marcel Sarmiento, Freddie Villacci; Stars: Alex Essoe, Brendan Sexton III, Terry Serpico, Cullen Moss)
After a gruesome attack, a man wakes up in hospital with total memory loss, the recipient of a full-face transplant. Plagued by flashbacks and uncertain what is real and what is imaginary, he struggles to recover his sense of self.
Father Of Flies
(Country: UK; Year: 2021; Director: Ben Charles-Edwards; Writer: Ben Charles-Edwards, Nadia Doherty; Stars: Nicholas Tucci, Camilla Rutherford, Davi Santos)
A vulnerable young boy finds his mother pushed out of the family home by a strange new woman, and he must confront the terrifying supernatural forces that seem to move in with her.
Forgiveness
(Country: Mexico, US; Year: 2021; Director: Alex Kahuam; Writer: Alex Kahuam; Stars: Alejandra Toussaint, Laura de Ita, Alejandra Zaid, Diana Quijano)
Three women mysteriously wake up in a hospital and discover that one of them is deaf, one is mute and the other one is blind; together they will have to figure out why they are there and how to get out.
For Roger
(Country: US; Year: 2021; Director: Aaron Bartuska; Writer: Aaron Bartuska, Gwyn Cutler, Derek Pinchot; Stars: Michael Andrusiewicz, Jenna Gibilisco, Nicholas Paparo, Russell Ranere)
After receiving word of his partner's passing, Roger travels to the desolate family cabin where they would often vacation together. There he begins to realize that someone has been watching them from the woods for years.
The Free Fall
(Country: US; Year: 2021; Director: Adam Stillwell; Writer: Kent Harper; Stars: Andrea Londom, Shawn Ashmore, Jane Badler, Elizabeth Cappuccino)
Sara wakes from a coma to a life she doesn't remember; a fragile, slippery reality that spirals into a nightmare where nothing is as it seems.
The Guest Room (La Stanza)
(Country: Italy; Year: 2021; Director: Stefano Lodovichi; Writer: Stefano Lodovichi, Francesco Agostini, Filippo Gili; Stars: Guido Caprino, Camilla Filippi, Edoardo Pesce)
The morning Stella decides to take her own life, a stranger knocks at her door claiming he has booked the guest room for the night.
Happy Times
(Country: US, Israel; Year: 2021; Director: Michael Mayer; Writer: Michael Mayer, Guy Ayal; Stars: Michael Aloni, Iris Bahr, Shani Atias, Liraz Chamami, Alon Pdut, Ido Mor, Mike Burstyn, Daniel Lavid)
Over the course of a Shabbat dinner at a fancy Hollywood Hills mansion, a toxic mix of alcohol, egos, cultural differences, lust and greed derails the evening rather quickly and things spin out of control.
Hotel Poseidon
(Country: Belgium; Year: 2021; Director: Stefan Lernous; Writer: Stefan Lernous; Stars: Tom Vermeir, Ruth Becquart, Anneke Sluiters, Tania Van Der Sanden, Dominique Van Malder)
The self-appointed manager of a decaying hotel watches as it is transformed into an existential purgatory.
The Howling
(Country: US; Year: 1981; Director: Joe Dante; Writer: John Sayles, based on the book by Gary Brandner; Stars: Dee Wallace, Patrick Macnee, Dennis Dugan, Dick Miller)
After a bizarre and near fatal encounter with a serial killer, a television newswoman is sent to a remote mountain resort whose residents may not be what they seem.
King Knight
(Country: US; Year: 2021; Director: Richard Bates Jr; Writer: Richard Bates Jr; Stars: Aubrey Plaza, Matthew Gray Gubler, Angela Sarafyan, AnnaLynne McCord)
The high priest of a modern-day coven finds his life thrown into turmoil and ventures out on a journey of self-discovery.
Midnight
(Country: South Korea; Year: 2021; Director: Kwon Oh-seung)
A wave of murders hits the city and, lurking in the shadows, a killer has just identified the deaf woman he plans to target next.
Motherly
(Country: Canada; Year: 2020; Director: Craig David Thomas; Writer: Ian Malone, Craig David Wallace; Stars: Lora Burke, Tessa Kozma, Kristen MacCulloch, Nick Smyth, Colin Paradine)
Kate and her daughter Beth live alone in an isolated farmhouse in the woods, but when Kate slowly begins to suspect that something sinister is happening, her motherly instincts are put to the test.
Night At The Eagle Inn
(Country: US; Year: 2021; Director: Erik Bloomquist; Writer: Erik Bloomquist, Carson Bloomquist; Stars: Amelia Dudley, Taylor Turner, Greg Schweers, Beau Minniear, Erik Bloomquist)
Fraternal twins spend a hellish night at the remote inn their father disappeared from the night they were born.
The Night Belongs To Monsters (Las Noches Son De Los Monstruos)
(Country: Argentina; Year: 2021; Director: Sebastian Perillo; Writer: Paula Marotta; Stars: Lu Grasso, Esteban Lamothe, Jazmín Stuart, Gustavo Garzón, Agustin Daulte, Macarena Suárez)
A teenager struggling to build a life in a new town is befriended by a mysterious white dog.
Night Drive
(Country: US; Year: 2021; Director: Brad Baruh, Meghan Leon; Writer: Meghan Leon; Stars: AJ Bowen, Sophie Dalah, Lamar Bell, Reba Buhr)
A ride share driver's life is turned upside down after an unexpected series of misfortunes.
On The 3rd Day (Al Tercer Día)
(Country: Argentina; Year: 2021; Director: Daniel de la Vega; Writer: Alberto Fasce, Gonzalo Ventura; Stars: Mariana Anghileri, Arturo Bonín, Diego Cremonesi, Lautaro Delgado, Mathias Domizi)
After a car crash which damages her memory, a woman desperate to find her son goes looking for answers.
The Pizzagate Massacre
(Country: US; Year: 2020; Director: John Valley; Writer: John Valley; Stars: Tinus Seaux, Alexandria Payne, Lee Eddy, Mike Dellens, John Valley)
An ambitious amateur journalist and an unstable far-right militiaman team up to expose the ugly truth behind rumours involving sex cults, a pizza place and the lizard people...
The Righteous
(Country: Canada; Year: 2021; Director: Mark O'Brien; Writer: Mark O'Brien; Stars: Nigel Bennett, Mark O'Brien, Henry Czerny, Myko Nguyen, Kate Corbett, Mimi Kuzyk)
A burdened man feels the wrath of a vengeful God after he and his wife are visited by a mysterious stranger.
The Sadness
(Country: Taiwan; Year: 2021; Director: Rob Jabbaz; Writer: Rob Jabbaz; Stars: Regina, Tzu-Chiang Wang, Berant Zhu)
After a year of combating a pandemic with relatively benign symptoms, a frustrated nation finally lets its guard down. This is when the virus spontaneously mutates, giving rise to a mind-altering plague. The streets erupt into violence and depravity.
Seagull
(Country: UK; Year: 2019; Director: Peter Blach; Writer: James Abbott, Peter Blach; Stars: Gabrielle Sheppard, Adam Radcliffe, Jessica Hynes, Miranda Beinart-Smith, Rosie Steel, Paul Forman)
After 8 years surviving on a beach, Rose returns to her home town to settle unfinished business.


On The 3rd Day and Hotel Poseidon
Shot In The Dark
(Country: US; Year: 2021; Director: Keene McRae; Writer: Kristoffer McMillan, Keene McRae, Lane Thomas; Stars: Kristoffer McMillan, Lane Thomas, Keene McRae, Austin Hébert, Christine Donlon, Jacqueline Toboni, Brandon Sklenar, Kelley Mack)
Two years ago, William Langston made a mistake that would affect the course of his life. Now, with a killer loose in his home town and his circle of friends falling away one at a time, William faces his greatest fears as well as his own mortality.
Slapface
(Country: US; Year: 2021; Director: Jeremiah Kipp; Writer: Jeremiah Kipp; Stars: August Maturo, Mike Manning, Libe Barer, Mirabelle Lee, Bianca D'Ambrosio)
A boy deals with the loss of his mother by creating a dangerous relationship with a monster rumoured to live in the woods.
The Spore
(Country: US; Year: 2021; Director: DM Cunningham; Writer: DM Cunningham; Stars: Haley Heslip, Peter Tell, Jackson Ezinga, Jeannie Jeffries)
The lives of ten strangers intersect through a terrifying chain of events as a mutating fungus begins to spread through a small town wiping out everyone that comes into contact with it.
Tarumama
(Country: Colombia; Year: 2021; Director: Andres Beltran; Writer: Andres Beltran, Anton Goenechea; Stars: Andres Londono, Paula Castaño Alanna de la Rossa, Carolina Ribón)
Sara and Oscar hope to rebuild their relationship following the death of their new-born baby with a family trip to a remote cabin in the Colombian mountains. But their peace is disturbed by a mysterious woman who roams the woods at night, crying for her own lost baby.
Two Witches
(Country: US; Year: 2021; Director: Pierre Tsigaridis; Writer: Kristina Klebe, Maxime Rancon, Pierre Tsigaridis; Stars: Rebekah Kennedy, Danielle Kennedy, Ian Michaels, Clint Hummel Dina Silva, Belle Adams)
A matriarchal witch passes on her sinister inheritance to her grand-daughter, triggering horrific curses.

We're All Going to The World's Fair and Midnight
Val
(Country: US; Year: 2021; Director: Aaron Fradkin; Writer: Aaron Fradkin, Victoria Fratz; Stars: Misha Reeves, Zachary Mooren, Kyle Howard, John Kapelos, Sufe Bradshaw, Erik Griffin, Victoria Fratz)
Fin is a criminal on the run, wanted for the murder of his boss and the accidental shooting of a police officer. He breaks into the home of a high-class escort, only to discover that she was expecting him all along.
We're All Going to The World's Fair
(Country: US; Year: 2021; Director: Jane Schoenbrun; Writer: Jane Schoenbrun; Stars: Anna Cobb)
A teenage girl becomes immersed in an online role-playing game.
When The Screaming Starts
(Country: UK; Year: 2021; Director: Conor Boru; Writer: Conor Boru, Ed Hartland; Stars: Yasen Atour, Katharine Bennett-Fox, Lee Nicholas Harris, Ronja Haugholt, Siu-see Hung)
When Norman Graysmith is invited into the home of an aspiring serial killer, Aidan Mendle, he believes he has the subject for the documentary that will make his career.