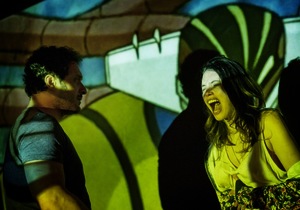 They Call Me Jeeg Robot
Frightfest returns for 2016 with a new sponsor - the Horror Channel - and a strong line-up of films, including 19 world premières and 35 UK and European premières. Opening with Sean Brosnan's My Father Die, which will be introduced by the the director himself, it features contributions from 16 countries. There will be a symposium on women in horror, a series of masterclasses and panel discussions, and an award for the genre's foremost rising star, provided in partnership with Screen International. Over 200 genre directors and stars are expected to be in attendance.
The festival runs from August 25 to 29.
View Films by Strand:
View previous years coverage of the FrightFest festival:
Frightfest Latest Reviews
FrightFest Features