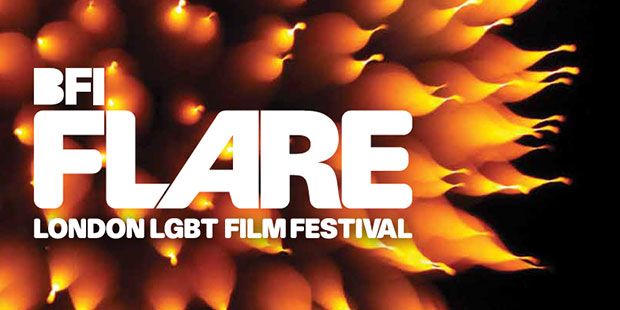 View other Flare Films by strand: Best of the Year, Bodies, Hearts, Special Presentations
Charli XCX: Alone Together
(Country: US; Year: 2021; Director: Bradley Bell, Bradley Bell, Pablo Jones-Soler; Stars: Charli XCX, Huck Kwong)
Acclaimed pop star Charli XCX teams up with her legions of queer fans across the globe to create a new album, in this DIY documentary.
The Divide (La Fracture)
(Country: France; Year: 2021; Director: Catherine Corsini; Writer: Catherine Corsini, Agnès Feuvre, Laurette Polmanss; Stars: Valeria Bruni Tedeschi, Marina Foïs, Pio Marmaï, Jean-Louis Coulloc'h)
Two women on the verge of a breakup, in a hospital, are further stressed on the night of a big demonstration by the overwhelmed staff and by angry, injured protestors who land up besieging the building.
The End Of Wonderland
(Country: Canada; Year: 2021; Director: Laurence Turcotte-Fraser)
From the outside, comics writer and mechanic Emory's home looks just like any other rural American property. However, inside it's an ultra-kitsch sex fetish film set, with flying starships, giant robots and exploding dildo machines.
Esther Newton Made Me Gay
(Country: US; Year: 2022; Director: Jean Carlomusto; Stars: Esther Newton)
Esther Newton was drawn to the drag scene as a student in the 1950s. Identifying as both butch lesbian and between genders, she felt a kinship with the queens; what the feminine clothing society expected her to wear felt like a form of drag.
Everything At Once: Kink
(Country: Spain, Chile; Year: 2021; Director: Alberto Fuguet; Stars: Paco Moyano, Manolo Rodríguez)
A peek behind the scenes at the homoerotic photography zine Kink, which has cultivated an intimate style employing non-professional models.
Fanny: The Right To Rock
(Country: Canada; Year: 2021; Director: Bobbi Jo Hart; Writer: Bobbi Jo Hart; Stars: Joe Elliott, Bonnie Raitt, Cherie Currie)
The untold story of a Filipina American garage band that morphed into the ferocious rock group Fanny, who almost became the female Beatles.
Framing Agnes
(Country: Canada; Year: 2022; Director: Chase Joynt; Writer: Chase Joynt, Morgan M. Page; Stars: Angelica Ross, Jen Richards, Silas Howard, Zackary Drucker, Chase Joynt, Max Wolf Valerio, Stephen Ira Cohen)
After discovering case files from a 1950s gender clinic, a cast of transgender actors turn a talk show inside out to confront the legacy of a young trans woman forced to choose between honesty and access.
Gateways Grind
(Country: UK; Year: 2021; Director: Jacquie Lawrence; Stars: Lu Corfield, Victoria Broom)
A journey through lesbian London to uncover the history of the Gateways club and the women who drank, danced and loved inside it.
Invisible: Gay Women In Southern Music
(Country: US; Year: 2021; Director: TJ Parsell; Writer: TJ Parsell; Stars: Bonnie Baker, Cidny Bullens, Dianne Davidson, Emmylou Harris, Linda Rondstadt)
This documentary explores a group of gay women songwriters who have successfully navigated the male dominated country music genre and have written number one hits for some of country music's greatest stars.
It Runs In The Family (Lo Que Se Hereda)
(Country: Dominican Republic, US; Year: 2022; Director: Victoria Linares; Writer: Guillermo Zouain, Wendy Muñiz, Victoria Linares; Stars: Victoria Linares)
A queer filmmaker discovers that she's related to a long-forgotten pioneer of Caribbean cinema.
The Law Of Love
(Country: Czech Republic; Year: 2021; Director: Barbora Chalupová)
A documentary following a group of queer activists in the Czech Republic as they fight for same-sex marriage to be recognised in law.
North By Current
(Country: US; Year: 2021; Director: Angelo Madsen Minax)
The unexplained death of his niece leads the director back to his family. His investigation of injustice and the arbitrariness of officialdom turns into cathartic family therapy.
Sirens
(Director: Rita Baghdadi)
On the outskirts of Beirut, Lilas and Shery, co-founders and guitarists of the Middle East's first all-female metal band, wrestle with friendship, sexuality and destruction in their pursuit of becoming thrash metal rock stars.
The Sound Of Scars
(Country: US, UK; Year: 2021; Director: Leigh Brooks; Stars: Mina Caputo, Joey Zampella, Alan Robert)
A documentary about metal band Life of Agony, whose lead singer Mina Caputo came out as transgender in 2011.