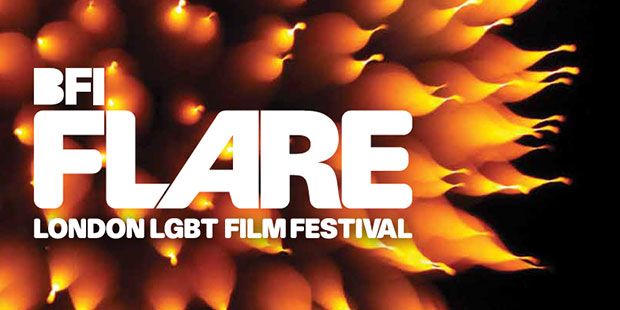 View other Flare Films by strand: Bodies, Hearts, Minds, Special Presentations
Flee
(Country: Denmark, France, Sweden, Norway; Year: 2021; Director: Jonas Poher Rasmussen; Writer: Jonas Poher Rasmussen)
Amin arrived as an unaccompanied minor in Denmark from Afghanistan. Today, he is a successful academic and is getting married to his long-time boyfriend. A secret he has been hiding for 20 years threatens to ruin the life he has built.
Great Freedom
(Country: Austria; Year: 2021; Director: Sebastian Meise; Writer: Sebastian Meise, Thomas Reider; Stars: Franz Rogowsk, iGeorg Friedrich, Anton von Lucke, Thomas Prenn)
In postwar Germany, Hans is imprisoned again and again for being homosexual. Due to paragraph 175, his desire for freedom is systematically destroyed. The one steady relationship in his life becomes his long time cell mate, Viktor, a convicted murderer. What starts in revulsion grows into something lie love.
Parallel Mothers (Madres Paralelas)
(Country: Spain; Year: 2021; Director: Pedro Almodóvar; Writer: Pedro Almodóvar; Stars: Penélope Cruz, Rossy de Palma, Aitana Sánchez-Gijón, Daniela Santiago, Milena Smit, Julieta Serrano, Israel Elejalde, Adelfa Calvo, Inma Ochoa, José Javier Domínguez, Carmen Flores, Trinidad Iglesias)
Two women, a generation apart, find themselves inextricably linked by their brief time together in a maternity ward, bound by a secret with ties to a deep trauma in Spanish history.
The World To Come
(Country: US; Year: 2020; Director: Mona Fastvold; Writer: Ron Hansen, Jim Shepard; Stars: Vanessa Kirby, Katherine Waterston, Casey Affleck, Christopher Abbott, Andreea Vasile, Ioachim Ciobanu, Karina Ziana Gherasim, James Longshore, Sandra Personnic-House)
In upstate New York in the 1850s, Abigail begins a new year on the rural farm where she lives with her husband Dyer. But a friendship with the wife of a new neighbour leads to trouble.