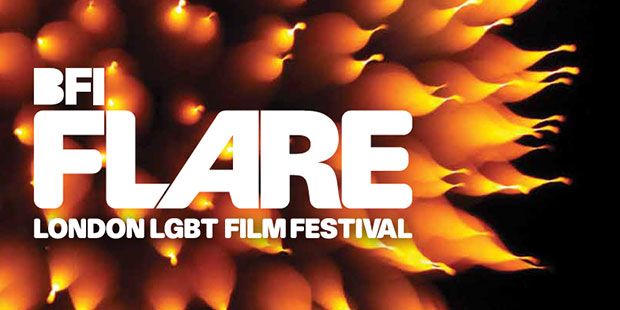 View other Flare Films by strand: AIDS On Film, Bodies, Hearts, Minds, Second Chance Sunday
120 BPM (Beats Per Minute) (120 Battements Par Minute, 120 Beats Per Minute)
(Country: France; Year: 2017; Director: Robin Campillo; Writer: Robin Campillo; Stars: Nahuel Pérez Biscayart, Arnaud Valois, Adèle Haenel, Yves Heck, Emmanuel Ménard, Rahim-Silvioli Mehdi, Antoine Reinartz, Caroline Piette, Marco Horanieh, Pascal Tantot, François Rabette, Naelle Dariya, Ariel Borenstein, Coralie Russier, Saadia Bentaïeb)
Portrait of the ACT UP activist group, a direct action collective aiming to impact the lives of people with AIDS.
A Deal With The Universe
(Country: UK; Year: 2018; Director: Jason Barker; Writer: Jason Barker; Stars: Jason Barker, Tracey Barker)
The filmmaker documents 15 years of his life, including aspects of his transition and his subsequent pregnancy.
My Days Of Mercy
(Country: US, UK; Year: 2017; Director: Tali Shalom-Ezer; Writer: Joe Barton; Stars: Kate Mara, Elliot Page, Elias Koteas, Amy Seimetz, Brian Geraghty, Beau Knapp, Charlie Shotwell, Tonya Pinkins, Jake Robinson, Jerry Pope, Jordan Trovillion, Bishop Stevens, Anita Farmer Bergman, William Willet, Carly Tamborski)
The daughter of a man on death row falls for a woman standing against her family's cause.
Postcards From London
(Country: UK; Year: 2018; Director: Steve McLean; Writer: Steve McLean; Stars: Leonardo Salerni, Harris Dickinson, Leo Hatton, Kiera Bell)
A stylish, sexy film about a young man's journey into an unusual form of escort work, set in an imaginary vision of London's Soho.