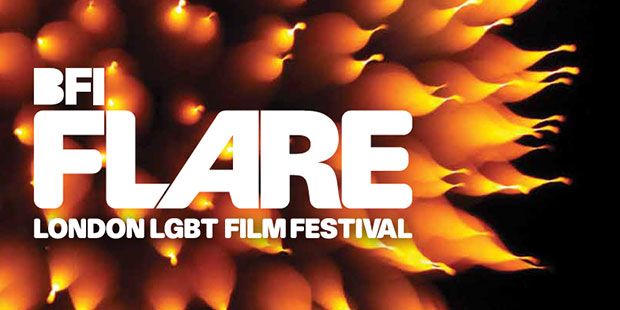 View other Flare Films by strand: AIDS On Film, Bodies, Minds, Second Chance Sunday, Special Presentations
Air
(Country: Germany; Year: 2017; Director: Anatol Schuster; Writer: Anatol Schuster, Britta Schwem; Stars: Paula Hüttisch, Lara Feith, Matthias Neukirch)
A studious teenager falls for a rebel and breaks her own boundaries and she tries to impress and care for her.
Becks
(Country: US; Year: 2017; Director: Elizabeth Rohrbaugh, Daniel Powell; Writer: Daniel Powell, Elizabeth Rohrbaugh, Rebecca Drysdale; Stars: Lena Hall, Dan Fogler, Mena Suvari)
After being dumped by her girlfriend, a young woman returns to her hometown and falls head over heels for a local housewife.
Close-knit (Karera ga honki de amu toki wa)
(Country: Japan; Year: 2017; Director: Naoko Ogigami; Writer: Naoko Ogigami; Stars: Tôma Ikuta, Eiko Koike, Kenta Kiritani, Mugi Kadowaki, Misako Tanaka, Lily, Mimura, Rin Kakihara)
When her mother leaves, Tomo is taken in by her uncle and his transsexual partner. Before long, the members of this new family find themselves confronted with social conventions.
The Happy Prince
(Country: Germany, Belgium, UK, Italy; Year: 2018; Director: Rupert Everett; Writer: Rupert Everett; Stars: Colin Firth, Emily Watson, Colin Morgan, Rupert Everett, Tom Wilkinson, Anna Chancellor, Ronald Pickup, Béatrice Dalle, Julian Wadham, Joshua McGuire, John Standing, Daniel Weyman, André Penvern, Edwin Thomas, Tom Colley)
The last days of Oscar Wilde.
Hard Paint (Tinta Bruta)
(Country: Brazil; Year: 2018; Director: Filipe Matzembacher, Marcio Reolon; Stars: Shico Menegat, Bruno Fernandes, Guega Peixoto)
A loner's life is turned upside down after he discovers that somebody else has stolen his successful neon body paint erotic webcam show concept.
Love, Simon
(Country: US; Year: 2018; Director: Greg Berlanti; Writer: Elizabeth Berger, Isaac Aptaker, based on the novel by Becky Albertalli; Stars: Nick Robinson, Katherine Langford, Alexandra Shipp, Logan Miller, Jennifer Garner, Josh Duhamel, Kelynan Lonsdale, Jorge Lendeborg Jr, Talitha Bateman)
A young teenager worries that his family will discover he's gay before he's ready, and finds himself falling in love with a similarly closeted classmate he talks to online, without either of them knowing who the other is.
Malila: The Farewell Flower
(Country: Thailand; Year: 2017; Director: Anucha Boonyawatana; Writer: Anucha Boonyawatana, Waasuthep Ketpetch; Stars: Sukollawat Kanarot, Anuchyd Sapanphong, Sumret Muengput)
A dream-like encounter between two ex-lovers becomes a meditation on love, life and the prospect of death.
Marilyn
(Country: Argentina, Chile; Year: 2018; Director: Martín Rodríguez Redondo; Writer: Martín Rodríguez Redondo, Mariana Docampo, Mara Pescio; Stars: Walter Rodríguez, Catalina Saavedra, Germán de Silva)
When a young gay man in rural Argentina dresses as a girl at carnivval, he enjoys a night of joyous freedom but becomes a target for dangerously angry men.
Mario
(Country: Switzerland; Year: 2018; Director: Marcel Gisler; Writer: Marcel Gisler, Thomas Hess; Stars: Max Hubacher, Aaron Altaras, Jessy Moravec)
A talented young striker begins a passionate affair with a footballing rival, but staying in the closet is difficult and he feels he may be forced to choose between his sexuality and his career.
Maurice
(Country: UK; Year: 1987; Director: James Ivory; Writer: Kit Hesketh-Harvey, James Ivory, based on the novel by EM Forster; Stars: James Wilby, Hugh Grant, Rupert Graves, Denholm Elliott, Simon Callow, Billie Whitelaw, Barry Foster, Judy Parfitt, Phoebe Nicholls, Patrick Godfrey, Mark Tandy, Ben Kingsley, Kitty Aldridge, Helena Michell, Catherine Rabett)
A young man has to come to terms with his sexuality.
Montana
(Country: Israel; Year: 2017; Director: Limor Shmila; Writer: Limor Shmila; Stars: Noa Biron, Netta Shpigelman, Avi Malka)
Following the death of her grandfather, a woman returns to her childhood home and starts an affair with a married schoolteacher.
Rift (Rökkur)
(Country: Iceland; Year: 2017; Director: Erlingur Thoroddsen; Writer: Erlingur Thoroddsen; Stars: Björn Stefánsson, Sigurður Þór Óskarsson, Guðmundur Ólafsson, Aðalbjörg Árnadóttir, Anna Eva Steindórsdóttir, Böðvar Óttar Steindórsson)
Two men in a secluded cabin are haunted by their dead relationship.
The Revival
(Country: US; Year: 2017; Director: Jennifer Gerber; Writer: Samuel Brett Williams; Stars: David Rysdahl, Zachary Booth, Lucy Faust)
With his congregation in steady decline, Eli faces pressure from his flock to reignite dwindling interest in the church. As plans for a high-profile revival are set in motion, Eli is filled with a sense of dread and inner conflict – feelings made worse by the arrival of a handsome drifter named Daniel, from whom he fails to mask his attraction
Snapshots
(Country: US; Year: 2017; Director: Melanie Mayron; Writer: Jan Miller Corran, Katherine Cortez; Stars: Piper Laurie, Brooke Adams, Emily Baldoni)
An elderly matriarch remembers the woman she fell in love with one long hot summer in her youth.
The Wound
(Country: South Africa; Year: 2017; Director: John Trengove; Writer: John Trengove, Thando Mgqolozana, Malusi Bengu; Stars: Nakhane Touré, Bongile Mantsai, Niza Jay Ncoyini)
Sexual repression and coming of age prove a dangerous mix for a small community.