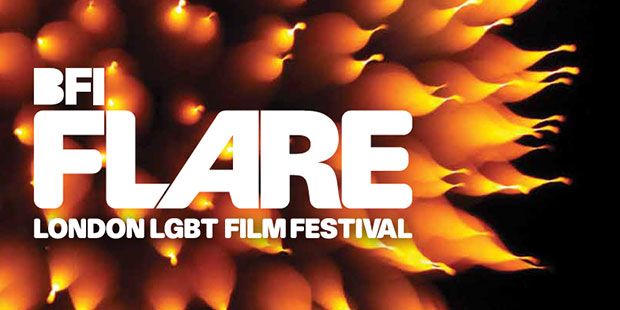 View other Flare Films by strand: Bodies, Minds, Special Presentations, Winks and Nudges
Being 17 (Quand On A 17 Ans)
(Country: France; Year: 2016; Director: André Téchiné; Stars: Sandrine Kiberlain, Kacey Mottet Klein, Corentin Fila, Alexis Loret)
Damien and Thomas, sworn enemies at school, find themelves living under the same roof.
Centre Of My World
(Country: Austria, Germany; Year: 2016; Director: Jakob M Erwa; Writer: Jakob M Erwa; Stars: Louis Hofmann, Sabine Timoteo, Jannik Schümann)
A young man falls for the new boy at school.
A Date For Mad Mary
(Country: Ireland; Year: 2016; Director: Darren Thornton; Writer: Colin Thornton, Darren Thornton; Stars: Fionnuala Murphy, Seána Kerslake, Denise McCormack, Kelly Byrne, Chris Newman, Kyle Bradley Donaldson, Barbara Brennan, Siobhan Shanahan, Susie Power, Terry O'Neill, Charleigh Bailey, Shauna Higgins, Lisa Hickey, Carolyn Bracken, Darren Creaven)
Mary is looking for a date for her best friend's wedding. But she can't get her head round it: Maybe she's not looking for a boy at all, and maybe it was much more than just a friendship.
Dear Dad
(Country: India; Year: 2015; Director: Tanuj Bhramar; Stars: Arvind Swamy, Himanshu Sharma, Ekavali Khanna)
A closeted father reveals the difficult truth to his teenage son.
Handsome Devil
(Country: Ireland; Year: 2016; Director: John Butler; Writer: John Butler; Stars: Fionn O'Shea, Nicholas Galitzine, Andrew Scott, Moe Dunford, Michael McElhatton)
A loner and the star athlete at a rugby-mad school form an intense friendship, but it will be tested.
Heartland
(Country: US; Year: 2016; Director: Maura Anderson; Writer: Velinda Godfrey, Todd Waring; Stars: Velinda Godfrey, Beth Grant, Laura Spencer)
After losing her girlfriend to cancer, a young woman is forced to go back to living with her homophobic mother in small town Oklahoma.
Heartstone (Hjartasteinn)
(Country: Denmark, Iceland; Year: 2016; Director: Guðmundur Arnar Guðmundsson; Writer: Guðmundur Arnar Guðmundsson; Stars: Baldur Einarsson, Blær Hinriksson, Diljá Valsdóttir)
Two boys discover life and lover over the course of one long Icelandic summer.
I Love You Both
(Country: US; Year: 2015; Director: Doug Archibald; Writer: Doug Archibald, Kristin Archibald; Stars: Kristin Archibald, Doug Archibald, Lucas Neff)
A twin brother and sister fall for the same guy.
Lovesong
(Country: US; Year: 2016; Director: So Yong Kim; Writer: Bradley Rust Gray, So Yong Kim; Stars: Jena Malone, Riley Keough, Brooklyn Decker, Ryan Eggold, Rosanna Arquette, Amy Seimetz, Marshall Chapman, Jessie Ok Gray, Sky Ok Gray, Juliet Fitzpatrick, Neal Huff, William Tyler, Justin Tarrents, Rick Duvall, Karen Kaforey)
Neglected by her husband, Sarah embarks on an impromptu road trip with her young daughter and her best friend, Mindy. Along the way, the dynamic between the two friends intensifies before circumstances force them apart. Years later, Sarah attempts to rebuild their intimate connection in the days before Mindy's wedding.
Moonlight
(Country: US; Year: 2016; Director: Barry Jenkins; Writer: Barry Jenkins, based on the play by Tarell McCraney; Stars: Mahershala Ali, Shariff Earp, Duan'Sandy' Sanderson, Alex R. Hibbert, Janelle Monáe, Naomie Harris, Jaden Piner, Herman 'Caheei McGloun, Kamal Ani-Bellow, Keomi Givens, Eddie Blanchard, Rudi Goblin, Ashton Sanders, Edson Jean, Patrick Decile)
Three-part narrative about the life of a gay African-American.
Our Love Story (Yeon-Ae-Dam)
(Year: 2016; Director: Lee Hyun-Ju)
Yoon-ju is a graduate student of fine arts, who works petty part-time jobs to make ends meet, she isn't looking for a relationship... until she runs into a woman in a junk shop.
Out Of Iraq
(Country: US; Year: 2016; Director: Eva Orner, Chris McKim)
In the thick of the Iraq War, two young soldiers fall in love. When one leaves for the states, the other risks everything to join him there.
Seventeen (Siebzehn)
(Country: Austria; Year: 2017; Director: Monja Art; Writer: Monja Art; Stars: Elisabeth Wabitsch, Anaelle Dézsy, Alexandra Schmidt, Christopher Schärf, Alexander Wychodil)
Paula, 17, is secretly in love with her friend Charlotte – but she's going out with Michael. Meanwhile Tim is making a play for Paula.
Taekwondo
(Country: Argentina; Year: 2016; Director: Marco Berger, Martín Farina; Writer: Marco Berger; Stars: Gabriel Epstein, Lucas Papa, Nicolás Barsoff, Francisco Bertín, Arturo Frutos, Andrés Gavaldá, Juan Manuel Martino, Darío Miño, Gaston Re)
A boys-only vacation sees sexual boundaries begin to blur.
West North West (Seihokusei)
(Country: Japan; Year: 2015; Director: Takuro Nakamura; Writer: Takuro Nakamura; Stars: Hanae Kan, Rosa Sahel, Yuka Yamauchi)
A cocktail waitress finds herself getting close to an Iranian art student, but her girlfriend doesn't like it.