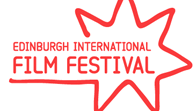 The EIFF programme: "Series of the hottest homegrown and international short films."
View other Edinburgh International Film Festival Films by strand: Black Box, British Gala, Directors' Showcase, Document, Gala, Late Night Romps, Mirrorball, Retrospective: The Forgotten Cinema of Valerio Zurlini, Rosebud, Special Events
Antipodean Shorts
(Year: 2004)
Short films, Aussie style. Features: And One Step Back (Mark Robinson), Frames (Mat King), Mona Lisa (Sotiris Dounoukos), The Money (Gary Eck), No Ordinary Sun (Jonathan Brough), Three Weeks In Koh Samui (Alistair Reid), Two Cars, One Night (Taika Waititi).
Cinema Extreme
(Year: 2004)
Selection of UK short films on darker themes. Features: Broadmoor (Robert Morgan), Floating (Mark Walker), Get The Picture (Rupert Wyatt), One Minute Past Midnight (Celia Galanjulve), Strange Little Girls (Savina Dellicour).
Cineworks
(Year: 2004)
Short films from UK filmmakers. Featuring: The Interview (Jaimini Jethwa),
Milk
(Peter Mackie Burns), Six Hours Of Daylight (Joseph Briffa), [film]The Tree Officer[/film] (Neil Jack).
European Shorts
(Year: 2004)
Cleopatra's Nose (Richard Jordan), The Day I Approached Myself (Ivan Bolotnikov), Escape! (Christoph Wermke), Firn (Sigmund Steiner), The General (Sietske Tjallingii), Mekong Interior (Vanessa Ly).
First Past The Post
(Year: 2004)
Shorts made with finishing finance from the UK Film Council's New Cinema Fund. Featuring: 6.6.04 (Simon Hook), Bushido: The Way Of The Warrior (Susan Jacobson), Flowers And Coins (Joshua Neale), Hotel Infinity (Amanda Boyle), Jamaica (Martin Scanlan), Mercy (Candida Scott Knight), Moving On (Albert Kodagolian), No Deposit, No Return (Dallas Campbell), Stalin My Neighbour (Carol Morley), Traffic Warden (Donald Rice).
McLaren Animation 1
(Year: 2004)
Animation showcase. Featuring: 6 or 7 wot is its (Yolanda De Los Bueis), Brush The Teddy's Toes (Yvonne Eckersley), Bus Stop (Matthew Abbiss), Dimensions (Andy Glynn), For Your Blossom (Geku Kinoshita), Kamiya's Correspondence (Sumito Sabakibara), Little Dog Turpie (Ben Mars), The Loch Ness Kelpie (Iain Gardner), Metempsychosis Of Objects (Salvador Maldonado), Nova (Peter Collis), Ofanim (Oblong), On eBay (Finlay Costello), Play (Matthew Abbiss), [film]The Tree Officer[/film] (Neil Jack), Trip To Yatkumchatka (James Merry), The Unsteady Chough (Sam Elifer, J Van Tulleken).
McLaren Animation 2
(Country: UK; Year: 2004)
Animated showcase. Features: Canned Heat (David Sethi), [film]The Day The Buffalo Escaped[/film] (Madevi Dailly), F.Stop (Simon Wallett), Fatal Distraction (Neil Jack), Fish On A Hook (Andy Glynne), Glasgowland (Alexander Hetherington), [film]Jo Jo In The Stars[/film] (Marc Craste), Lloyd In The Corner (Nicholas Losse), [film]Moo(n)[/film] (Leigh Hodgkinson), Poultry In Motion (Karen Farquhar), Red Thread (Jo Lawrence), Skeleton Woman (Edith Pieperhoff), Trickshot (Steven Graham), Tube Mice (Dan Chambers), The Whammy (Ludovik Boden), What Barry Says (Simon Robson), The Wrong Move (Blair Harrower).
McLaren Animation 3
(Year: 2004)
Animation showcase. Featuring: [film]Brand Spanking[/film] (John-Paul Harney), Expansion (Martyn Gutteridge), Fatty's Got The Munchies (Francesca Howard), Flux (Cyrille Nomberg), The Girl And The Horse (Rebecca Manley), Inside Out (Catherine Elliot), Little Suck-A-Thumb (Robert Brown), A London Tale (Jonathan Amsted), A Perfect Day (Barry Murphy), Questions Of Intention (Fiona Barty), Sucked Up (Karl Cresser), That Light Bulb Thing (Andy Glynne), Welcome To Glaringly (Grant Orchard), [film]Whatsit[/film] (Michael Hughes), Wilde Stories: The Devoted Friend (Maurice Joyce).
New Found Land 1
()
Short film selection, featuring: [film]Elephant Boy[/film] (Rene Mohandas), IM (Craig Collinson), Rogue Farm (Mark Bender, Garry Marshall).
New Found Land 2
(Year: 2004)
Selection of short films, featuring: Electric Blues (Stephen McCole), Instant Credit (Michael Hines), The Race (Donald Mackinnon).
Nordic Shorts
(Year: 2004)
Six films from northern Europe. Anna's Day (Arni Olafur Asgeirsson), Bus (Caroline Sascha Cogez), Headway (Jens Jonsson), The Last Farm (Runar Runarsson), Passing Hearts (Johan Brisinger), Plassmangel (Geir Henning Hopland).
Scottish Shorts
(Year: 2004)
Selection of shorts from close to home. Featuring: Caffalic Educashun (Bronagh Keegan), Dansette (Rosie Toner), Dead Man Falls (Simon Miller), Orginal Bob (Zam Sallim), Paper Anniversary (Joern Utklien), The Perpetual Twilight Of Gregor Black (Nigel Atkinson, Huw Davies), Return (Benjamin Kracun), Timekode (Sandro Jandieri).
Tartan Sorts
(Country: UK; Year: 2004)
BBC Scotland funded short films. Featuring: [film]McBain[/film] (Colm McCarthy),
No Man's Land
(Clara Glynn), [film]Tumshie McFadgen's Bid For Ultimate Bliss[/film] (Simon Hynd).
UK Shorts
(Country: UK; Year: 2004)
Selection of short films from across the UK. Features: The Baader Meinhof Gangshow (Toby Haynes), [film]Billy's Day Out[/film] (Ian B MacDonald), Blake's Junction 7 (Ben Gregor), Breaking Out (Marianela Maldonado), London Fields Are Blue (Brendan Grant), Old Street (Angus Jackson), Say Sorry (Camille Griffin), Who Killed Brown Owl (Christine Molloy, Joe Lawlor).
US Shorts
(Country: US; Year: 2004)
Shorts from across the Pond. Features: 9:30 (Mun Chee Yong), Cavities (Hope Dickson Leach), The Dock (Nina Martinek), Gowanus, Brooklyn (Ryan Fleck), Junebug And Hurricane (James Ponsoldt), Keep Right (Tim Godsall), Luke (Michael Jackson Chaney), Shock Act (Seth Grossman), Strangers (Guy Nattiv, Eres Tadmor).