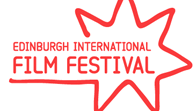 The EIFF programme says: "The best of British - the finest features produced in the UK in the last 12 months." The Michael Powell Award for best British feature film went to My Summer Of Love.
View other Edinburgh International Film Festival Films by strand: Black Box, Directors' Showcase, Document, Gala, Late Night Romps, Mirrorball, Retrospective: The Forgotten Cinema of Valerio Zurlini, Rosebud, Shorts, Special Events
Ae Fond Kiss
(Country: UK/Germany/Belgium/Italy/Spain; Year: 2004; Director: Ken Loach; Writer: Paul Laverty; Stars: Eva Birthistle, Atta Yaqub, Ahmad Riaz, Shabana Bakhsh, Gary Lewis, Ghizala Avan, Shamshad Akhtar, Gerard Kelly, David McKay, Raymond Mearns)
Dangerous liaison between a lapsed Irish Catholic and a first generation Pakistani Muslim.
UK Premiere
Blinded
(Country: UK; Year: 2003; Director: Eleanor Yule; Writer: Eleanor Yule; Stars: Peter Mullan, Jodhi May, Anders W. Berthelsen, Samantha Bond, Phyllida Law)
A Danish backpacker faces sinister consequences after his work on a rundown farm leads to romance.
UK Premiere
Dead Man's Shoes
(Country: UK; Year: 2004; Director: Shane Meadows; Writer: Paddy Considine, Paul Fraser; Stars: Paddy Considine, Toby Kebbell, Gary Stretch, Jo Hartley, Seamus O'Neill, Stuart Wolfenden, Paul Hurstfield, Emily Aston, George Newton, Craig Considine, Paul Sadot)
An ex-army man strolls into town, seeking revenge on his disabled brother's assailants.
World Premiere
Dear Frankie
(Country: UK; Year: 2004; Director: Shona Auerbach; Writer: Andrea Gibb; Stars: Emily Mortimer, Gerard Butler, Sharon Small, Jack McElhone, Mary Riggans, Jayd Johnson, Sean Brown)
Mother of a nine-year-old deaf boy pays a stranger to be dad for a day.
UK Premiere
The Hamburg Cell
(Country: UK; Year: 2004; Director: Antonia Bird; Writer: Ronan Bennett, Alice Perman; Stars: Karim Saleh, Maral Kamel, Agni Scott, Omar Berdouni, Adnan Maral, Kamel Boutros, Tamer Doghem, Khalid Laith, Nasser Memarzia, Omar El-Saeidi, Bassem Breish)
A fictionalised account of the life of one of the September 11 hijackers.
World Premiere
Mickybo And Me
(Country: UK; Year: 2004; Director: Terry Loane; Writer: Terry Loane, Owen McCafferty; Stars: John Joe McNeill, Niall Wright, Julie Walters, Ciarán Hinds, Adrian Dunbar, Gina McKee, Susan Lynch, Laine Megaw, Barbara Adair, Hannah Carnegie, Patricia Carson)
During the Troubles in Northern Ireland, two lads strike up a friendship based on a mutual love of Butch Cassidy And The Sundance Kid.
World Premiere
My Summer Of Love
(Country: UK; Year: 2004; Director: Pawel Pawlikowski; Writer: Pawel Pawlikowski; Stars: Nathalie Press, Emily Blunt, Paddy Considine, Dean Andrews, Michelle Byrne, Paul Antony-Barber, Lynette Edwards, Kathryn Sumner)
Sad, lonely girl finds happy, lovely girl and has a cuddly, kissy time.
World Premiere
Process
(Country: France/UK; Year: 2004; Director: C S Leigh; Writer: C S Leigh; Stars: Beatrice Dalle, Guilliame Depardieu, Julia Faure, Daniel Duval, Sebastien Viala, Francoise Klein, Erik Arnaud, Leos Carax, Hannah Westaway)
Casual sex, a mastectomy, marital disintegration leads a depressed actress to take her life.
UK Premiere
The Purifiers
(Country: UK; Year: 2004; Director: Richard Jobson; Writer: Richard Jobson; Stars: Kevin McKidd, Gordon Alexander, Dominic Monaghan, Amber Sainsbury, Rachel Grant, Jamie Chu, Robin Kerr, Fraser James)
Futuristic gang war chopsocky Scottish vigilante action packer.
World Premiere
Stage Beauty
(Country: UK/US; Year: 2004; Director: Richard Eyre; Writer: Jeffrey Hatcher, based on the play Compleat Female Stage Beauty by Jeffrey Hatcher; Stars: Billy Crudup, Claire Danes, Rupert Everett, Ben Chaplin, Tom Wilkinson, Hugh Bonneville, Edward Fox, Richard Griffiths, Zoe Tapper, Alice Eve)
To be or not to be a woman on the London stage, circa Pepys, Charles II and 1660.
Scottish Premiere
Trauma
(Country: UK; Year: 2004; Director: Marc Evans; Writer: Richard Smith; Stars: Colin Firth, Mena Suvari, Naomie Harris, Dorothy Duffy, Cornelius Booth, Dermot Murnaghan, Jamie Owen, Kirsty Young, Jamie Cameron, Justin Edwards, Nicola Cunningham, Paul Rattigan)
A man traumatised by the death of his wife becomes implicated in the death of a pop star.
European Premiere
Yasmin
(Country: UK; Year: 2004; Director: Kenny Glenan; Writer: Simon Beaufoy; Stars: Archie Punjabi, Renu Setna, Steve Jackson, Said Ahmed, Shahid Ahmed, Badi Uzzaman)
A Muslim woman campaigns for the release of her husband from a detainment centre.
UK Premiere