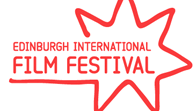 The EIFF programme says: "High-octane, soon-to-be cult movies, way past your bedtime."
View other Edinburgh International Film Festival Films by strand: Black Box, British Gala, Directors' Showcase, Document, Gala, Mirrorball, Retrospective: The Forgotten Cinema of Valerio Zurlini, Rosebud, Shorts, Special Events
Arahan (Jang-poong Dae-jak-jeon)
(Country: South Korea; Year: 2004; Director: Ryoo Seung-wan; Writer: Eun Ji-hie, Ryoo Seung-wan, Yu Seon-dong; Stars: Ryoo Seung-bum, Yun Soy, Ahn Sung-ki, Jung Doo-hong, Yon Ju-sang)
Comedy chop-socky with serious martial arts moves from South Korea.
UK Premiere
Hillside Strangler
(Country: US; Year: 2004; Director: Chuck Parello; Writer: Chuck Parello, Stephen Johnston; Stars: C Thomas Howell, Nicholas Turturro, Allison Lange, Lin Shaye, Molly Brenner, Aimee Brooks, Hal Cutler, Tricia Dickson, Keva Hargrove, Alexa Jago, Julia Lee, Zarah Little, Kent Masters King, Natasha Melnick, Sarah Ann Morris, Kevin Mukherji, Laura Mulrenan)
Alleged biopic of serial killing cousins who posed as cops in California.
World Premiere
Natural City
(Country: South Korea; Year: 2003; Director: Min byung-chun; Writer: Min Byung-chun; Stars: Yoo ji-tae, Lee jae-eun, Seo Rin, Yoon Chan, Jung eun-pyo, Jung doo-hong, Ko ju-hye)
Futuristic action-packed, robot-serviced, Blade Runner-esque thriller from South Korea.
Scottish Premiere
Red Cockroaches
(Country: USA, Cuba; Year: 2003; Director: Miguel Coyula; Writer: Miguel Coyula; Stars: Adam Plotch, Talia Rubel, Diane Spodarek, Jeff Pucillo, Limor Shopen, Stu Richel, Leila J. Babson, Mariana Moratona, Stephanie Sloane, Sarah Brensinger, Peter Brensinger)
Low-budget sci-fi about a woman who seems to return from the dead.
European Premiere
Skinned Deep
(Country: US; Year: 2003; Director: Gabriel Bartalos; Writer: Gabriel Bartalos; Stars: Karoline Brandt, Jay Dugre, Warwick Davis, Liz Little, Peter Iasillo, Aaron Simms, Kurt Carley)
Middle American freaks kill passing strangers in disgusting and bloody ways.
UK Premiere