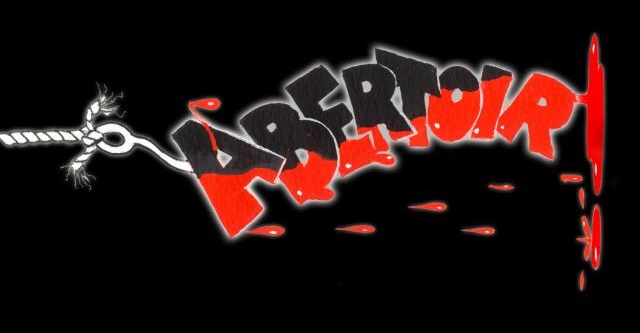 All The Colours Of The Dark (Todos Los Colores De La Oscuridad)
(Country: Italy; Year: 1972; Director: Sergio Martino; Stars: Edwige Fenech, George Hilton, Marina Malfatti, Susan Scott, Ivan Rassimov)
A woman joins a Satanic cult in an effort to bring an end to her incessant nightmares.
Better Watch Out (Safe Neighborhood)
(Country: Australia, US; Year: 2016; Director: Chris Peckover; Writer: Zack Kahn, Chris Peckover; Stars: Levi Miller, Olivia DeJonge, Ed Oxenbould, Aleks Mikic, Dacre Montgomery, Virginia Madsen, Patrick Warburton)
As a 12-year-old prepares to confess his romantic feelings for his babysitter one Christmas Eve, something starts trying to break into the house.
A Blade In The Dark (La Casa Con La Scala Nel Buio)
(Country: Italy; Year: 1983; Director: Lamberto Bava; Writer: Dardano Sacchetti, Elisa Briganti; Stars: Andrea Occhipinti, Anny Papa, Fabiola Toledo)
As a composer works on the score for a new horror film, a series of brutal murders occurs.
The Bloodstained Shadow (Solamente Nero)
(Country: Italy; Year: 1978; Director: Antonio Bido; Stars: Stefania Casini, Lino Capolicchio, Craig Hill)
A student visit his priest brother and discovers that the clients of a local medium are being murdered one by one.
Blood And Black Lace (Sei Donne Per L'Assassino)
(Country: Italy; Year: 1964; Director: Mario Bava; Writer: Marcello Fondato, Giuseppe Barilla, Mario Bava; Stars: Cameron Mitchell, Eva Bartok, Lea Lander)
Six models are stalked by a psychopath.
Canaries
(Country: UK; Year: 2017; Director: Peter Stray; Writer: Peter Stray; Stars: Robert Pugh, Hannah Daniel, Richard Mylan, Kai Owen, Craig Russell, Robert Boulter, Sheena Bhattessa, Aled Pugh, Steve Meo, Marc Rhys, Dominique Dauwe, Richard Corgan, Tsilala Brock, Sophie Melville, Kevin McCurdy)
A group of friends at a New Year's Eve bash in thw Welsh Valleys are confronted by an alien invasion.
Demons (Dèmoni)
(Country: Italy; Year: 1985; Director: Lamberto Bava; Writer: Dardano Sacchetti, Dario Argento, Lamberto Bava, Franco Ferrini; Stars: Urbano Barberini, Natasha Hovey, Karl Zinny, Fiore Argento, Paola Cozzo, Fabiola Toledo, Nicoletta Elmi, Stelio Candelli, Nicole Tessier, Geretta Geretta, Bobby Rhodes, Guido Baldi, Bettina Ciampolini, Giuseppe Mauro Cruciano, Sally Day)
A group of people are trapped in a large West Berlin movie theater infected by ravenous demons whom proceed to kill and posses the humans one-by-one thereby multiplying their numbers.
Diani And Devine Meet The Apocalypse
(Country: US; Year: 2016; Director: Etta Devine, Gabriel Diani; Stars: Etta Devine, Gabriel Diani, Barry Bostwick, Armin Shimmerman)
When communications fail and other people start behaaving strangely, a couple take their dog and their cat on the road in search of safety.
The Endless
(Country: US; Year: 2017; Director: Justin Benson, Aaron Moorhead; Writer: Justin Benson; Stars: Callie Hernandez, Tate Ellington, Lew Temple, Emily Montague, Justin Benson, James Jordan, Ric Sarabia, Kira Powell, Aaron Moorhead, Shane Brady, Peter Cilella, Vinny Curran, David Lawson Jr., Glen Roberts)
Years after escaping a cult as teenagers, brothers Aaron and Justin return to their former home after receiving a mysterious message. While Aaron is quickly drawn back into the fold, Justin remains uneasy.
The Housemaid (Cohaugai)
(Country: Vietnam, South Korea; Year: 2016; Director: Derek Nguyen; Writer: Derek Nguyen; Stars: Kate Nhung, Jean-Michel Richaud, Kim Xuan, Svitlana Kovalenko)
A peasant girl who embarks on a romance with the landowner she serves begins to suspect that the spirit of his dead wife resents her.
Housewife
(Country: Turkey; Year: 2017; Director: Can Evrenol; Stars: Clémentine Poidatz, David Sakurai, Ali Aksoz, Alicia Kapudag)
A housewife with a fragile grip on sanity joins a cult in the hope that it will stop her becoming like her murderous mother.
The Lodgers
(Country: Ireland; Year: 2017; Director: Brian O'Malley; Stars: Charlotte Vega, Bill Milner, Eugene Simon, David Bradley)
Twins in a crumbling family home live according to rules set by a mysterious supernatural entity, but when one of them falls in love, the stage is set for conflict.
Meatball Machine Kodoku (Kodoku: Mîtobôru Mashin, Kodoku: Meatball Machine)
(Country: Japan; Year: 2017; Director: Yoshihiro Nishimura)
A 50-yea-old debt collector learns that he has cancer and only three months to live. But then there are those pesky aliens, who might shorten the time even more by turning him into a cyborg, and he's not the only one.
The Mimic (Jang-san-beom)
(Country: South Korea; Year: 2017; Director: Huh Jung; Writer: Huh Jung; Stars: Jin Heo, Jun Hyeok Lee, Hyuk-kwon Park, Shin Rin-Ah, Jang-ah Yum)
A family encounter the Jangsan Tiger, who mimics human voices to lure them close.
Mon Mon Mon Monsters!
(Country: Taiwan; Year: 2017; Director: Giddens Ko)
An initially sweet boy finds himself losing his moral compass as he gets involved with a vicious teenage gang.
Opera (Terror At The Opera)
(Country: Italy; Year: 1987; Director: Dario Argento; Stars: Cristina Marsillach, Ian Charleson, Daria Nicolodi, Urbano Barberini, Coralina Cataldi-Tassoni)
A masked killer becomes obsessed with a soprano's young understudy.
Return To Return To Nuke 'Em High
(Country: US; Year: 2017; Director: Lloyd Kaufman; Stars: Asta Paredes, Catherine Corcoran, Zac Amico, Lloyd Kaufman)
A young lesbian couple, aided by Kevin the Wonder Duck, must fight to save their troubled school.
The Sleep Curse
(Country: Hong Kong; Year: 2017; Director: Herman Yau; Stars: Anthony Wong, Jojo Goh, Michelle Wai, Gordon Lam)
A neurologist afflicted by insomnia uncovers a terrible secret dating back to the Japanese occupation of Hong Kong.
Tales Of Terror
(Country: US; Year: 1962; Director: Roger Corman; Stars: Vincent Price, Peter Lorre, Basil Rathbone)
A triptych of stories based on the works of Edgar Allen Poe
Tokyo Ghoul
(Country: Japan; Year: 2017; Director: Kentaro Hagiwara; Stars: Masataka Kubota, Fumika Shimizu, Nobuyuki Suzuki, Hiyori Sakurada, Yû Aoi)
Following an organ transplant, a shy young man becomes a half-ghoul and beins to crave human flesh.
Top Knot Detective (Ronin Suiri Tentai)
(Country: Australia; Year: 2017; Director: Aaron McCann, Dominic Pearce; Stars: Toshi Okuzaki, Masa Yamaguchi, Mayu Iwasaki)
A talentless director sells out in pursuit of fame.
Vampire Clay
(Country: Japan; Year: 2017; Director: Sôichi Umezawa; Writer: Sôichi Umezawa; Stars: Asuka Kurosawa, Kyoka Takeda, Ena Fujita)
A group of art students seem to fall under the influence of demonic clay.
What The Waters Left Behind
(Country: Argentina; Year: 2017; Director: Luciano, Nicolás Onetti; Stars: Victoria Maurette, Paula Sartor, Paula Brasca, Victorio D'Alessandro, Agustin Pardella, Mirta Busnelli)
A group of students explore the ruins of an abandoned town - and accidentally get stranded there overnight.
Your Vice Is A Locked Room And Only I Have The Key
(Country: Italy; Year: 1972; Director: Sergio Martino; Writer: Luciano Martino, Sauro Scavolini, Ernesto Gastaldi, Adriano Bolzoni, based on a story Edgar Allan Poe; Stars: Edwige Fenech, Anita Strindberg, Luigi Pistilli, Ivan Rassimov, Daniela Giordano)
The mistress of a burnt-out novelist is brutally murdered - and she's only the first.