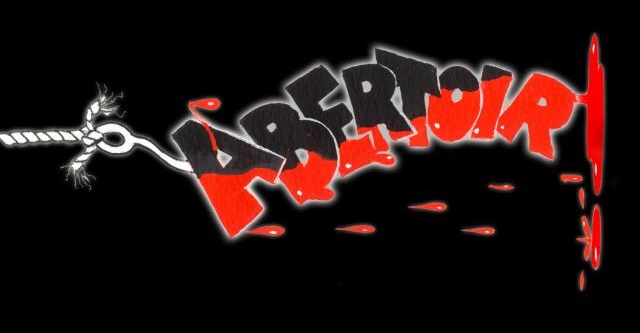 View other Abertoir Films by strand: Classics
The Autopsy Of Jane Doe
(Country: UK; Year: 2016; Director: André Øvredal; Writer: Ian B Goldberg, Richard Naing; Stars: Ophelia Lovibond, Emile Hirsch, Brian Cox, Parker Sawyers, Michael McElhatton, Jane Perry, Olwen Catherine Kelly)
Father and son coroners get more than they bargained for when they examine a cadaver.
Blood On Méliès' Moon
(Country: Italy; Year: 2016; Director: Luigi Cozzi; Stars: Luigi Cozzi, Lamberto Bava, Barbara Magnolfi)
Can celebrated B-movie director Luigi Cozzi save the world from ultimate destruction with the help of his filmmaker pals?
Creepy (Kurîpî: Itsuwari no rinjin)
(Year: 2016; Director: Kiyoshi Kurosawa; Writer: Chihiro Ikeda, Kiyoshi Kurosawa, based on the novel by Yutaka Maekawa; Stars: Hidetoshi Nishijima, Yûko Takeuchi, Toru Baba, Ryôko Fujino, Masahiro Higashide, Teruyuki Kagawa, Haruna Kawaguchi, Misaki Saisho, Takashi Sasano, Masahiro Toda)
An ex-cop is drawn into a missing persons case.
A Dark Song
(Country: Ireland, UK; Year: 2016; Director: Liam Gavin; Writer: Liam Gavin; Stars: Catherine Walker, Steve Oram, Mark Huberman, Susan Loughnane)
A grieving mother sets out to contact her dead chiild.
Deadman Inferno: Tokyo Yakuza Apocalypse
(Country: Japan; Year: 2016; Director: Hiroshi Shinagawa; Stars: Shô Aikawa, Daisuke Miyagawa, Noemi Krapecz)
Zomcom prequel.
Dearest Sister (Nong Hak)
(Country: Laos; Year: 2016; Director: Mattie Do; Writer: Christopher Larsen; Stars: Amphaiphun Phommapunya, Vilouna Phetmany, Tambet Tuisk, Manivanh Boulom, Yannawoutthi Chanthalungsy, Maluly Chanthalangsy, Brandon Hashimoto, Naliphone Siviengxay, Douangmany Soliphanh, Maneevone Chanthalungsy, Danouphonh Chanthakoummane, Oudomphone Pholsena, Namsoke Xayluesa, Latsamy Inoudome, Sivin Simala)
A girl goes to the city to help care for her cousin, who is going blind, only to discover that the woman can now communicate with spirits.
Fantasticozzi
(Country: Brazil; Year: 2016; Director: Felipe M Guerra; Stars: Luigi Cozzi)
A feature-length documentary about the life and career of Italian director Luigi Cozzi and his obsession with science fiction and fantasy.
The Inerasable
(Country: Japan; Year: 2016; Director: Yoshihiro Nakamura; Stars: Yuko Takeguchi, Ai Hashimoto, Kuranosuke Sasaki, Kentaro Sakaguchi, Kenichi Takitoh)
A student discovers that the previous tenants of her apartment have all died in mysterious circumstances.
I Am Not A Serial Killer
(Country: Ireland, UK; Year: 2016; Director: Billy O'Brien; Writer: Christopher Hyde, Billy O'Brien, Dan Wells; Stars: Laura Fraser, Christopher Lloyd, Max Records, Karl Geary, Morgan Rysso, Matt Roy, Bruce Bohne, Tony Papenfuss, Lucy Lawton, Molly Gearen, Christina Baldwin, Emmylou Barden, William Todd-Jones, James Gaulke, A.R. Bjorklund)
A teenage sociopath tries to hunt down a killer.
Karate Kill
(Country: Japan; Year: 2016; Director: Kurando Mitsutake; Stars: Hayate, Asami, Mana Sakura)
When mysterious loner Kenji's little sister goes missing in Los Angeles, whoever stands in his way of finding her will face the wrath of a never-seen-before lethal karate kill.
The Love Witch
(Country: US; Year: 2016; Director: Anna Biller; Writer: Anna Biller; Stars: Elle Evans, Jeffrey Vincent Parise, Samantha Robinson, Kaye L. Morris, Dani Lennon, Robert Michael Anderson, Lily Holleman, Ryan Poole, Gian Keys, Stephen Wozniak, Laura Waddell, Jennifer Ingrum, Giselle DaMier, Clive Ashborn, Jacob Peacock)
Sixties-style film sees a witch use spells to win the hearts of men.
Raw (Grave)
(Country: France, Belgium; Year: 2016; Director: Julia Ducournau; Writer: Julia Ducournau; Stars: Garance Marillier, Ella Rumpf, Rabah Nait Oufella, Laurent Lucas, Bouli Lanners, Joana Preiss, Marion Vernoux, )
A girl from a family of vegetarians decides to eat raw meat for the first time with unexpected consequences.
Sadako Vs Kayako
(Country: Japan; Year: 2016; Director: Kōji Shiraishi; Stars: Mizuki Yamamoto, Tina Tamashiro, Aimi Satsukawa)
After reviving the evil spirits of Sadako and Kayako, two university students and a high school girl quickly realise the only way to outsmart these vengeful spirits hell-bent on haunting is to pit them head-to-head.
The Unseen
(Country: Canada; Year: 2016; Director: Geoff Rednapp; Stars: Aden Young, Camille Sullivan, Julia Sarah Stone, Ben Cotton, Eugene Lipinski)
A man who abandoned his family now risks everything to find his missing daughter, including exposing the secret that he is becoming invisible.
The Void
(Country: Canada; Year: 2016; Director: Jeremy Gillespie, Steven Kostanski; Writer: Jeremy Gillespie, Steven Kostanski; Stars: Ellen Wong, Kathleen Munroe, Kenneth Welsh, Stephanie Belding, Aaron Poole, Art Hindle, Daniel Fathers, Amy Groening, Trish Rainone, Evan Stern, Grace Munro, James Millington, Mik Byskov, Jason Detheridge, David Scott)
An officer helps a blood-soaked figure on the road but the trip to the hospital turns into a nightmare.
The Wailing (Goksung, The Strangers)
(Country: South Korea; Year: 2016; Director: Na Hong-jin; Writer: Na Hong-jin ; Stars: Chun Woo-hee, Jo Han-Chul, Hwang Jeong-min, Jang So-yeon, JoHan-Cheol, Won Kwak Do )
When a stranger arrives in a village, a sickness begins to spread.