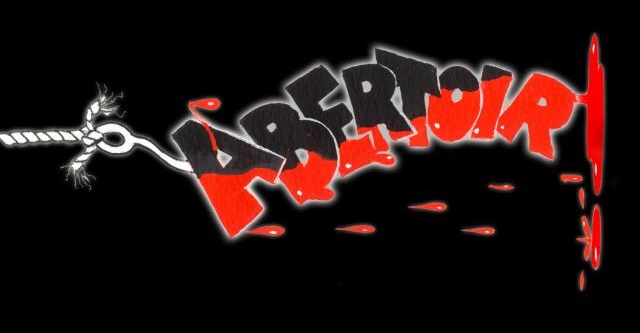 View other Abertoir Films by strand: Features
Carry On Screaming
(Country: UK; Year: 1966; Director: Gerald Thomas; Writer: Talbot Rothwell; Stars: Kenneth Williams, Jim Dale, Harry H Corbett, Charles Hawtrey, Fenella Fielding, Joan Sims, Angela Douglas, John Pertwee)
Slapstick farce about a deranged scientist kidnapping beautiful young women to turn them into mannequins for department stores.
The Fly
(Year: 1958; Director: Kurt Neumann; Writer: James Clavell, based on the short story by George Langelaan; Stars: David Hedison, Patricia Owens, Vincent Price, Herbert Marshall, Kathleen Freeman)
A man suffers a teleporter accident and ends up with the head of a fly, while a tiny fly with the head of a man tries to survive.
The Fog
(Country: US; Year: 1980; Director: John Carpenter; Writer: John Carpenter, Debra Hill; Stars: Adrienne Barbeau, Jamie Lee Curtis, Hal Holbrook, Janet Leigh)
A small town on the California coast is swathed in a mysterious fog containing the vengeful ghosts of shipwrecked sailors.
I Drink Your Blood
(Country: US; Year: 1970; Director: David E Durston; Writer: David E Durston; Stars: Bhaskar Roy Chowdhury, Jadin Wong, Rhonda Fultz, George Patterson, Riley Mills, John Damon, Elizabeth Marner-Brooks)
Satan-worshipping hippies abuse the residents of a small town - then contract rabies.
Maniac
(Country: France, US; Year: 2012; Director: Franck Khalfoun; Writer: Alexandre Aja, Grégory Levasseur, C.A. Rosenberg, Joe Spinell; Stars: Elijah Wood, Liane Balaban, Nora Arnezeder, America Olivo, Morgane Slemp, Genevieve Alexandra, Sammi Rotibi, Sal Landi, Megan Duffy, Freedom, Jan Broberg, Brian Ames, Davis Neves, Steffinnie Phrommany, Akbar Kurtha)
First-person perspective chiller about a serial killer with a fetish for scalping.
The New York Ripper (Lo squartatore di New York)
(Country: US; Year: 1982; Director: Lucio Fulci; Writer: Gianfranco Clerici, Lucio Fulci, Vincenzo Mannino, Dardano Sacchetti; Stars: Jack Hedley, Almanta Suska, Howard Ross, Andrea Occhipinti, Alexandra Delli Colli, Paolo Malco, Cinzia de Ponti, Cosimo Cinieri, Daniela Doria, Babette New, Zora Kerova, Paul E. Guskin, Antone Pagan, Josh Cruze, Marsha MacBride)
The surviving victim of a serial killer becomes embroiled in a dangerous game of cat and mouse.
Shivers
(Country: Canada; Year: 1975; Director: David Cronenberg; Writer: David Cronenberg; Stars: Paul Hampton, Joe Silver, Lynn Lowry, Allan Kolman, Susan Petrie, Barbara Steele)
The inhabitants of an apartment building are infected by a sexually transmitted virus that makes them sexually aggressive.