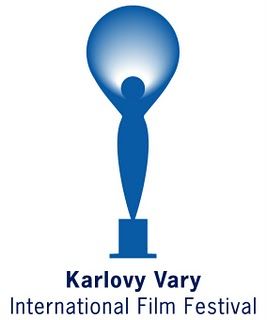 View other Karlovy Vary International Film Festival Films by strand: Another View, Documentary Films: Competition, East Of The West, Horizons, Imagina, Made In Texas: Tribute to Austin Film Society, Official Selection - Competition, Out Of The Past, People Next Door, Reflections of Time: Baltic Poetic Documentary, Seven Close Encounters
Bloodsport
(Country: US; Year: 1988; Director: Newt Arnold; Writer: Sheldon Lettich, Sheldon Lettich, Christopher Cosby, Mel Friedman; Stars: Jean-Claude Van Damme, Donald Gibb, Leah Ayres, Norman Burton, Forest Whitaker, Roy Chiao, Philip Chan, Pierre Rafini, Bolo Yeung, Ken Siu, Kimo Lai Kwok Ki, Bernard Mariano, Bill Yuen Ping Kuen, Lily Leung, Joshua Schroder)
A man is determined to take part in a martial arts tournament that could prove deadly.
Big Trouble In Little China
(Country: US; Year: 1986; Director: John Carpenter; Writer: Gary Goldman, David Z. Weinstein, W.D. Richter; Stars: Kurt Russell, Kim Cattrall, Dennis Dun, James Hong, Victor Wong, Kate Burton, Donald Li, Carter Wong, Peter Kwong, James Pax, Suzee Pai, Chao Li Chi, Jeff Imada, Rummel Mor, Craig Ng)
A trucker gets drawn into an ancient mystical battle in Chinatown.
Highlander
(Country: US, UK; Year: 1986; Director: Russell Mulcahy; Writer: Gregory Widen; Stars: Christopher Lambert, Sean Connery, Clancy Brown, Roxanne Hart, Beatie Edney, Sheila Gish)
Immortal warriors compete in a game of decapitation with only one possible survivor.
Mandy
(Country: Belgium, US; Year: 2018; Director: Panos Cosmatos; Writer: Panos Cosmatos, Aaron Stewart-Ahn; Stars: Nicolas Cage, Andrea Riseborough, Linus Roache, Bill Duke, Richard Brake, Ned Dennehy, Olwen Fouere, Hayley Saywell)
Pacific Northwest. 1983. Outsiders Red Miller and Mandy Bloom lead a loving and peaceful existence. When their haven is savagely destroyed by a cult, Red is catapulted into a phantasmagoric journey filled with bloody vengeance.
One Cut Of The Dead (Camera wo Tomeru na!)
(Country: Japan; Year: 2017; Director: Shin'ichirô Ueda; Writer: Shin'ichirô Ueda; Stars: Yuzuki Akiyama, Takuya Fujimura, Ayana Gôda, Takayuki Hamatsu, Manabu Hosoi, Hiroshi Ichihara, Satoshi Iwagô, Sakina Iwaji, Mao, Kazuaki Nagaya, Harumi Shuhama, Kyôko Takahashi, Yoshiko Takehara, Tomokazu Yamaguchi, Shuntarô Yamazaki)
Shooting a zombie movie in one take is harder than you think...
Predator
(Country: US; Year: 1987; Director: John McTiernan; Writer: Jim Thomas, John Thomas; Stars: Arnold Schwarzenegger, Carl Weathers, Bill Duke, Jesse Ventura, Elpidia Carrillo, Richard Chaves, Sonny Landham, Shane Black, R.G. Armstrong, Kevin Peter Hall)
Arnold Schwarzenegger is stalked in South American jungle by alien killer.