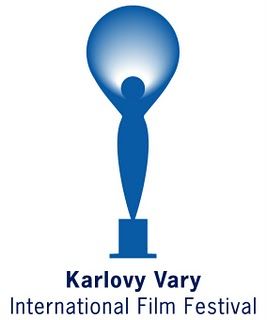 View other Karlovy Vary International Film Festival Films by strand: Another View, Documentary Films: Competition, East Of The West, Horizons, Imagina, Made In Texas: Tribute to Austin Film Society, Midnight Screenings, Official Selection - Competition, Out Of The Past, People Next Door, Reflections of Time: Baltic Poetic Documentary
All That Jazz
(Country: US; Year: 1979; Director: Bob Fosse; Writer: Robert Alan Aurthur, Bob Fosse; Stars: Roy Scheider, Jessica Lange, Leland Palmer, Ann Reinking, Cliff Gorman, Ben Vereen, Erzsebet Foldi, Michael Tolan, Max Wright, William LeMassena, Irene Kane, Deborah Geffner, Kathryn Doby, Anthony Holland, Robert Hitt)
A choreographer tells his sordid life story.
Billy The Kid And The Green Baize Vampire
(Country: UK; Year: 1987; Director: Alan Clarke; Writer: Trevor Preston; Stars: Phil Daniels, Alun Armstrong, Bruce Payne, Louise Gold, Eve Ferret, Richard Ridings, Don Henderson, GB Zoot Money, Neil McCaul, Johnny Dennis, David Foxxe, Danny Webb, Trevor Laird, Paul Cooke, Ben Cole)
Cult snooker loopy musical.
The Deer Hunter
(Country: US; Year: 1978; Director: Michael Cimino; Writer: Michael Cimino, Deric Washburn; Stars: Robert De Niro, Christopher Walken, John Cazale, Meryl Streep)
Three steelworkers leave their home town to fight in the Vietnam War, never anticipating the impact it will have on their lives.
Lawrence Of Arabia
(Country: UK; Year: 1962; Director: David Lean; Writer: Robert Bolt, based on Seven Pillars Of Wisdom by T E Lawrence; Stars: Peter O'Toole, Alec Guinness, Anthony Quinn, Jack Hawkins, Omar Sharif, Jose Ferrer, Anthony Quale, Claude Rains, Arthur Kennedy, Donald Wolfit)
A flamboyant biography of T E Lawrence. There is no greater cinematic epic.
Marketa Lazarová
(Country: Czechoslovakia; Year: 1967; Director: Frantisek Vlácil; Writer: Frantisek Pavlícek, Vladislav Vancura, Frantisek Vlácil; Stars: Josef Kemr, Magda Vásáryová, Nada Hejna, Jaroslav Moucka, Frantisek Velecký, Karel Vasicek, Ivan Palúch, Martin Mrazek, Václav Sloup, Pavla Polaskova, Alena Pavlíková, Michal Kozuch, Zdenek Lipovcan, Harry Studt, Vlastimil Harapes)
Drama charting the shift from paganism to Christianity through a relationship between a pious virgin and a marauder.
Take Care Of Your Scarf, Tatiana
(Country: Finland, Germany; Year: 1994; Director: Aki Kaurismäki; Writer: Sakke Järvenpää, Aki Kaurismäki; Stars: Kati Outinen, Matti Pellonpää, Kirsi Tykkyläinen, Mato Valtonen, Elina Salo, Irma Junnilainen, Veikko Lavi, Pertti Husu, Viktor Vassel, Carl-Erik Calamnius, Atte Blom, Mauri Sumén, Anu Aalto, Matti Ahjoniemi, Riitta Ahjoniemi)
Two Finns take to the road in search of coffee and vodka, but their road trip is interrupted by two women.