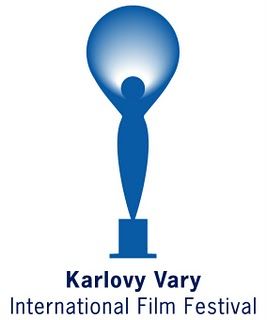 View other Karlovy Vary International Film Festival Films by strand: Another View, Documentary Films: Competition, East Of The West, Horizons, Imagina, Made In Texas: Tribute to Austin Film Society, Midnight Screenings, Official Selection - Competition, People Next Door, Reflections of Time: Baltic Poetic Documentary, Seven Close Encounters
2001: A Space Odyssey (2001)
(Country: UK, US; Year: 1968; Director: Stanley Kubrick; Writer: Stanley Kubrick. Based on the book by Arthur C Clarke; Stars: Keir Dullea, Gary Lockwood, William Sylvester, Daniel Richter, Leonard Rossiter, Douglas Rain)
Kubrick and Clarke's quest to the stars.
Accumulator 1
(Country: Czech Republic; Year: 1994; Director: Jan Sverák; Writer: Zdenek Sverák, Jan Slovák, Jan Sverák; Stars: Petr Forman, Edita Brychta, Zdenek Sverák, Bolek Polívka, Ladislav Smoljak, Miroslava Babúrková, Hana Cízková, Milan Dvorák, Josef Fiala, Matej Forman, Markéta Frösslová, Jana Havrdová, Rudolf Hrusínský, Jan Jíra, Hugo Kaminský)
A man does battle with his TV parallel reality double.
The Cranes Are Flying
(Country: Soviet Union; Year: 1957; Director: Mikhail Kalatozov; Writer: Viktor Rozov, Viktor Rozov; Stars: Tatyana Samoylova, Aleksey Batalov, Vasiliy Merkurev, Aleksandr Shvorin, Svetlana Kharitonova, Konstantin Kadochnikov, Valentin Zubkov, Antonina Bogdanova, Boris Kokovkin, Ekaterina Kupriyanova, Valentina Ananina, Olga Dzisko, Klarina Frolova-Vorontsova, Leonid Knyazev, Georgiy Kulikov)
A tragic love story set across the background of impending war.
Diamonds Of The Night (Démanty noci)
(Country: Czechoslovakia; Year: 1964; Director: Jan Němec; Writer: Jan Němec, based on the short story by Arnost Lustig; Stars: Ladislav Jánsky, Antonín Kumbera, Ilse Bischofova, Ivan Asic, Jan Riha, August Bischof, Josef Koggel, Oskar Müller, Anton Schich, Rudolf Stolle, Josef Koblizek, Josef Kubat, Rudolf Lukásek, Bohumil Moudry, Karel Navratil)
Two boys run away from the certain death awaiting them at a Nazi concentration camp.
The Eyes Of Orson Welles
(Year: 2018; Director: Mark Cousins)
A journey through the pictorial world of Orson Welles, his drawings, paintings and works of youth, seen for the first time on screen thanks to his daughter Beatrice Welles.
Hal
(Country: US; Year: 2018; Director: Amy Scott; Stars: Jane Fonda, Jeff Bridges, Dustin Hoffman, Jon Voight, Rosanna Arquette, Judd Apatow, Adam McKay, Alexander Payne, Beau Bridges, Lee Grant, David O Russell, Louis Gossett Jr., Hal Ashby, Norman Jewison, Caleb Deschanel)
Portrait of the director of Harold And Maude.
Jiří Menzel – To Make A Comedy Is No Fun
(Country: Switzerland; Year: 2016; Director: Robert Kolinsky; Writer: Robert Kolinsky; Stars: Werner Düggelin, Milos Forman, Julia Jentsch, Rolf Knie, Emir Kusturica, Ken Loach, Jirí Menzel, Bolek Polívka, Míla Radová, István Szabó, Magda Vásáryová, Werner Düggelin, Milos Forman, Julia Jentsch, Rolf Knie)
Documentary about the stage and film director.
The Medal (Signum Laudis)
(Country: Czechoslovakia; Year: 1980; Director: Martin Hollý; Writer: Jirí Krizan, Vladimír Kalina; Stars: Vlado Müller, Josef Bláha, Ilja Prachar, Radovan Lukavský, Jirí Kodet, Oldrich Velen, Ladislav Frej, Pavel Zednícek, Miroslav Zounar, Jan Skopecek, Jirí Zahajský, Vítezslav Jandák, Jan Pohan, Jirí Krampol, Ivan Palúch)
A corporal fanatically carries out orders but ultimately falls into disfavour.
Robin Williams: Come Inside My Mind
(Country: US; Year: 2018; Director: Marina Zenovich)
This intimate portrait examines one of the world's most beloved and inventive comedians. Told largely through Robin's own voice and using a wealth of never-before-seen archive, the film takes us through his extraordinary life and career and reveals the spark of madness that drove him.
Searching For Ingmar Bergman (À la recherche d'Ingmar Bergman)
(Country: Germany, France; Year: 2018; Director: Margarethe von Trotta)
Director Margarethe von Trotta, extremely appreciated by Ingmar Bergman, follows the filmmaker's footsteps as well as her own past and questions the new generation about the place left by the Swedish master.
White Paradise (Bílý ráj)
(Country: Czechoslovakia; Year: 1924; Director: Karel Lamac; Writer: Karel Lamac, Karel Lamac, Martin Fric; Stars: Karel Lamac, Vladimír Majer, Anny Ondra, Josef Rovenský, Sasa Dobrovolná, Jan W. Speerger, Karel Schleichert, Karel Fiala, Lo Marsánová, Premysl Prazský, Mario Karas, Martin Fric, Anna Lamacová-Karinská, Gustav Machatý, Marie Veselá)
Social melodrama.