Eye For Film >> Movies >> The Third Dad (2015) Film Review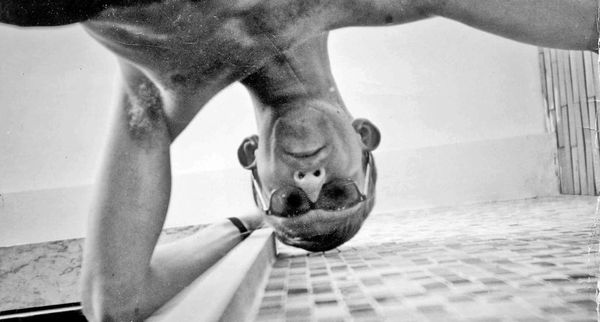 Opening with a quote from The Third Man, "A man is not dead because you put him underground," Theresa Moerman's film is a deeply personal, deeply moving portrait of grief.
The loss inflicted by alcoholism, not just of a life, but of the way that life was lived, and with whom, and how, and the costs borne, and by whom, and how, and subtle scoring and careful editing around a simple enough document. A trip to a graveside. Showing at GSFF 2016 as part of the Scottish 1 programme it sat among films that dealt with loss, and grief, and sadness, and relationships both transient and painful, and was all the stronger in context and in contrast.

It is not for audiences to speak of reconciliation, of reevaluation, of remedy, but in this film there is scope to observe, to witness. We are invited to accompany a daughter on a journey and it is wise to accept - this is a powerful trip, a transporting document that compels.
Reviewed on: 22 Mar 2016
Share this with others on...