Eye For Film >> Movies >> Life Ain't Gonna Lose (2018) Film Review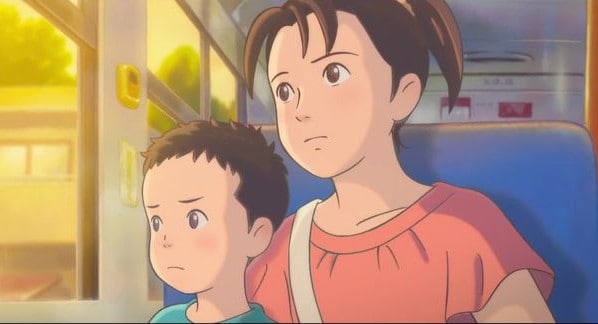 Shun is a happy little boy who lives a comfortable life except for one thing - he's allergic to eggs. This has given him a deep fear of what might happen if he makes accidental contact with them. He hates visits to the allergy clinic where he is made sick as part of the process of learning more about his allergy and making him better, but he knows that full blown anaphylactic shock would be much worse. There's an injection he's supposed to have if that happens. His mother has drummed the safety routine into him despite his age.
Then one day, whilst she's out, he snacks on ice cream that has always been safe and finds out too late that the recipe has changed.
A simple story well told. Life Ain't Gonna Lose makes room for the parents' perspective but centres on Shun and what it feels like to face such dangers - and have to live by such frustrating rules - as a child. The way it's told will work well for young viewers. Although it's in Japanese, the language is simple, the subtitles short, and it would be easy to talk through with a child who has a different native language. It might make a good follow-up to the Peter Rabbit film which raised concerns earlier this year with its irresponsible treatment of life-threatening allergy issues.
Beyond its usefulness as a teaching tool, this is a good film for children because of the way it shows its young hero forced to confront what he fears and discover that whilst he has limits, he also has power over his fate. As such, it's almost like a pre-school horror movie. The animation is beautifully composed and, though it succeeds in making Shun's experience scary, doesn't resort to anything age-inappropriate (which would have been difficult to avoid in a live action film). The way that most of the action centres on what's happening in the world at Shun's height means it's easy to identify with him rather than looking at him as an adult might, and this adds to the sense of him as a character who has agency in his own right.
For people who simply love good animé, this beautifully made short will be a pleasure. If you can't locate it on its own, look out for it as part of the Ponokku Tanpen Gekijô anthology.
Reviewed on: 15 Dec 2018
Share this with others on...
If you like this, try:
Mirai