Eye For Film >> Movies >> Have Heart (2017) Film Review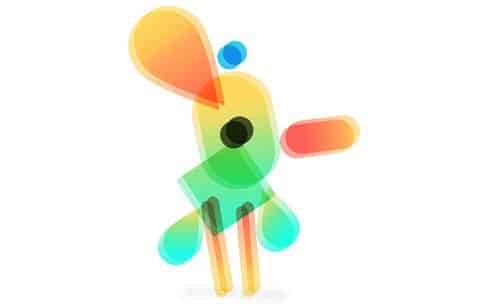 Will Anderson once more explores metatextual animation, with a tale of a looping character suffering an existential crisis deeper than pronunciation. There is not quite the same input from a creator here, not the Soviet-sphere (somewhere behind the irony curtain) of The Making Of Longbird, nor a "gif"/"gif" debate. There is, however, ennui, and angst, and ducks.
1.2 billion views, each loop accompanied by sound design as crisp as the font choice. As the electric duck is kissed goodnight there are hints and prints of the house of mouse, of dreadful things like corporate fonts, demonetisation, failures to launch, kettles that get you steamed. Making the case that this represents somewhat experimental animation is easy, not least because it's got that textbook electrosquall and a few strobe moments. It's also touching, gloriously so, delightful in things as small as slices of bread and as well engineered as its ending.
The character design is joyous, allowing moments of amusement (especially from yoga) but also opportunities to stretch the fourth wall - though even in a tale as complex as this that might be a dimension too far.
With Keith Duncan on sound and Atzi providing music, this is a treat both sonically and visually. The dialogue might be textual, the hearts artificial, but in the beeping between the lovebirds there's a genuine warmth. Available as part of the BAFTA 2018 shorts programme, this might represent some of Anderson's most accessible work, logistically, at least. It's at least as heart-string tugging as Monkey Love Experiments, an indicator of his talent, a treat to watch, and well worth seeking out.
Reviewed on: 13 Feb 2018
Share this with others on...