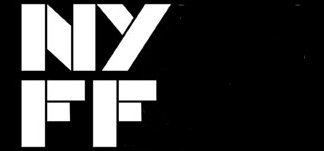 View other New York Film Festival Films by strand: Currents, Main Slate, Revivals
Belle
(Country: Japan; Year: 2021; Director: Mamoru Hosoda)
The story of a shy teenager who becomes an online sensation as a princess of pop.
C'mon C'mon
(Country: US; Year: 2021; Director: Mike Mills; Writer: Mike Mills; Stars: Joaquin Phoenix, Gaby Hoffmann, Jaboukie Young-White, Elaine Kagan, Woody Norman, Cooper Jack Rubin, Kate Adams, Callan Farris, Mary Passeri, Brandon Rush, Artrial Clark, Molly Webster, Mya Gonzales, Beth Bartley, Khadija Emma Neumann)
A radio journalist forges an unexpected connection with his nephew, whose father is suffering from poor mental health.
Dune
(Country: US, Canada; Year: 2021; Director: Denis Villeneuve; Writer: Jon Spaihts, Denis Villeneuve, Eric Roth, based on the novel by Frank Herbert; Stars: Rebecca Ferguson, David Dastmalchian, Jason Momoa, Zendaya, Timothée Chalamet, Josh Brolin, Oscar Isaac, Dave Bautista, Javier Bardem, Stellan Skarsgård, Charlotte Rampling, Stephen McKinley Henderson, Sharon Duncan-Brewster, Chen Chang, Michael Nardone)
A young man must survive on the most dangerous planet in the universe to ensure the future of his family and his people.
The French Dispatch
(Country: Germany, US; Year: 2021; Director: Wes Anderson; Writer: Wes Anderson, Jason Schwartzman, Roman Coppola, Hugh Guinness; Stars: Timothée Chalamet, Elisabeth Moss, Frances McDormand, Saoirse Ronan, Léa Seydoux, Tilda Swinton, Edward Norton, Owen Wilson, Adrien Brody, Benicio Del Toro, Christoph Waltz, Willem Dafoe, Bill Murray)
A love letter to journalists set in an outpost of an American newspaper in a fictional 20th Century French city that brings to life a collection of stories published in the French Dispatch magazine.
North American premiere
Jane By Charlotte (Jane par Charlotte)
(Country: France; Year: 2021; Director: Charlotte Gainsbourg; Stars: Jane Birkin, Charlotte Gainsbourg)
The director's portrait of her mother.
North American premiere
The Lost Daughter
(Country: US, Greece; Year: 2021; Director: Maggie Gyllenhaal; Writer: Maggie Gyllenhaal, based on the novel by Elena Ferrante; Stars: Olivia Colman, Dakota Johnson, Peter Sarsgaard, Jessie Buckley, Paul Mescal, Oliver Jackson-Cohen, Ed Harris, Dagmara Dominczyk, Panos Koronis, Jack Farthing, Alba Rohrwacher, Ellie James, Abe Cohen, Vassilis Koukalani, Nikos Poursanidis)
A holidaying professor finds an encounter with another family triggers memories of motherhood from her past
Marx Can Wait (Marx Puo Aspettare)
(Country: Italy; Year: 2021; Director: Marco Bellocchio; Writer: Marco Bellocchio; Stars: Marco Bellocchio)
Camillo died in 1968. Almost 50 years later, Marco gathers his whole family for a lunch. With his family he wonders about Camillo, his twin, and life.
North American premiere
Red Rocket
(Country: US; Year: 2021; Director: Sean Baker; Writer: Sean Baker, Chris Bergoch; Stars: Simon Rex, Suzanna Son, Bree Elrod, Ethan Darbone)
Finding himself down and out in Los Angeles, ex porn star Mikey Saber decides to crawl back to his hometown of Texas City, Texas, where his estranged wife and mother-in-law are living. Just as this dysfunctional family seems to be making things work, Mikey meets a young woman working the cash register at a local doughnut shop. He falls right back into his old habits.
The Souvenir
(Country: UK; Year: 2019; Director: Joanna Hogg; Writer: Joanna Hogg; Stars: Honor Swinton Byrne, Tom Burke, Tilda Swinton, Richard Ayoade, Ariane Labed, Jack McMullen)
A quiet film student begins finding her voice as an artist while navigating a turbulent courtship with a charismatic but untrustworthy man.