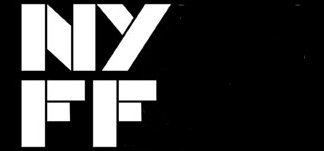 View other New York Film Festival Films by strand: Main Slate, Projections, Retrospective, Revivals, Spotlight On Documentary
Border
(Country: Sweden, Denmark; Year: 2018; Director: Ali Abbasi; Writer: John Ajvide Lindqvist, Abbasi, Isabella Eklöf, based on a story by John Ajvide Lindqvist; Stars: Eva Melander, Eero Milonoff, Viktor Åkerblom, Jörgen Thorsson)
When a border guard with a sixth sense for identifying smugglers encounters the first person she cannot prove is guilty, their relationship forces her to confront terrifying revelations about herself and humankind.
The Four Horseman of the Apocalypse
(Country: US; Year: 1921; Director: Rex Ingram; Writer: Vicente Blasco Ibáñez, June Mathis; Stars: Pomeroy Cannon, Josef Swickard, Bridgetta Clark, Rudolph Valentino, Virginia Warwick, Alan Hale, Mabel Van Buren, Stuart Holmes, John St. Polis, Alice Terry, Mark Fenton, Derek Ghent, Nigel De Brulier, Bowditch M. Turner, Edward Connelly)
Tale of an Argentine family fighting on two sides of the First World War.
The Other Side Of The Wind
(Country: US, France, Iran; Year: 2018; Director: Orson Welles; Writer: Oja Kodar, Orson Welles; Stars: John Huston, Robert Random, Peter Bogdanovich, Susan Strasberg, Oja Kodar, Joseph McBride, Lilli Palmer, Edmond O'Brien, Mercedes McCambridge, Cameron Mitchell, Paul Stewart, Peter Jason, Tonio Selwart, Alan Grossman, Geoffrey Land)
A film 50 years in the making, about an old-guard macho Hollywood director at the end of his tether.
They'll Love Me When I'm Dead
(Country: US; Year: 2018; Director: Morgan Neville; Stars: Orson Welles, Peter Bogdanovich, Frank Marshall, Oja Kodar, Beatrice Welles, Joseph McBride, Steve Ecclesine)
Documentary about Orson Welles unfinished film, The Other Side Of The Wind.
The Wild Pear Tree (Ahlat Agaci)
(Country: Turkey, Republic of Macedonia, France, Germany, Bosnia and Herzegovina, Bulgaria, Sweden; Year: 2018; Director: Nuri Bilge Ceylan; Writer: Ebru Ceylan, Nuri Bilge Ceylan; Stars: Serkan Keskin, Hazar Ergüçlü, Ahmet Rifat Sungar, Dogu Demirkol, Murat Cemcir, Ercüment Balakoglu, Tamer Levent, Öner Erkan, Bennu Yildirimlar, Kadir Çermik, Özay Fecht, Asena Keskinci, Kubilay Tunçer, Sencar Sagdic, Serkan Keskin)
Sinan is passionate about literature and has always wanted to be a writer. Returning to the village where he was born, he pours his heart and soul into scraping together the money he needs to be published, but his father's debts catch up with him...