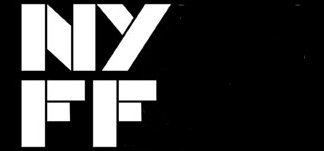 View other New York Film Festival Films by strand: Main Slate, Projections, Revivals, Special Events, Spotlight On Documentary
The American Friend
(Country: West Germany, France; Year: 1977; Director: Wim Wenders; Writer: Wim Wenders, based on the novel by Patricia Highsmith; Stars: Dennis Hopper, Bruno Ganz, Lisa Kreuzer, Gérard Blain, Nicholas Ray, Samuel Fuller, Peter Lilienthal, Daniel Schmid, Sandy Whitelaw, Jean Eustache, Lou Castel, Andreas Dedecke, David Blue, Stefan Lennert, Rudolf Schündler)
Ripley recommends a man who could be a hitman.
Before The Revolution
(Country: Italy; Year: 1964; Director: Bernardo Bertolucci; Writer: Bernardo Bertolucci, Gianni Amico; Stars: Adriana Asti, Francesco Barilli, Allen Midgette, Morando Morandini, Cristina Pariset, Cecrope Barilli, Evelina Alpi, Gianni Amico, Goliardo Padova, Guido Fanti, Enrico Salvatore, Amelia Bordi, Domenico Alpi, Iole Lunardi, Antonio Maghenzani)
A young man struggles to reconcile his militant views with his bourgeoise lifestyle.
Be Natural: The Untold Story Of Alice Guy-Blaché
(Country: US; Year: 2019; Director: Pamela B Green; Writer: Pamela B Green, Joan Simon; Stars: Alice Guy, Evan Rachel Wood, Jodie Foster, Andy Samberg, Geena Davis, Ben Kingsley, Lake Bell, Janeane Garofalo, Cheryl Hines, Diablo Cody, Julie Delpy, Peter Billingsley, Ava DuVernay, Patty Jenkins, Elsie Fisher)
Documentary about the first woman director, producer and director of a studio in the history of cinema.
The Ceremony
(Country: Japan; Year: 1971; Director: Nagisa Ôshima; Writer: Mamoru Sasaki, Tsutomu Tamura, Nagisa Ôshima; Stars: Kenzô Kawarasaki, Atsuko Kaku, Atsuo Nakamura, Kiyoshi Tsuchiya, Nobuko Otowa, Hôsei Komatsu, Rokkô Toura, Fumio Watanabe, Shizue Kawarazaki, Chisako Hara, Maki Takayama, Sue Mitobe, Ryuichi Tsubaki, Yumi Narushima, Yoshiaki Ota)
The saga of the Sakurada clan, whose decline plays out over the course of 25 years.
House By The River
(Country: US; Year: 1950; Director: Fritz Lang; Writer: Mel Dinelli, AP Herbert; Stars: Louis Hayward, Lee Bowman, Jane Wyatt, Dorothy Patrick, Ann Shoemaker, Jody Gilbert, Peter Brocco, Howland Chamberlain, Margaret Seddon, Sarah Padden, Kathleen Freeman, Will Wright, Leslie Kimmell, Effie Laird, Edgar Caldwell)
Period melodrama about a man who murders his servant.
Introduzione all'Oscuro
(Country: Austria, Argentina; Year: 2018; Director: Gastón Solnicki; Writer: Gastón Solnicki; Stars: Gastón Solnicki)
Cinematic tribute to Hans Hurch, the long-time director of Vienna Film Festival.
Manila In The Claws Of Light (Maynila: Sa mga kuko ng liwanag, The Nail Of Brightness)
(Country: Philippines; Year: 1975; Director: Lino Brocka; Writer: Edgardo Reyes, Clodualdo Del Mundo Jr; Stars: Hilda Koronel, Bembol Roco, Lou Salvador Jr., Joonee Gamboa, Pio III De Castro, Danilo Posadas, Joe Jardy, Spanky Manikan, Edipolo Erosido, Pancho Pelagio, Purita Yap, Josephine Gutierrez, Gina Zegui, Ronnie Magalong, Anna Marie Nicolas)
A country boy goes to the city in search of his lost love.
The Man I Love
(Country: US; Year: 1947; Director: Raoul Walsh; Writer: Catherine Turney, Jo Pagano, Catherine Turney, Maritta M. Wolff, W.R. Burnett; Stars: Ida Lupino, Robert Alda, Andrea King, Martha Vickers, Bruce Bennett, Alan Hale, Dolores Moran, John Ridgely, Don McGuire, Warren Douglas, Craig Stevens, Tony Romano, Janet Barrett, Patricia Barry, Florence Bates)
A lounge singer heads to LA to start a new life.
The Marriage Of Maria Braun (Die Ehe der Maria Braun)
(Country: West Germany; Year: 1978; Director: Rainer Werner Fassbinder; Writer: Rainer Werner Fassbinder; Stars: Hanna Schygulla, Klaus Lowitsch, Ivan Desny, Gisela Uhlen, Elisabeth Trissenaar, Gottfried John, Hark Bohm, George Byrd, Claus Holm, Gunter Lamprecht)
Mother India
(Country: India; Year: 1957; Director: Mehboob Khan; Writer: Wajahat Mirza, S. Ali Raza; Stars: Nargis, Sunil Dutt, Rajendra Kumar, Raaj Kumar, Kanhaiyalal Chaturvedi, Jilloo Maa, Kumkum, Chanchal, Sheela Naik, Mukri, Siddiqui, Ram Shastri, Fakir Mohammad, Geeta, Hameeda)
A poor villager is caught in the struggles of post-colonialism.
My Dinner with Andre
(Country: US; Year: 1981; Director: Louis Malle; Writer: Wallace Shawn, Andre Gregory; Stars: Andre Gregory, Wallace Shawn, Jean Lenauer, Roy Butler, Andre Gregory, Wallace Shawn, Jean Lenauer, Roy Butler)
An encounter between two writers - who play themselves.
Play Misty For Me
(Country: US; Year: 1971; Director: Clint Eastwood; Writer: Jo Heims, Dean Riesner, Jo Heims; Stars: Clint Eastwood, Jessica Walter, Donna Mills, John Larch, Jack Ging, Irene Hervey, James McEachin, Clarice Taylor, Don Siegel, Duke Everts, George Fargo, Mervin W. Frates, Tim Frawley, Otis Kadani, Britt Lind)
A DJ is stalked by an obsessed fan.
Searching For Ingmar Bergman (À la recherche d'Ingmar Bergman)
(Country: Germany, France; Year: 2018; Director: Margarethe von Trotta)
Director Margarethe von Trotta, extremely appreciated by Ingmar Bergman, follows the filmmaker's footsteps as well as her own past and questions the new generation about the place left by the Swedish master.
Slow Motion (Sauve Qui Peut (La Vie), Every Man For Himself)
(Country: France, Austria, Germany, Switzerland; Year: 1980; Director: Jean-Luc Godard; Writer: Anne-Marie Miéville, Jean-Claude Carrière; Stars: Isabelle Huppert, Jacques Dutronc, Nathalie Baye, Cécile Tanner, Paule Muret, Catherine Freiburghaus)
Three people struggle to find direction in a film that probes the reliability of perception.
A Touch Of Zen
(Country: Hong Kong; Year: 1971; Director: King Hu; Writer: King Hu, Sung-Ling Pu; Stars: Feng Hsu, Chun Shih, Ying Bai)
A woman on the run from corrupt government officials is joined in her endeavors by an unambitious painter and skilled Buddhist monks.
Time Without Pity
(Country: UK; Year: 1957; Director: Joseph Losey; Writer: Ben Barzman, Emlyn Williams; Stars: Michael Redgrave, Ann Todd, Leo McKern, Paul Daneman, Peter Cushing, Alec McCowen, Renee Houston, Lois Maxwell, Richard Wordsworth, George Devine, Joan Plowright, Ernest Clark, Peter Copley, Hugh Moxey, Dickie Henderson)
A recovering alcoholic has 24 hours to prove his son is innocent.