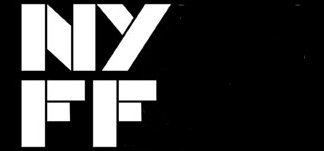 View other New York Film Festival Films by strand: Galas, Main Slate
Ben-Hur
(Country: USA; Year: 1959; Director: William Wyler; Writer: Lew Wallace, Karl Tunberg, Maxwell Anderson, Christopher Fry, Gore Vidal; Stars: Charlton Heston, Jack Hawkins, Haya Harareet, Stephen Boyd, Hugh Griffith, Martha Scott, Cathy O'Donnell, Sam Jaffe, Finlay Currie, Frank Thring)
Swords and sandals epic.
The Gold Rush
(Year: 1925; Director: Charles Chaplin; Writer: Charles Chaplin; Stars: Charles Chaplin, Mack Swain, Tom Murray, Henry Bergman, Malcolm Waite, Georgia Hale, Jack Adams, Frank Aderias, Leona Aderias, Lillian Adrian, Sam Allen, Claude Anderson, Harry Arras, Albert Austin, Marta Belfort)
Invasión
(Year: 1969; Director: Hugo Santiago; Writer: Jorge Luis Borges, Adolfo Bioy Casares, Hugo Santiago; Stars: Olga Zubarry, Lautaro Murúa, Juan Carlos Paz, Martín Adjemián, Daniel Fernández, Roberto Villanueva, Lito Cruz, Jorge Cano, Ricardo Ormellos, Leal Rey, Horacio Nicolai, Juan Carlos Galván, Aldo Mayo, Hedy Krilla, Claudia Sánchez)
A group of men try to resist a mysterious invasion.
We Can't Go Home Again
(Country: USA; Year: 1976; Director: Nicholas Ray; Writer: Nicholas Ray, Susan Schwartz; Stars: Nicholas Ray, Tom Farrell, Leslie Levinson, Richie Bock)
A companion piece to Don't Expect Too Much, We Can't Go Home Again is an experimental vision of disillusioned American youth in the Seventies.
You Are Not I
(Country: United States of America; Year: 1981; Director: Sara Driver; Writer: Sara Driver, Jim Jarmusch, based on the story by Paul Bowles; Stars: Suzanne Fletcher, Evelyn Smith, Luc Sante)
The director's long-lost debut, described by Cahiers du Cinéma as one of the best made movies of the 1980s.