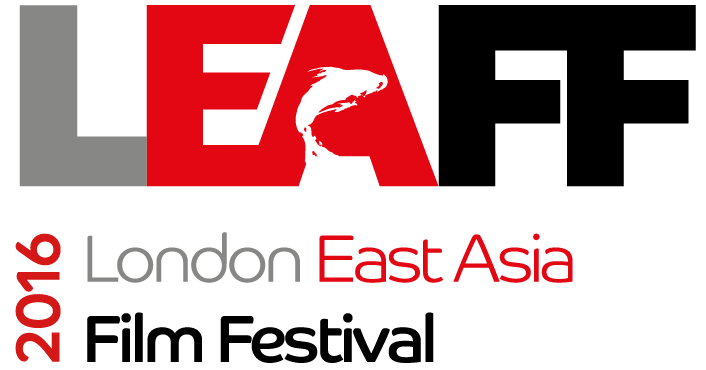 View other London East Asia Film Festival Films by strand: Competition, Festival Focus, Hong Kong Now and Then, Retrospective: Japanese Cinema, Stories Of Women
Anarchist From Colony (Park Yeol)
(Country: South Korea; Year: 2017; Director: Lee Joon-ik; Writer: Seong-gu Hwang; Stars: Je-hoon Lee, Soo-Jang Baek, Hee-seo Choi, Moon Choi, Kwon Yool)
A dramatisation of the life of anarchist and Korean independence activist Park Yeol.
Battleship Island
(Country: South Korea; Year: 2017; Director: Ryoo Seung-wan; Stars: Jung-min Hwang, Su-an Kim, Jung-hyun Lee, Ji-seob So, Joong-ki Song)
During the Japanese colonial era, roughly 400 Korean people, who were forced onto Battleship Island to mine for coal, attempt to escape.
Bhoy Intsik
(Country: Philppines; Year: 2017; Director: Joel Lamangan; Writer: Ronald Carballo; Stars: RS Francisco, Ronwaldo Martin, Jeric Raval)
Two small-time felons with disparate personas cross paths: One's a principled tough guy; the other is a scheming, street-smart teenager.
The Fortress
(Country: UK, South Korea; Year: 2017; Director: Hwang Dong-hyuk; Stars: Byung-hun Lee, Yun-seok Kim, Soo Go, Woo-jin Jo)
In 1636, the Qing dynasty attacks Joseon. King Injo and his retainers, including Choi Myung-kil and Kim Sang-hun, hide in the mountain fortress city of Namhansanseong.
Opening gala
Have A Nice Day (Hao ji le)
(Country: China; Year: 2017; Director: Liu Jian)
A bag containing a million yuan draws several people from diverse backgrounds with different personal motives into a bloody conflict.
Love Off The Cuff (Chun Jiao Jiu Zhi Ming)
(Country: China, Hong Kong; Year: 2017; Director: Ho-cheung Pang; Writer: Yee-sum Luk, Ho-cheung Pang; Stars: Shawn Yue, Miriam Chin Wah Yeung, Kai Man Tin)
A couple who have been together for several years try to decide if they should stay together.
One Day
(Country: Thailand; Year: 2016; Director: Banjong Pisanthanakun; Writer: Chantavit Dhanasevi, Nontra Kumwong; Stars: Chantavit Dhanasevi, Nittha Jirayungyurn, Theerapat Sajakul, Prim Bulakul)
A suicidal woman loses her memory and her co-worker tells her that they are in love.
Outrage Coda
(Country: Japan; Year: 2017; Director: Takeshi Kitano; Writer: Takeshi Kitano; Stars: Takeshi Kitano, Toshiyuki Nishida, Tatsuo Nadaka, Ken Mitsuishi, Hakuryû, Ikuji Nakamura, Sansei Shiomi, Yutaka Matsushige, Hiroyuki Ikeuchi, Nao Ohmori, Ren Ôsugi, Pierre Taki, Ittoku Kishibe, Yoshiyuki Yamaguchi, Taizô Harada)
Third and final part of the Yakuza saga.
Closing gala
Reset (Fatal Countdown: Reset)
(Country: China; Year: 2017; Director: Hong-Seung Yoon; Stars: Mi Yang, Wallace Huo, Shih-Chieh King)
When her son is kidnapped, the inventor of a time machine teams up with multiple versions of her future self to rescue him.
V.I.P.
(Country: South Korea; Year: 2017; Director: Park Hoon-jung; Writer: Park Hoon-jung; Stars: Dong-gun Jang, Myung-min Kim, Jong-Suk Lee)
The son of a high-ranking North Korean official is suspected of committing serial murders around the world. To stop the killer, South Korea, North Korea and Interpol chase after him.
Walking Past The Future
(Country: China; Year: 2017; Director: Ruijun Li)
A young woman born to Gansu parents in Shenzhen and unable to connect with those around her seeks to give her family a better life.