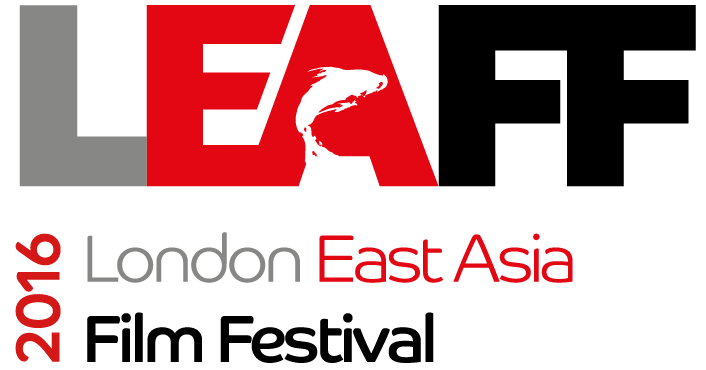 View other London East Asia Film Festival Films by strand: Festival Focus, Hong Kong Now and Then, Official Selection, Retrospective: Japanese Cinema, Stories Of Women
Blank 13
(Country: Japan; Year: 2017; Director: Takumi Saitô; Writer: Kôji Hashimoto, Mitsutoshi Saijô; Stars: Cookie, Yoshikazu Ebisu, Lily Franky, Seiji Fukushi, Kana Hosoda, Sairi Itô, Hiroshi Kanbe, Nobuaki Kaneko, Misuzu Kanno, Yôta Kawase, Ryô Kitafuji, Mai Kozuki, Mayu Matsuoka, Hikaru Miracle, Tetsuya Morita)
After his father dies, a son discovers there was more to him than anyone thought.
Dancing With Jikji
(Country: South Korea; Year: 2017; Director: Woo Kwang-hoon, David Redman)
While travelling to the French National Library to see Jikji, the world's oldest movable metal type book printed in Korea, a Canadian, David Redman discovers that no one knows anything about the book printed in Korea in 1377.
I'll Just Live In Bando
(Country: South Korea; Year: 2017; Director: Yongsun Lee; Writer: Yongsun Lee; Stars: Chae In Choi, Sung Woo Kang, Ye Sol Kang)
JunKoo Oh struggles between following his dreams of becoming an actor and focusing on his teaching career to support his family.
Loser's Adventure
(Country: South Korea; Year: 2017; Director: Ko Bong-soo)
Daepoong High's wrestling team is in danger of disbanding due to lack of players. The coach tries to persuade the principal to help so that his two players can compete in tournaments.
The Mimic (Jang-san-beom)
(Country: South Korea; Year: 2017; Director: Huh Jung; Writer: Huh Jung; Stars: Jin Heo, Jun Hyeok Lee, Hyuk-kwon Park, Shin Rin-Ah, Jang-ah Yum)
A family encounter the Jangsan Tiger, who mimics human voices to lure them close.
The Receptionist
(Country: UK, Taiwan; Year: 2016; Director: Jenny Lu; Writer: Jenny Lu, Yi-Wen Yeh; Stars: Josh Whitehouse, Lorraine Stanley, Teresa Daley, Tebraiz Shahzad, Nicola Wright, Daniel York, Eric Colvin, Shiang-chyi Chen, Joseph Tremain, Sophie Gopsill, Tom Bonington, Klemens Koehring, Grant Murphy, Shuang Teng, Aidan Creegan)
Story of a woman working as a receptionist in an illegal massage parlour.
Shuttle Life
(Country: Malaysia; Year: 2017; Director: Tan Seng Kiat)
A poor family struggles to cope with tragedy and mental illness in a fractured society.
Soul Mate
(Country: China; Year: 2016; Director: Derek Tsang; Writer: Wing-Sum Lam and Yuan Li , based on the book by Anni Baobei; Stars: Dongyu Zhou, Sichun Ma, Toby Lee)
Two women who have been close friends since adolescence must cope with the changes that maturity brings
A Special Lady
(Country: South Korea; Year: 2017; Director: Lee An-kyu)
A film.
The Way Station (Dao Cua Dan Ngu Cu)
(Country: Vietnam; Year: 2017; Director: Ahn Hong; Writer: Do Phuoc Tien; Stars: Hoang Phuc Nguyen, Ngoc Hiep Nguyen, Hong Phuoc Pham, Ngoc Thanh Tam, Nhan Phuc Vinh)
Romantic passions unfold be the sea.
Who Killed Cock Robin? (Mu Ji Zhe)
(Country: Taiwan; Year: 2017; Director: Wei-hao Cheng; Writer: Yen-Chi Chen, Yu Shan Chen; Stars: Wei-Ning Hsu, Kaiser Chuang, Chia-Yen Ko, Christopher Ming-Shun Lee, Mason Lee, Ian Chen)
An ambitious journalist eagerly pursues a long-forgotten accident. When the sole survivor of the accident suddenly disappears, he realises that nothing is what it seems, and the unimaginable dark truth will haunt him for the rest of his life.