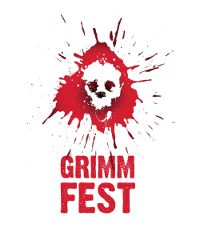 View other Grimmfest Films by strand: Main Slate, Shorts
Devil's Mile
(Country: US; Year: 2014; Director: Joseph O'Brien; Stars: David Hayter, Maria del Mar)
Kidnappers escorting two kidnapped girls to their mysterious employer run into something terrifying in the woods along the way.
House At The End Of Time
(Country: Venezuela; Year: 2013; Director: Alejandro Hidalgo; Stars: Ruddy Rodriguez, Rosmel Bustamante, Adriana Calzadilla, Gonzalo Cubero. Guillermo Garcia)
A woman released from a lengthy prison term for killing her family returns to the scene of the crime to reckon with the curse that could spell a wider doom.
Julia
(Country: US; Year: 2014; Director: Matthew A Brown; Stars: Ashley C. Williams, Jack Noseworthy, Tahyna Tozzi-MacManus, Brad Koed, Joel de la Fuente)
A victim of gang rape undergoes restorative surgery which gives her the power to undertake a terrible vengeance.
The Last Survivors (The Well)
(Country: US; Year: 2014; Director: Thomas S. Hammock; Stars: Haley Lu Richardson, Booboo Stewart, Michael Welch, Jon Gries, Max Charles)
A teenage girl fights to protect the last working well in a valley stricken by drought.
LFO
(Country: Sweden, Denmark; Year: 2013; Director: Antonio Tublén; Stars: Patrik Karlson, Izabella Jo Tschig, Per Löfberg)
An unhappy sound technician discovers a frequency that lets him control other people's minds.
Open Grave
(Country: US; Year: 2013; Director: Gonzalo López-Gallego; Stars: Sharlto Copley, Thomas Kretschmann, Josie Ho, Joseph Morgan)
An amnesiac man wakes up in a pit full of dead bodies and tries to work out if the killer is one of his apparent rescuers or himself.
The Reconstruction Of William Zero
(Country: US; Year: 2014; Director: Dan Bush; Stars: Conal Byrne, Amy Seimetz)
A geneticist awakens after an accident with amnesia. As his twin brother offer to fill in the gaps, he begins to develop a terrible suspicion.
Sororal
(Country: Australia; Year: 2014; Director: Sam Barrett; Stars: Amanda Woodhams Austin Castiglione)
A young woman tormented by violent visions is approached by a detective who tells her she is seeing real murders.
Truth Or Dare
(Country: US; Year: 2013; Director: Jessica Cameron; Stars: Jessica Cameron, Ryan Kiser, Heather Dorff, Shelby Stehlin, Devanny Pinn)
Internet film hoaxers fall foul of a crazed fan determined to make them play a deadly game of truth or dare for real.