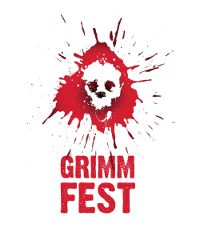 Attack Of The Werewolves (Lobos De Arga, Wolves Of Arga, Game Of Werewolves)
(Country: Spain; Year: 2012; Director: Juan Martínez Moreno; Writer: Juan Martínez Moreno; Stars: Gorka Otxoa, Carlos Areces, Secun de la Rosa, Mabel Rivera, Manuel Manquiña, Luis Zahera, Coté Soter, Marcos Ruiz, Ramses)
A writer returns to his Galician village expecting to receive an award, but the villagers have very different plans for him.
American Mary
(Country: US, Canada; Year: 2012; Director: Jen Soska, Sylvia Soska; Writer: Jen Soska, Sylvia Soska; Stars: Katharine Isabelle, Julia Maxwell, Antonio Cupo, Connor Stanhope, Paul Anthony, Sierra Pitkin, Paula Lindberg, John Emmet Tracy, Rikki Gagne, Jen Soska, David Lovgren, Twan Holliday, Sylvia Soska, Nelson Wong, Sean Amsing)
A disenfranchised medical student goes AWOL into the lucrative underworld of unnecessary surgery.
Basket Case
(Country: US; Year: 1982; Director: Frank Henenlotter; Writer: Frank Henenlotter; Stars: Kevin Van Henteryck, Terri Susan Smith, Beverly Bonner, Robert Vogel, Diana Browne, Lloyd Pace, Bill Freeman, Joe Clarke, Ruth Neuman, Richard Pierce, Sean McCabe, Dorothy Strongin, Ilze Balodis, Kerry Buff, Tom Robinson, Chris Babson, Maria T Newland)
Cult horror à la basket.
Before Dawn
(Year: 2012; Director: Dominic Brunt; Stars: Dominic Brunt, Joanne Mitchell, Eileen O'Brien, Nicky Evans)
Travelling to a remote cottage in an attempt to patch up their relationship, a troubled couple could have done without a zombie apocalypse.
Below Zero
(Country: Canada; Year: 2011; Director: Justin Thomas Ostensen; Stars: Edward Furlong, Michael Berryman, Kristin Booth)
A struggling writer resorts to desperate measures, having himself locked in a meat locker in the middle of nowhere for a week. Things do not go well.
The Cleaner
(Country: UK; Year: 2012; Director: Ben Edmonton, Sam Twyman; Stars: Sam Twyman, Patricia Pendleton)
A sexual degenerate goes looking for love with a dominatrix.
Cockneys Vs Zombies
(Country: UK; Year: 2011; Director: Matthias Hoene; Writer: James Moran, Lucas Roche; Stars: Michelle Ryan, Georgia King, Alan Ford, Lee Asquith-Coe, Harry Treadaway, Honor Blackman, Richard Briers, Rasmus Hardiker, Dudley Sutton, Dominic Burns, Tony Gardner, Tony Selby, Jack Doolan, Ashley Bashy Thomas, Lee Nicholas Harris)
Bank robbers fight their way out of zombie-infested London.
Comedown
(Country: UK; Year: 2012; Director: Menhaj Huda; Stars: Jessica Barden, Adam Deacon, Sophie Stuckey)
Terror waits in an abandoned tower block for a group of teenagers who just want to get wasted and install an aeriel for their pirate radio station.
Crawl
(Country: Australia; Year: 2011; Director: Paul China; Writer: Paul China; Stars: George Shevtsov, Georgina Haig, Paul Holmes, Andy Barclay, Lynda Stoner)
When a garage owner hires a mysterious hitman to dispose of his business rival, things go from bad to worse.
Crawlspace
(Country: Australia; Year: 2012; Director: Justin Dix; Stars: Amber Clayton, David Whiteley, Nicholas Bell, Peta Sergeant)
A special forces unit is sent in to shut down a secret underground military base, but there's something nasty waiting in the dark.
Cursed Bastards (Malditos Sean)
(Country: Argentina; Year: 2011; Director: Fabian Forte, Demian Rugna; Stars: Victoria Almeida, Paula Bouquet Roldan, Victor Cura)
A series of sinister stories about those foolish enough to cross a spiritual healer.
The Devil Rides Out (The Devil's Bride)
(Country: UK; Year: 1968; Director: Terence Fisher; Writer: Richard Matheson (based on the book by Dennis Wheatley); Stars: Christopher Lee, Charles Gray, Nike Arrighi, Leon Greene, Patrick Mower, Gwen Ffrangcon Davies, Sarah Lawson, Paul Eddington, Rosalyn Landor),
Trailer
When two friends discover a third has become caught up in a Satanist cult, the race is on to save his soul and that of a beautiful stranger.
Devoured
(Country: US; Year: 2012; Director: Greg Oliver; Stars: Marta Milans, Kara Jackson, Bruno Gunn, Tyler Hollinger)
A young woman working in a restaurant to try and fund an operation for her son starts to have disturbing visions.
The Eschatrilogy
(Country: UK; Year: 2012; Director: Damien Morter; Stars: Stuart Wolfenden, Damien Morter, Sarah Jane Honeywell, Clay Whitter)
In a post-apocalyptic world where the undead walk, a stranger is writing the history of the fall of civilisation.
Gallowwalker
(Country: UK/US; Year: 2012; Director: Andrew Goth; Stars: Wesley Snipes, Riley Smith, Tanit Phoenix, Patrick Bergin, Kevin Howarth)
A mysterious gunslinger is hunted by the undead corpses of those he has slain.
Grabbers
(Country: Ireland, UK; Year: 2012; Director: Jon Wright; Writer: Kevin Lehane; Stars: Richard Coyle, Ruth Bradley, Russell Tovey, Lalor Roddy, David Pearse, Bronagh Gallagher, Pascal Scott, Clelia Murphy, Louis Dempsey, Micheál O'Gruagain, Ned Dennehy, Stuart Graham, Killian Coyle, Michael Hough, Jonathan Ryan),
Official Site
A small island community is terrorised by monsters from the sea.
Hate Crime
(Country: US; Year: 2012; Director: James Cullen Bressack; Stars: Maggie Wagner, Jody Barton, Greg DePetro, Tim Moran, Debbie Diesel)
Meth-head neo-Nazis invade a Jewish family's home during their young son's birthday party.
Him Indoors
(Country: UK; Year: 2012; Director: Paul Davis; Stars: Reece Sheersmith, Pollyanna McIntosh)
An agoraphobic serial killer arranges for his victims to come to his house, but things go awry when one gets the date wrong.
Nightbreed: The Cabal Cut
(Year: 2012; Director: Russell Cherrington; Writer: Clive Barker; Stars: Craig Sheffer, Anne Bobby, Doug Bradley, Simon Bamford, Oliver Parker, Nick Vince, Hugh Ross, David Cronenberg)
Restored version of Clive Barker's controversial 1990 film.
The Other Side
(Country: UK; Year: 2012; Director: Alex Santoro, Oli Santoro; Stars: Nick Moran, Amelia Warner, Jennie Jacques)
A babysitter makes her way to a remote farm, with a sinister pursuer.
The Raven
(Country: UK; Year: 2012; Director: Jenny Longworth; Stars: Jenny Longworth, Joe Stacey)
An abused woman finds inspiration in Edgar Allen Poe's famous poem.
Rites Of Spring
(Country: US; Year: 2011; Director: Padraig Reynolds; Stars: Rachel Adams, Ben Geringer, Paul Nolan, The Stranger, The Creature)
A group of criminals planning a kidnap inadvertently discover the terrifying secret behind annual disappearances of young women.
Some Guy Who Kills People
(Country: US; Year: 2011; Director: Jack Perez; Writer: Ryan A Levin; Stars: Kevin Corrigan, Karen Black, Barry Bostwick, Lucy Davis)
Released from an asylum, a young man struggles to rebuild his life, but he's still threatened by the high school bullies who caused his breakdown. It's time to make them pay.
Sinister
(Country: US; Year: 2012; Director: Scott Derrickson; Writer: C Robert Cargill, Scott Derrickson; Stars: Ethan Hawke, Vincent D'Onofrio, James Ransone, Clare Foley, Fred Dalton Thompson, Michael Hall D'Addario, Juliet Rylance, Danielle Kotch, Nicholas King, Victoria Leigh, Cameron Ocasio, Blake Mizrahi, Rachel Konstantin, Ethan Haberfield)
A ghost story and found footage meet a hackneyed true-crime novelist.
Stitches
(Country: Ireland; Year: 2012; Director: Conor McMahon; Writer: Conor McMahon, David O'Brien; Stars: Ross Noble, Tommy Knight, Gemma-Leah Devereux, John McDonnell, Lorna Dempsey, Eoghan McQuinn, Callum Maloney, Laila Stack, Harry Behan)
A clown comes back from the dead to wreak vengeance on those responsible for his death.
Sunday Best
(Country: UK; Year: 2011; Director: Clive Tonge; Stars: Andrew Squires, Bill Fellows, Valerie Shields)
A serial killer looking for somewhere to clean himself up stops at the wrong house.
Twisted
(Country: Singapore; Year: 2012; Director: Chai Yee Wai; Stars: Mark Lee, Zhu Mi Mi, Alvin Wong)
Six people's lives intertwine in unexpected ways as they find themselves in danger.
Wake Up And Die (Wake Up & Die)
(Country: Columbia; Year: 2011; Director: Miguel Urrutia; Stars: Andrea Montenegro, Luis Fernando Bohorquez)
A young woman wakes up in bed with a stranger and grows increasingly disturbed as she tries to remember how she got there.
Welcome To Leathermill
(Country: UK; Year: 2012; Director: Russell England; Stars: Adam Leese, Bill Fellows, Patricia Leach)
When a stranger causes a car accident, villagers decide to punish him in the traditional way.
Wrong House
(Country: US; Year: 2012; Director: Eric Hurt; Stars: Marc Singer, Art LaFleur, Hayley DuMond)
Two troubled families fall out at a property viewing but find themselves in much deeper trouble when they encounter a girl whose tongue has been cut out.
Yellow
(Country: UK; Year: 2012; Director: Ryan Haysom; Writer: Ryan Hansom, Jon Britt; Stars: Stephen M. Gilbert, Hester Arden, Rocco Menzel),
Official Site
,
Trailer
A serial killer makes taunting phone calls.
Zombies, Run!
(Country: France; Year: 2012; Director: Emily Tibbatts; Stars: Renelle Wagret, Kamel Zidouri)
Two workmates find themselves trapped in their office with flesh-eating workmates at the dawn of a zombie Apocalypse.