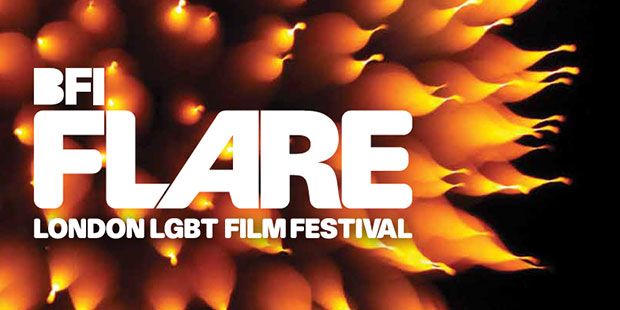 View other Flare Films by strand: Bodies, Minds
The Blond One
(Country: Argentina; Year: 2018; Director: Marco Berger; Writer: Marco Berger; Stars: Gaston Re, Alfonso Baron, Malena Irusta)
When the reserved Gabo moves in with self-assured ladies' man Juan, the two are initially hesitant in getting to know each other. But as the bond between them slowly grows, so do the lingering glances and fleeting touches. As time passes, it becomes clear they are powerless to stop the inevitable.
Carmen And Lola
(Country: Spain; Year: 2018; Director: Arantxa Echevarria; Writer: Arantxa Echevarria; Stars: Moreno Borja, Rafaela León, Zaira Morales, Rosy Rodriguez, Carolina Yuste, Moreno Borja, Rafaela León, Zaira Morales, Rosy Rodriguez, Carolina Yuste)
Consequences
(Country: Slovenia; Year: 2018; Director: Darko Stante; Writer: Darko Stante; Stars: Matej Zemljic, Timon Sturbej, Gasper Markun, Lovro Zafred, Lea Cok, Rosana Hribar, Dejan Spasic, Blaz Setnikar, Iztok Drabik Jug, Matjaz Pikalo, Igor Matijevic, Maja Sever, Jette Ostan Vejrup, Urban Kuntaric, Dominik Vodopivec)
A teenager is forced to choose between a charismatic young man he meets in a detention centre and his own sense of moral integrity.
Friend (Rafiki)
(Country: Kenya, South Africa; Year: 2018; Director: Wanuri Kahiu; Writer: Jenna Cato Bass, Wanuri Kahiu; Stars: Patricia Amira, Muthoni Gathecha, Jimmy Gathu, Nice Githinji, Charlie Karumi, Patricia Kihoro)
When they fall in love, two girls from rival families must choose between being together and being safe.
From Zero To I Love You
(Country: US; Year: 2019; Director: Doug Spearman; Writer: Doug Spearman; Stars: Darryl Stephens, Scott Bailey, Keili Lefkovitz)
When Peter bumps into handsome businessman Jack in a gay bar, they begin a passionate relationship, in spite of Jack being married. Peter keeps ending up with married men and realises that if his life is ever going to get better, something needs to change.
The Heiresses (Las Herederas)
(Country: Paraguay, Uruguay, Germany, Brazil, Norway; Year: 2018; Director: Marcelo Martinessi; Writer: Marcelo Martinessi; Stars: Ana Brun, Margarita Irún, Ana Ivanova, Nilda Gonzalez, María Martins)
When Chiquita is sent to prison for debt, her introverted girlfriend Chela is left to her own devices. Chela offers rich women a taxi service in her old car. As she explores the outside world she also starts to focus on her own desires.
Men Of Hard Skin
(Country: Argentina; Year: 2019; Director: José Celestino Campusano; Writer: José Celestino Campusano; Stars: Javier Wall, Germán Tarantino, Claudio Medina)
A young man who has been abused by a priest for years embarks on a secret affair with one of the male workers on his father's property.
Papi Chulo
(Country: Ireland; Year: 2018; Director: John Butler; Writer: John Butler; Stars: Matt Bomer, Alejandro Patiño, Elena Campbell-Martinez, Wendi McLendon-Covey, Michael Shepperd, Tommie Earl Jenkins, Shaughn Buchholz, Tom Beyer, Irene White, Caitlin Kimball, Marisa Szczepan, Brandon Kyle Goodman, Blaine Swen, Martin Morales, Nick Bush)
A TV weatherman in an emotional crisis strikes up a platonic friendship with a married migrant worker.
Red Cow
(Country: Israel; Year: 2018; Director: Tsivia Barkai; Writer: Tsivia Barkai; Stars: Avigayil Koevary, Gal Toren, Moran Rosenblatt)
As her widowed father's religious zeal becomes more extreme, a young woman finds herself falling for the new girl in her small Jewish community.
Roman
(Country: Argentina; Year: 2018; Director: Majo Staffolani; Writer: Majo Staffolani; Stars: Carlo Argento, Gastón Cocchiarale, Gabriela Izcovich)
50-year-old Román is comfortably married with a wife and daughter. His life seems simple until a young male colleague of his daughter's appears on the scene and he falls head over heels for him - only to discover that young men often want more than one outlet for their desires.


Consequences and Sunburn
Socrates
(Country: Brazil; Year: 2018; Director: Alex Moratto; Writer: Thayná Mantesso, Alex Moratto; Stars: Christian Malheiros, Tales Ordakji)
After his mother's sudden death, 15-year-old Socrates must learn how to fend for himself in São Paulo. Landing a small construction job, he meets a troubled young man with whom he forms an unlikely connection. But as financial pressures mount, so do Socrates' burgeoning feelings.
Splinters
(Country: Canada; Year: 2018; Director: Thom Fitzgerald; Writer: Thom Fitzgerald; Stars: Sofia Banzhaf, Shelley Thompson, Callum Dunphy)
A confident lesbian who proudly came out in the years before she left home now faces unresolved feelings about her father, along with other family issues.
Sunburn
(Country: Portugal; Year: 2018; Director: Vicente Alves do Ó; Writer: Vicente Alves do Ó; Stars: Ricardo Pereira, Oceana Basílio, Nuno Pardal, Rafael Gomes, Ricardo Barbosa, Ricardo Pereira, Oceana Basílio, Nuno Pardal, Rafael Gomes, Ricardo Barbosa)
Set in a posh rental villa on a scorchingly hot summer day, four friends wait for a fifth.
Tell It To The Bees
(Country: UK; Year: 2018; Director: Annabel Jankel; Stars: Anna Paquin, Holliday Grainger, Gregor Selkirk)
When mill worker Lydia is abandoned by her philandering husband, she struggles to pay the rent and feed herself and son Charlie. Local doctor Jean is one of the few to help and a friendship develops that blossoms into a romance that will scandalise the town.
Tucked
(Country: UK; Year: 2018; Director: Jamie Patterson; Writer: Jamie Patterson; Stars: Derren Nesbitt, Jordan Stephens, April Pearson, Steve Oram, Lucy-Jane Quinlan)
A ageing drag queen who has just received a terminal cancer diagnosis discovers a new love for life when he befriends a younger queen who is just starting out.


Papi Chulo and Carmen And Lola
Two In The Bush: A Love Story
(Country: US; Year: 2018; Director: Laura Madalinski; Writer: Kelly Haas; Stars: Sarah Mitchell, Travis Delgado, Caitlin Aase)
A young bisexual woman discovers the joys of polyamory.
We The Animals
(Country: US; Year: 2018; Director: Jeremiah Zagar; Writer: Daniel Kitrosser, Jeremiah Zagar, based on the book by Justin Torres; Stars: Raúl Castillo, Sheila Vand, Evan Rosado, Isaiah Kristian, Josiah Santiago)
Manny, Joel and Jonah tear their way through childhood and push against the volatile love of their parents as Jonah embraces a world of imagination.