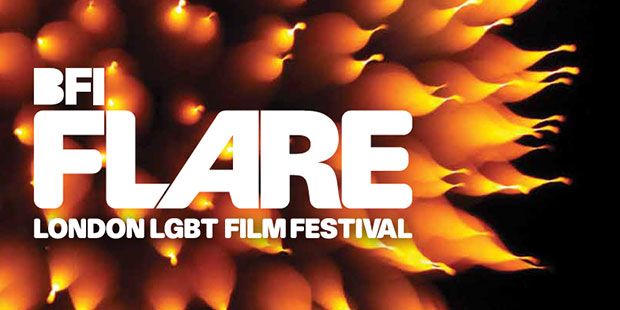 View other Flare Films by strand: Hearts, Minds
The Adventures Of Priscilla, Queen Of The Desert
(Country: Australia; Year: 1994; Director: Stephan Elliott; Writer: Stephan Elliott; Stars: Hugo Weaving, Guy Pearce, Terence Stamp, Rebel Penfold-Russell, John Casey, June Marie Bennett, Murray Davies, Frank Cornelius, Bob Boyce, Leighton Picken)
Groundbreaking cult classic about a transsexual on a cross-country trip to Alice Springs. Scheduled to celebrate the film before the stage version opens in the West End.
Giant Little Ones
(Country: Canada; Year: 2018; Director: Keith Behrman; Writer: Keith Behrman; Stars: Maria Bello, Kyle MacLachlan, Taylor Hickson, Kiana Madeira, Peter Outerbridge, Darren Mann, Niamh Wilson, Josh Wiggins, Olivia Scriven, Stephanie Moore, Cory Lee, Jeff Clarke, Evan Marsh, Carson MacCormac, Hailey Kittle)
Coming of age tale.
Girl
(Country: Belgium; Year: 2018; Director: Lukas Dhont; Writer: Lukas Dhont, Angelo Tijssens; Stars: Nele Hardiman, Victor Polster, Arieh Worthalter)
A teenage trans girl dreams of becoming a ballerina.
Greta
(Country: Brazil; Year: 2019; Director: Armando Praça; Stars: Marco Nanini, Denise Weinberg, Demick Lopes, Gretta Star)
An older, gay nurse takes one of his patients into his own home. His neighbour, an ailing transwoman, is part of this parallel society portrayed in this moving drama.
The Ground Beneath My Feet (Der Boden unter den Füssen)
(Country: Austria; Year: 2019; Director: Marie Kreutzer; Writer: Marie Kreutzer; Stars: Valerie Pachner, Pia Hierzegger, Mavie Hörbiger, Michelle Barthel, Marc Benjamin, Dominic Marcus Singer, Meo Wulf, Axel Sichrovsky, Bernd Birkhahn, Axel Wandtke, Martina Eitner-Acheampong, Susann Uplegger, Lilly Marie Tschörtner, Florian Reiners, Regina Fritsch)
A high-powered business consultant finds her life starting to unravel after her older sister, who has a mental illness, comes back into her life.
José
(Country: Guatemala, US; Year: 2018; Director: Li Cheng; Writer: Li Cheng, George F. Roberson; Stars: Enrique Salanic, Manolo Herrera, Ana Cecilia Mota, Jhakelyn Waleska Gonzalez Gonzalez, Esteban Lopez Ramirez, Cesar Lorenzo Yojcom Candido, Juan Andres Molina Cardona, Alba Irene Lemus, Carlos Humberto Fuentes Maldonado, Jennifer Cecilia Amoia Mota, Evelyn Celinda Bautista Torres, Jashua Belvino Argueta Mejia, Valeria Maribel Xutuc Reyes, Mytian Ticas, Rony Andres Saavedra)
A working class gay young man faces tough choices after he falls for a builder.
Knife + Heart (Un Couteau Dans Le Cour)
(Country: France, Mexico; Year: 2018; Director: Yann Gonzalez; Writer: Yann Gonzalez, Cristiano Mangione; Stars: Vanessa Paradis, Kate Moran, Nicolas Maury, Noé Hernández, Pierre Emö, Pierre Pirol, Thibault Servière, Naëlle Dariya, Salim Torki, Jeremy Flaum, Vanessa Paradis, Kate Moran, Nicolas Maury, Noé Hernández, Pierre Emö)
Paris, Summer 1979. Anne produces third-rate gay porn. After her editor and lover Lois leaves her, she tries to win her back by shooting her most ambitious film yet with her trusted, flaming sidekick Archibald... then one of her actors is brutally murdered.
Last Ferry
(Country: US; Year: 2018; Director: Jaki Bradley; Writer: Ramon Torres; Stars: Ramon Torres, Sheldon Best, Myles Clohessy)
A young lawyer disappointed by his first Fyre Island vacation witnesses a murder while in a semi-conscious state and wakes to find a handsome stranger looking after him - but all is not what it seems.
Leitis In Waiting
(Country: Tonga, US; Year: 2018; Director: Dean Hamer, Joe Wilson; Stars: Joey Joleen Mataele)
The story of Joey Mataele and the Tonga Leitis, an intrepid group of transgender women fighting a rising tide of religious fundamentalism and intolerance in their country.
Little Miss Westie
(Country: US; Year: 2018; Director: Dan Hunt, Joy E Reed)
Story of Ren, the first out transgirl to compete in the Little Miss Westie Pageant. Coaching her through the competition is her older brother Luca, who previously took part in the pageant when he lived as a girl.
Lizzie
(Country: US; Year: 2018; Director: Craig William Macneill; Writer: Bryce Kass; Stars: Chloë Sevigny, Kristen Stewart, Kim Dickens, Denis O'Hare, Fiona Shaw, Jeff Perry, Jamey Sheridan, Jay Huguley, Jeremy Sykes, Tara Ochs, Darin Cooper, Tom Thon, Zachary Kyle Musten, Jody Matzer, Thomas Mark Higgins)
Lays bare the legend of Lizzie Borden to reveal the much more complex, poignant and truly terrifying woman within — and her intimate bond with the family's young Irish housemaid, Bridget Sullivan.
Man Made
(Country: US; Year: 2018; Director: T Cooper; Writer: T Cooper, Alison Glock-Coope)
Tracking four pumped and proud bodybuilders at different stages in their transformation, this documentary unveils the supportive network of men preparing for the annual Trans FitCon
Night Comes On
(Country: US; Year: 2018; Director: Jordana Spiro; Writer: Angelica Nwandu, Jordana Spiro; Stars: Dominique Fishback, Tatum Marilyn Hall, Max Casella, Erin Darke, James McDaniel, Denisa Juhos, Victor Cruz, Antu Yacob, Juliet Brett, John B. McCann, James Ciccone, Vickie Warehime, Angel Bismark Curiel, Jeté Laurence, Lucia Ryan)
Angel LaMere is released from juvenile detention on the eve of her 18th birthday. Haunted by her past, she embarks on a journey with her 10-year-old sister that could destroy their future.
Nevrland
(Country: Austria; Year: 2019; Director: Gregor Schmidinger; Writer: Gregor Schmidinger)
This film centres on teenager Jakob, a shy boy who works at a pig processing plant by day and by night is a webcam obsessive.
No Box For Me. An Intersex Story (Ni d'Eve, ni d'Adam: une histoire intersexe)
(Country: France; Year: 2018; Director: Floriane Devigne)
A burgeoning movement aims to demystify intersex identities and stop the practice of forced surgical interventions.

Little Miss Westie and The Ground Beneath My Feet
Shelter: Farewell To Eden
(Country: Italy, France; Year: 2019; Director: Enrico Masi; Writer: Enrico Masi, Stefano Migliore; Stars: Pepsi, Catherine Wihtol de Wenden, Gabriel James Patiag)
Beginning life in the Philippines, in the minority Muslim population known as the Moro, Pepsi recounts her early experiences with the Islamic Liberation Front, before running away to hide her emerging gay identity, before eventually transitioning.
The Silk And The Flame
(Country: US, China; Director: Jordan Schiele; Writer: Jordan Schiele; Stars: Yao Xin, Muqin, Fuqin)
Yao is 40, single and on his way home for Lunar New Year. His paralysed father has taken a vow of silence and his mother is a deaf mute who lost her hearing as a child. They both want him to marry a nice local woman bt he has fallen for a foreign man.