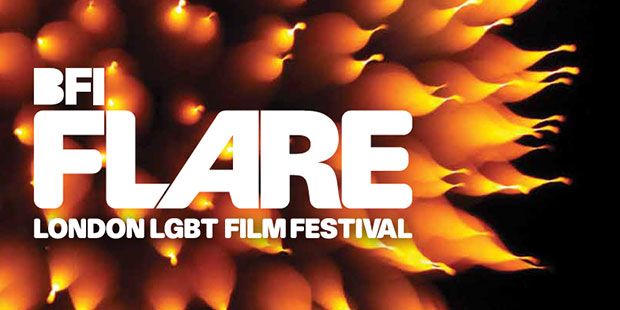 View other Flare Films by strand: Bodies, Galas, Hearts
Dear White People
(Year: 2014; Director: Justin Simien; Writer: Justin Simien)
Four black students attend an Ivy League college where a riot breaks out over an "African American" themed party thrown by white students. With tongue planted firmly in cheek, the film explores racial identity in postracial America while weaving a story about forging one's unique path in the world.
Dior And I (Dior et moi, My Dior)
(Country: US; Year: 2014; Director: Frédéric Tcheng; Stars: Raf Simons)
A look inside the House of Dior as Raf Simons prepares his collection.
Girlhood (Bande de filles)
(Country: France; Year: 2014; Director: Céline Sciamma; Writer: Céline Sciamma; Stars: Diabate Idrissa, Rabah Nait Oufella, Tatiana Rojo, Karidja Touré)
Oppressed by her family setting, dead-end school prospects and the boys law in the neighborhood, Marieme starts a new life after meeting a group of free-spirited girls.
In The Turn
(Country: Canada; Year: 2013; Director: Erica Tremblay)
A young trans girl finds friends and self confidence through roller derby.
The Last One: Unfolding The Aids Memorial Quilt
(Country: US; Year: 2014; Director: Nadine C Licostie)
A documentary about the famous quilt made as it tours the US.
Pride
(Country: UK; Year: 2014; Director: Matthew Warchus; Writer: Stephen Beresford; Stars: Bill Nighy, Dominic West, Imelda Staunton, Ben Schnetzer, George Mackay, Andrew Scott, Paddy Considine, Faye Marsay, Joseph Gilgun)
A group of LGBT rights activists is determined to help the residents of a Welsh village who are struggling because of the 1984 miners' strikes.
Regarding Susan Sontag
(Year: 2014; Director: Nancy Kates; Writer: Nancy Kates, John Haptas)
Hungry for life and gracefully outspoken throughout her career, Susan Sontag became one of the most important literary, political, and feminist icons of her generation. Kates' in depth documentary intimately tracks Sontag's seminal, life-changing moments through her own words, as read by Patricia Clarkson — from her early infatuation with books to her first experience in a gay bar; from her first marriage to her last lover.
The Royal Road
(Country: US; Year: 2015; Director: Jenni Olson; Writer: Jenni Olson, Jenni Olson; Stars: Tony Kushner, Jenni Olson)
Cinematic essay considering the history of California and the personal desires of the director.
Tab Hunter Confidential
(Country: US; Year: 2015; Director: Jeffrey Schwarz)
A documentary about the matinee idol and his carefully protected secret.
We Came To Sweat
(Country: US; Year: 2014; Director: Kate Kunath, Sascha Wortzel; Writer: Kate Kunath)
A documentary looking at efforts to preserve from redevelopment a club of massive importance to US black, gay, trans and disco history.