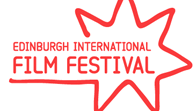 Lost and forgotten British Cinema 1967 - 1979. A selection of treasures from the archives.
View other Edinburgh International Film Festival Films by strand: Animation, Black Box, British Gala, Director's Showcase, Document, Gala, Night Moves, Rosebud, Shorts, Special Screenings, Under The Radar
The Boy Who Turned Yellow
(Country: UK; Year: 1972; Director: Michael Powell; Writer: Emeric Pressburger; Stars: Mark Dightam, Robert Eddison, Helen Weir)
A boy who loses his pet mouse on a school trip to the Tower of London unexpectedly turns bright yellow on the way home.
The Final Programme
(Country: UK; Year: 1973; Director: Robert Fuest; Writer: Robert Fuest, Michael Moorcock; Stars: Jon Finch, Jenny Runacre, Hugh Griffith, Patrick Magee, Sterling Hayden, Harry Andrews, Graham Crowden, George Coulouris, Basil Henson, Derrick O'Connor, Gilles Millinaire, Ronald Lacey, Julie Ege, Sandy Ratcliff, Sarah Douglas)
A man joins the hunt for his dead father's 'final programme' a design for a perfect, self-replicating human.
Glitterball
(Country: UK; Year: 1977; Director: Harley Cokeliss; Writer: Harley Cokeliss, Michael Abrams; Stars: Ben Buckton, Keith Jayne, Ron Pember, Ron Pember)
A gang of kids tries to help a tiny, stranded alien who is being hunted by the army.
Gumshoe
(Country: UK; Year: 1971; Director: Stephen Frears; Writer: Neville Smith; Stars: Albert Finney, Billie Whitelaw, Frank Finlay, Janice Rule, Carolyn Seymour)
A middle aged man faces unexpected hazards when he decides to become a private eye.
The Hard Way
(Country: UK; Year: 1979; Director: Michael Dryhurst; Writer: Kevin Grogan, Richard F. Tombleson; Stars: Patrick McGoohan, Lee Van Cleef, Edna O'Brien, Donal McCann, Ronan Wilmot, Kevin Flood, Joe Lynch, Derek Lord, Michael Muldoon, John Cowley, James A. Stephens, Richard McAdoo, Peter Brayham, Mesag Muruko)
A hitman wants to quit the business but his American 'financier' disagrees.


Privilege and What Next?
The Jokers
(Country: UK; Year: 1967; Director: Michael Winner; Writer: Dick Clement, Ian La Frenais, Michael Winner; Stars: Michael Crawford, Oliver Reed, Harry Andrews, James Donald, Daniel Massey, Michael Hordern, Gabriella Licudi, Lotte Tarp, Frank Finlay, Warren Mitchell, Rachel Kempson, Peter Graves, Ingrid Boulting, Brian Wilde, Edward Fox)
Two brothers decide to steal the Crown Jewels.
Long Shot
(Country: UK; Year: 1978; Director: Maurice Hatton; Writer: Maurice Hatton, Eoin McCann; Stars: Charles Gormley, Neville Smith, Ann Zelda, David Stone, Suzanne Danielle, Ron Taylor, Wim Wenders, Stephen Frears, Jim Haines, Maurice Bulbulian, William Forsythe, Richard Demarco, Alan Bennett, Sarah Boston, Mel Calman)
Two men try to scrape together the cash for a film at the Edinburgh Filim Festival.
Made
(Country: UK; Year: 1972; Director: John Mackenzie; Writer: Howard Barker; Stars: Carol White, Roy Harper, John Castle, Margery Mason)
A single mother embarks on a precarious relationship with an unhappy rock star in a film that questions the prevailing religious morals of the time.
Pressure
(Country: UK; Year: 1976; Director: Horace Ové; Writer: Horace Ové, Samuel Selvon; Stars: Herbert Norville, Oscar James, Frank Singuineau, Lucita Lijertwood)
Life presents a series of cultural challenges for a young second generation immigrant.
Private Road
(Country: UK; Year: 1971; Director: Barney Platts-Mills; Writer: Barney Platts-Mills; Stars: Susan Penhaligon, Bruce Robinson, Michael Feast, Robert Brown, George Fenton)
A young woman bored by her suburban existence embarks on an affair with a writer.


The Squeeze and Pressure
Privilege
(Country: UK; Year: 1967; Director: Peter Watkins; Writer: Norman Bogner, Johnny Speight; Stars: Paul Jones, Jean Shrimpton, Mark London, William Job, Max Bacon, Jeremy Child, James Cossins)
A clean cut pop star is manipulated into promoting increasingly disturbing corporate and political agendas until a young artist prompts him to question what's happening.
Pulp
(Country: UK; Year: 1972; Director: Mike Hodges; Writer: Mike Hodges; Stars: Michael Caine, Mickey Rooney, Lionel Stander, Lizabeth Scott, Nadia Cassini, Dennis Price, Al Lettieri, Leopoldo Trieste, Amerigo Tot, Robert Sacchi, Giulio Donnini, Joe Zammit Cordina, Luciano Pigozzi, Maria Cumani Quasimodo, Liù Bosisio)
Dark comedy sees Michael Caine play a ghostwriter working for an abusive Hollywood gangster actor.
The Rise And Rise Of Michael Rimmer
(Country: UK; Year: 1970; Director: Kevin Billington; Writer: Peter Cook, John Cleese; Stars: Peter Cook, Denholm Elliott, Ronald Fraser, Vanessa Howard, Arthur Lowe,George A. Cooper)
A satirical look at British life on the cusp of the 1970s.
Savage Messiah
(Country: UK; Year: 1972; Director: Ken Russell; Writer: Christopher Logue, based on the book by H.S. Ede.; Stars: Dorothy Tutin, Scott Antony, Helen Mirren, Lindsay Kemp, Michael Gough)
A spectacular, highly sexualised biopic of the artist Henry Gaudier.
The Squeeze
(Country: Italy, West Germany; Year: 1978; Director: Antonio Margheriti; Writer: Paul Costello, Marc Princi, Giovanni Simonelli; Stars: Lee Van Cleef, Karen Black, Edward Albert, Lionel Stander, Robert Alda, Angelo Infanti, Antonella Murgia, Peter Carsten, Dan van Husen, Dyane Silverstein, Steven Burch, Ron Van Clief, Bob Hevelone, Roy Brocksmith, Ewald G. Spader)
The wife and daughter of an alcoholic ex-cop are kidnapped by a gangster.


The Final Programme and Glitterball
What Next?
(Country: UK; Year: 1974; Director: Peter Smith; Stars: Perry Benson, Peter Benson, Laurence Carter, Alan Collins, Charles Cork, James Cossin)
A bash on the head gives a youngster the power of foresight... can he thwart the plans of an evil property developer?