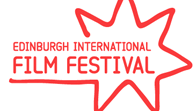 Classic films and films about the festival itself, showing in conjunction with special events.
View other Edinburgh International Film Festival Films by strand: After The Wave, Animation, Black Box, British Gala, Director's Showcase, Document, Gala, Night Moves, Rosebud, Shorts, Under The Radar
8 1/2 Foundation Screening
(Year: 2010)
Tilda Swinton and Mark Cousins announce their new venture - aimed at encouraging young people's interest in cinema. Will include a special screening "of a film close to both their hearts". Suitable for all ages.
Bored To Death: Cinematic TV
(Country: US; Year: 2009; Director: Paul Feig, Alan Taylor; Stars: Ted Danson, Jason Schwartzman, Zach Galifianakis, Heather Burns, Olivia Thirlby, Bebe Neuwirth, Oliver Platt, John Hodgman, Jenny Slate, Trieste Kelly Dunn, Jack O'Connell, Laila Robins, Melanie Torres, John R. Whelan)
Sneak preview of HBO's deadpan comedy series.
Drifters
(Country: UK; Year: 1929; Director: John Grierson)
Special screening of the classic documentary about North Sea fisherman, showing as a celebration of the Edinburgh Film Guild, which turns 80 this year.
Five Easy Pieces
(Country: US; Year: 1970; Director: Bob Rafelson; Stars: Jack Nicholson, Karen Black, Billy "Green" Bush, Fannie Flagg, Sally Ann Struthers)
A musician poses as an oil rig worker.
HP Lovecraft's The Dunwich Horror
(Country: UK; Year: 2010; Director: Colin Edwards; Writer: HP Lovecraft; Stars: Greg Hemphill, Innes Smith, Gavin Mitchell, Charlie Ross, Sandy Nelson, Vivien Grahame, David McGowan, Vivien Taylor, Dave Barr)
A lavish audio production of one of HP Lovecraft's classic tales of terror.
The Man Who Would Be King
(Country: UK, US; Year: 1975; Director: John Huston; Stars: Sean Connery, Michael Caine, Christopher Plummer, Saeed Jaffrey, Doghmi Larbi)
Two schemers plot a coup in the Middle East.
The Scottish Screen Archive Event: Persuasion
(Country: UK; Year: 2010)
Collection of archive shorts: Co-op Adverts II, Edinburgh Temperance Day, The Line To Skye (Dir: Edward McConnell), Livingstone - A Plan for Living (Dir: Michael Alexander), So You Think You Know About The Cuts? (Dir: Douglas Allen,Alex Graham), Things That Happen No. 1 (Dir: Malcolm M Irvine) Vote for Harry Kemp ()
They Made Me A Fugitive
(Country: UK; Year: 1947; Director: Alberto Cavalcanti; Stars: Trevor Howard, Sally Gray, Griffith Jones, René Ray)
A film noir in which a corrupt former RAF officer is framed for murder by a beautiful femme fatale.
Went The Day Well?
(Country: UK; Year: 1942; Director: Alberto Cavalcanti; Writer: John Dighton, Diana Morgan, Angus MacPhail, based on the short story by Graham Greene; Stars: Leslie Banks, Marie Lohr, Hilda Bayley, Elizabeth Allan, Frank Lawton)
Local people come together to fight off the Nazis after the invasion of a small English town.