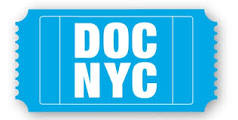 View other DOC NYC Films by strand: American Perspectives, Arts & Culture, Behind The Scenes, Fight The Power, International Perspectives, Investigations, Jock Docs, Masters, Metropolis, Portraits, Short List, Sonic Cinema, Spotlight On Canada, Winner's Circle
Enemies Of The State
(Country: US; Year: 2020; Director: Sonia Kennebeck)
When their hacker son is targeted by the US Government, the DeHarts will do anything to protect him.
Jacinta
(Country: US; Year: 2020; Director: Jessica Earnshaw)
A documentary charting a mother, her daughter and granddaughter and cycles of addiction.
Landfall
(Country: US; Year: 2020; Director: Cecilia Aldarondo)
Chronicling the aftermath of Hurricane Maria, and painting a portrait of the continued fraught relationship between the US and Puerto Rico, a land in mourning and resistance.
A La Calle
(Country: US; Year: 2021; Director: Maxx Caicedo, Nelson G Navarrete)
Capturing the spirit of resistance and protest in Venezuela
World premiere
The Meaning Of Hitler
(Country: US; Year: 2020; Director: Petra Epperlein, Michael Tucker; Stars: Martin Amis, Francine Prose, Saul Friedländer, Yehuda Bauer, Klaus Theweleit, Deborah Lipstadt, Beate Klarsfeld, Serge Klarsfeld, David Irving, Ute Frevert, Wojciech Mazurek, Enno Lenze, Jadwiga Korowaj, Klaus Heyne)
Historians and writers explore what Hitler means in the current waves of white supremacy, anti-Semitism, and the weaponisation of history and weigh in on the lasting impact of his virulent ideology.
So Late So Soon
(Country: US; Year: 2020; Director: Daniel Hymanson)
An intimate portrait of Chicago-based artists Jackie Seiden and Don Seiden.
Stateless (Apátrida)
(Country: US; Year: 2020; Director: Michèle Stephenson; Writer: Michèle Stephenson; Stars: Rosa Iris Diendomi-Álvarez, Teofilo Murat, Gladys Feliz)
In 2013, the Dominican Republic stripped the citizenship of anyone with Haitian parents, rendering over 200,000 people without nationality, identity or homeland. Stateless explores this complex history and politics through one young woman's fight to protect the right to citizenship for all people.
Through The Night
(Country: US; Year: 2020; Director: Loira Limbal; Stars: Deloris Hogan, Patrick Hogan)
Documentary examining the emotional toll of our modern economy on families, told through the lens of a 24-hour daycare centre in Westchester, New York.
The Viewing Booth
(Country: US, Israel; Year: 2019; Director: Ra'anan Alexandrowicz; Writer: Ra'anan Alexandrowicz; Stars: Maia Levi)
The filmmaker chooses an American student - an enthusiastic supporter of Israel - to comment on a range of films made about the Occupied Territories.