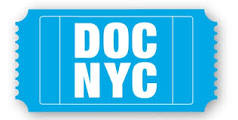 View other DOC NYC Films by strand: American Perspectives, Arts & Culture, Behind The Scenes, Fight The Power, International Perspectives, Jock Docs, Masters, Metropolis, Portraits, Short List, Sonic Cinema, Spotlight On Canada, Viewfinders, Winner's Circle
Assassins
(Country: US; Year: 2020; Director: Ryan White)
True crime meets global spy thriller in this gripping account of the assassination of Kim Jong-nam, the half brother of the North Korean leader. The film follows the trial of the two female assassins, probing the question: were the women trained killers or innocent pawns of North Korea?
Baby God
(Year: 2020; Director: Hannah Olson; Stars: Quincy Fortier, Quincy Fortier)
Story of a fertility specialist who was impregnating women without their knowledge and one of his daughters, who set about trying to find her half-siblings.
Collective (Colectiv)
(Country: Romania; Year: 2019; Director: Alexander Nanau; Writer: Alexander Nanau, Antoaneta Opris)
Documentary considering the aftermath of a nightclub fire that exposed deep corruption in the Romanian healthcare system.
A Crime On The Bayou
(Country: US; Year: 2020; Director: Nancy Buirski; Stars: Isaac J Conner)
The story of a lasting bond formed between an unjustly arrested Black man, Gary Duncan, and Richard Sobol, his young Jewish attorney.
The Dissident
(Country: US; Year: 2020; Director: Bryan Fogel; Writer: Bryan Fogel, Mark Monroe)
When Washington Post journalist Jamal Khashoggi disappears after entering Saudi Arabia's consulate in Istanbul, his fiancée and dissidents around the world are left to piece together the clues to a brutal murder and expose a global cover up perpetrated by the very country he loved.
Finding Yingying
(Country: China, US; Year: 2020; Director: Jiayan 'Jenny' Shi; Stars: Ronggao Zhang, Lifeng Ye, Xiaolin Hou, Xinyang Zhang, Liqin Ye)
The story of the search for a young Chinese student who disappeared whilst study sciences at a university in the US.
The Jump
(Country: France, Latvia, Lithuania; Year: 2020; Director: Giedre Zickyte)
In 1970, off the coast of Cape Cod, Lithuanian sailor Simas Kudirka jumped from his Soviet ship onto a US Coast Guard vessel seeking asylum. Denied refuge by the American crew, Simas was sentenced to a Soviet labor camp for treason, sparking an international cause célèbre.
Kings Of Capitol Hill
(Country: Israel; Year: 2020; Director: Mor Loushy; Writer: Mor Loushy, Daniel Sivan; Stars: Doug Bloomfield, Tom Dine, Ada Horwitch, Steve Rosen, M.J. Rosenberg, Kieth Wissman, Doug Bloomfield, Tom Dine, Ada Horwitch, Steve Rosen, M.J. Rosenberg, Kieth Wissman)
Examines the powerful pro-Israeli lobby AIPAC (American Israel Public Affairs Committee), known for bipartisan loyalty in Washington, DC.
Miracle Fishing
(Country: US; Year: 2020; Director: Miles Hargrove)
1994, Tom Hargrove was kidnapped in Colombia by the FARC. With a $6M ransom price and without support from the authorities, Tom's wife and sons pick up the phone (and a Video8 camcorder) to negotiate directly with the largest terrorist group in the Western Hemisphere.
Missing In Brooks County
(Country: US; Year: 2020; Director: Jeff Bemiss, Lisa Molomot)
Just 70 miles north of the Mexican-US border is a land haunted by ghosts. Brooks County, Texas is a barren landscape designed as a deterrent to illegal crossings, but people continue to attempt to cross, and many die trying.
Neither Confirm Nor Deny
(Country: UK; Year: 2020; Director: Philip Carter)
At the height of the Cold War, the CIA is tasked with an audacious covert mission: recovering a sunken Soviet nuclear submarine from the bottom of the ocean.
'Til Kingdom Come
(Country: UK, Israel, Norway; Year: 2020; Director: Maya Zinshtein; Writer: Mark Monroe)
Investigates the political alliance between American evangelicals and Israel's right wing, and their influence on the Trump administration's foreign policy.