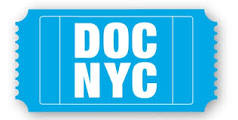 View other DOC NYC Films by strand: American Perspectives, Arts & Culture, Behind The Scenes, Fight The Power, Investigations, Jock Docs, Masters, Metropolis, Portraits, Short List, Sonic Cinema, Spotlight On Canada, Viewfinders, Winner's Circle
76 Days
(Country: US; Year: 2020; Director: Weixi Chen, Hao Wu, Anonymous; Writer: Hao Wu)
Filmed in Wuhan, China by an independent crew, 76 Days covers the length of the city's lockdown for Covid-19.
The Letter
(Country: Kenya; Year: 2019; Director: Maia Lekow, Christopher King)
In an increasingly common scheme to steal their land, land-owning Kenyan elders are being accused of witchcraft by younger family members and sent away. Responding to a bizarre Facebook message that his beloved grandmother is killing children, Karisa visits his family compound in rural Kenya to investigate.
Once Upon A Time In Venezuela
(Country: Venezuela, UK, Brazil, Austria; Year: 2020; Director: Anabel Rodriguez Rios; Writer: Anabel Rodriguez Rios)
Once upon a time, the Venezuelan village of Congo Mirador was prosperous, alive with fisherman and poets. Now it is decaying and disintegrating – a small but prophetic reflection of Venezuela itself.
Smog Town
(Country: China; Year: 2019; Director: Meng Han)
Just outside of Beijing, the city of Langfang is on the front lines of China's fight against air pollution. The local environmental protection bureau and its intrepid deputy chief — affectionately called "Uncle Smog Buster" by local school kids — are tasked with navigating Beijing's strict national policy and the interests of local politicians and businesses.
Summerwar (Sommerkreig)
(Country: Germany, Ukraine; Year: 2019; Director: Moritz Schulz; Writer: Moritz Schulz, Tetiana Trofusha)
Following two youngsters sent to a paramilitary summer camp - uber-patriotic teen Jasmin revels in the military-style maneuvers and gun training, while younger Jassip is much less enthusiastic about becoming a soldier.
Wuhan Wuhan
(Country: US; Year: 2020; Director: Gong Cheng, Yung Chang)
Capturing life at the epicentre of the epidemic.