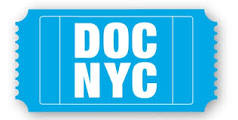 View other DOC NYC Films by strand: American Perspectives, Art + Design, Behind The Scenes, Fight The Power, Food For Thought, Green Screens, In The System, International Perspectives, Investigations, Masters, Metropolis, Modern Family, New World Order, Portraits, Short List, Sonic Cinema, Special Events, Winner's Circle
City Dream
(Country: China; Year: 2019; Director: Weijun Chen)
A year during which the Urban Management Bureau tries to displace a cantankerous street vendor in China.
The Human Factor
(Country: UK, Israel; Year: 2019; Director: Dror Moreh)
Scrutinising the American-led negotiations between Israelis and Palestinians in 2000
Looking For Life (Cheche Lavi)
(Country: Mexico, US, Haiti; Year: 2019; Director: Sam Ellison)
Documentary about two Haitian migrants who become stranded at the US-Mexico border, with no way forward.
Love Child
(Country: Denmark; Year: 2019; Director: Eva Mulvad)
A couple who could face the death penalty in Iran because of their extra-marital affair attempt to flee the country with their four-year-old love child.
Sing Me A Song
(Country: France, Germany, Switzerland; Year: 2019; Director: Thomas Balmès)
The director returns to Bhutan 10 years after he focused on a seven-year-old Buddhist there, to see how life has changed.
Symphony Of The Ursus Factory
(Country: Poland; Year: 2018; Director: Jasmina Wojcik; Writer: Jasmina Wojcik)
The largest producers of tractors in Europe , the Ursus Factory came to an end following the collapse of communism. Here the ex-workers of the Ursus Factory re-enact a day of work.
The Wind. A Documentary Thriller
(Country: Poland; Year: 2019; Director: Michal Bielawski)
A study of the destructive windstorm that regularly wreaks havoc in Poland's Tatra Mountains.