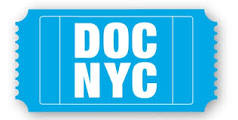 View other DOC NYC Films by strand: American Perspectives, Art + Design, Behind The Scenes, Fight The Power, Food For Thought, Green Screens, In The System, International Perspectives, Investigations, Masters, Metropolis, Modern Family, New World Order, Portraits, Short List, Special Events, Viewfinders, Winner's Circle
Born Into The Gig
(Country: US; Year: 2019; Director: Kate Davis, David Heilbroner)
Profile of singers trying to follow in the footsteps of very famous parents.
Boy Howdy: The Story Of Creem Magazine
(Country: US; Year: 2019; Director: Scott Crawford; Writer: Scott Crawford, Jaan Uhelzski; Stars: Jeff Ament, Alice Cooper, Cameron Crowe, Kirk Hammett, Joan Jett, Lenny Kaye, Wayne Kramer, Gene Simmons, Paul Stanley, Chris Stein, Michael Stipe, Peter Wolf, Jeff Ament, Alice Cooper, Cameron Crowe)
The story of the magazine's trajectory.
Buster Williams Bass To Infinity
(Country: US; Year: 2019; Director: Adam Kahan)
Celebration of the jazz bassist.
The Changin' Times Of Ike White
(Country: UK; Year: 2019; Director: Daniel Vernon)
A documentary about the man behind the first ever commercial album recorded inside an American prison by an inmate, charting his journey out from prison into industry adulation and life as a free man, eventually leading to his reinvention as a performer for hire.
Kate Nash: Underestimate The Girl
(Country: US; Year: 2018; Director: Amy Goldstein; Stars: Tom Biller, Linda Buratto, Kate Craig, Jeff Ellis, Emma Hughes, Jarrad Kritzstein, Kate Nash, Marie Nash, Frederik Thaae, Alicia Warrington)
Story of the musician's rise to fame.
Los Ultimos Frikis
(Country: US; Year: 2019; Director: Nicholas Brennan)
Portrait of heavy metal band Zeus, who became icons of the Cuban music scene.
Revolution Rent
(Country: US, Cuba; Year: 2019; Director: Victor Patrick Alvarez, Andres Senor; Writer: Victor Patrick Alvarez, Andy Senor)
Theatre director Andy is invited to bring the musical Rent to Cuba, his exiled parents' homeland. The cameras follow him.
River City Drumbeat
(Country: US; Year: 2019; Director: Marlon Johnson, Anne Flatté)
For 30 years, Nardie White has offered a path to empowerment for African-American youth in Louisville, KY through his River City Drum Corps. With retirement approaching, he must train his successor.
Shella Record: A Reggae Mystery
(Country: Canada; Year: 2019; Director: Chris Flanagan)
After record collector Chris Flanagan hears an obscure but haunting recording by a Jamaican singer named Shella Record, he develops a decade-long obsession to find the mysterious woman.
Show Me The Picture
(Country: UK, US; Year: 2019; Director: Alfred George Bailey; Stars: Galadrielle Allman, Adam Block, Anton Corbijn, Amelia Davis, Michael Douglas, Peter Frampton, Eileen Hirst, Jorma Kaukonen, Kamau Kenyatta, Michelle Margetts, Jim Marshall, Nion McEvoy, Graham Nash, Joanne Parrilli, Katharine Poppy)
Portrait of Jim Marshall, the only photographer to receive the Grammy Trustee Award.
Symphony Of The Ursus Factory
(Country: Poland; Year: 2018; Director: Jasmina Wojcik; Writer: Jasmina Wojcik)
The largest producers of tractors in Europe , the Ursus Factory came to an end following the collapse of communism. Here the ex-workers of the Ursus Factory re-enact a day of work.