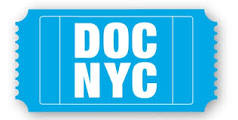 View other DOC NYC Films by strand: American Perspectives, Art + Design, Behind The Scenes, Fight The Power, Food For Thought, In The System, International Perspectives, Investigations, Masters, Metropolis, Modern Family, New World Order, Portraits, Short List, Sonic Cinema, Special Events, Viewfinders, Winner's Circle
Kifaru
(Country: US, Kenya; Year: 2019; Director: David Hambridge)
Film focusing on the final days of the last male northern white rhino on the planet.
Mossville: When Great Trees Fall
(Country: US; Year: 2019; Director: Alexander Glustrom; Stars: Stacey Ryan, Stacey Ryan)
The fight for the environment in a town in the face of the march of petrochemical companies.
Mr Toilet: The World's
(Country: US; Year: 2019; Director: Lily Zepeda; Writer: Tchavdar Georgiev, Hee-Jae Park, Monique Zavistovski, Lily Zepeda; Stars: Jack Sim, Jack Sim)
A man who began a campaign for sanitation across the world.
The Seer And The Unseen
(Country: Iceland, US; Year: 2019; Director: Sara Dosa; Writer: Bryndis Ingvarsdóttir; Stars: Ragnhildur Jonsdottir, Ragnhildur Jonsdottir)
Magic realist documentary about elves, financial collapse and "a real life Lorax".
The Story Of Plastic
(Country: US, Belgium, China, India, Indonesia, Philippines; Year: 2019; Director: Deia Schlosberg; Writer: Tony Hale, Deia Schlosberg, Brian Wilson, Stiv Wilson)
Considering the cost of the plastics industry.