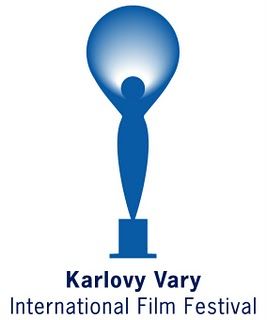 View other Karlovy Vary International Film Festival Films by strand: Competition, East of the West, Horizons, Imagina, Midnight Screenings, Special Screenings
Brother's Keeper (Okul Tıraşı)
(Country: Turkey, Romania; Year: 2021; Director: Ferit Karahan; Writer: Gülistan Acet, Ferit Karahan; Stars: Samet Yıldız, Ekin Koç, Mahir İpek, Melih Selçuk, Cansu Fırıncı, Nurullah Alaca)
When a boy falls ill at an authoritarian boarding school, his friend struggles to get the staff to take notice.
Capernaum (Capharnaüm)
(Country: Lebanon, US; Year: 2018; Director: Nadine Labaki; Writer: Nadine Labaki, Jihad Hojeily, Michelle Keserwany, Georges Khabbaz, Khaled Mouzanar; Stars: Zain Al Rafeea, Yordanos Shiferaw, Boluwatife Treasure Bankole, Kawsar Al Haddad, Fadi Yousef, Haita 'Cedra' Izzam, Alaa Chouchnieh, Nadine Labaki, Elias Khoury, Nour El Husseini, Joseph Jimbazian, Samira Chalhoub, Farah Hasno, Joe Maalouf, Alexandre Youakim)
A child rebels against the life imposed upon him.
Little Girl (Petite Fille)
(Country: France; Year: 2020; Director: Sébastien Lifshitz; Writer: Sébastien Lifshitz)
The portrait of eight-year-old Sasha, who questions her gender.
Shoplifters
(Country: Japan; Year: 2018; Director: Hirokazu Kore-eda; Writer: Hirokazu Kore-eda; Stars: Kirin Kiki, Lily Franky, Sôsuke Ikematsu, Mayu Matsuoka)
A family of small-time crooks take in a child they find on the street.
Summer 1993
(Country: Spain; Year: 2017; Director: Carla Simón; Writer: Carla Simón; Stars: Laia Artigas, Paula Blanco, Etna Campillo, Bruna Cusí, Jordi Figueras, Dolores Fortis, Titón Frauca, Cristina Matas, Berta Pipó, Quimet Pla, Fermí Reixach, Paula Robles, Isabel Rocatti, Montse Sanz, Tere Solà)
A young girl struggles to adapt to her new life in the countryside after the death of her mum.