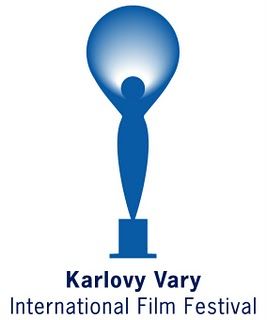 View other Karlovy Vary International Film Festival Films by strand: Competition, East of the West, Horizons, Midnight Screenings, People Next Door, Special Screenings
Come Here
(Country: Thailand; Year: 2021; Director: Anocha Suwichakornpong; Writer: Anocha Suwichakornpong; Stars: Sirat Intarachote, Waywiree Ittianunkul, Apinya Sakuljaroensuk, Sirat Intarachote, Waywiree Ittianunkul, Apinya Sakuljaroensuk)
The infamous Death Railway winds its way through western Thailand and on into Burma. Four friends in their mid-twenties set off on a trip into the jungle where tens of thousands of lives were extinguished during World War II; the dense vegetation in this place also harbours other secrets.
Days (Rizi)
(Country: Taiwan; Year: 2020; Director: Tsai Ming-liang; Stars: Lee Kang-sheng, Anong Houngheuangsy)
Kang lives alone in a big house, Non in a small apartment in town. They meet, and then part, their days flowing on as before.
Last And First Men
(Country: Iceland; Year: 2017; Director: Jóhann Jóhannsson; Writer: Olaf Stapledon, Jóhann Jóhannsson, José Enrique Macián; Stars: Tilda Swinton, Tilda Swinton)
Loosely based on the 1930 Olaf Stapledon novel of the same name, Tilda Swinton voices a human from its 18th distinct evolution from some two billion years in the future (the Last Men), reaching back to the First Men (us) for help, as the end of time approaches.
Rock Bottom Riser
(Country: US; Year: 2021; Director: Fern Silva; Writer: Fern Silva)
Essay film that traverses geology, ethnography and astronomy.
Taste (Vi)
(Country: Vietnam, Singapore, France, Thailand, Germany, Taiwan; Year: 2021; Director: Le Bao; Writer: Le Bao; Stars: Olegunleko Ezekiel Gbenga, Thi Minh Nga Khuong, Thi Dung Le, Thi Cam Xuan Nguyen, Thi Tham Thin Vu)
A Nigerian man creates a primal world with four middle-aged women but their utopia can't last forever.