Okay, so you're Joss Whedon. You've just finished Marvel Avengers Assemble, a huge, star-filled CGI blockbuster that triumphed with fans while smashing box offices like Bruce Banner having a temper tantrum, but what now? How do you follow that up? What do you do for an encore?
Well, as it turns out, the answer is to do something completely different. And by completely different, this means an intimate, black and white adaptation of a Shakespeare play using the original text. Filmed in Whedon's own home in less than 12 days using his close acting friends including Clark Gregg, Nathan Fillion and Amy Acker, Much Ado About Nothing is a far cry from big-budget, alien-battling superhero antics.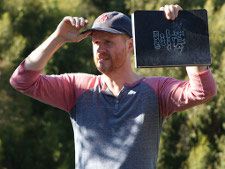 "It's quite different," says Whedon, in typically self-aware fashion. "When you're doing Avengers, everybody has come off another huge movie with someone much bigger than you are, and are going off to another huge movie with someone much bigger than you are, and they're just sort of jobbing. A crew member came up to me on the Helicarrier and said 'Are we in space?' And I realised, 'Oh they haven't been allowed to read the film' because Marvel is so secretive."
In contrast, the cast and crew of Much Ado were more than familiar with their script they were using, seeing as Whedon has been organising Shakespeare readthroughs at his place for years. "With this film, I'm at my house, with my best friends, and every day we're completing at least one, if not more, really thick, meaty, delightful scene that's dramatic or comedic. So we go away every day going, 'God, we accomplished all this!' as opposed to 'Well we shot a tenth of that explosion and tomorrow we'll shoot the other'. It's a very different feeling."
But while the cast scheduling wasn't as tricky as, say, assembling his Avengers, the Buffy creator admits that devious tactics were necessary. "I threw myself a coming home party, because I'd been in Albuquerque, suffering, and I was just like, 'So, how have you been? What are you doing? For the next three weeks? Say, between these dates?' So there was a lot of being sly."
Going on to explain how he secured the services of his usual stablemates, Whedon confessed to further complications. "Clark (Gregg) was who I wanted for Leonato, and then he had fallen out. And then Tony Head was gonna do it, he fell out, and Bradley Whitford, and everybody's schedule kept not working. And then finally I called Clark again and I was like, 'So is that thing that you were doing still happening, in this month?' And he's like 'You're fucking kidding, right?' Those were his exact words."
It worked out in the end, though, as the geek god got pretty much everyone he wanted as well as a few welcome surprises. "I have this idea of Claudio as a jock. You know, as a warrior, and not as a huge wet. And I forgot that Fran (Kranz), when he played the nerd on Dollhouse or the stoner in Cabin [In The Woods], that we had to layer tonnes of clothing on him to hide the fact that he's incredibly buff. And he's got such a gentle face and demeanour, you would never think of him as this hot-headed guy. I think he was absolutely the right guy for it, because [of] his commitment to being a dick…"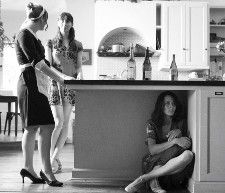 When asked about how the ensemble got to grips with The Bard's language, Whedon was both honest and quick to heap praise on them. "Well a lot of them were classically trained, and those who weren't I just had confidence in. Particularly Nathan (Fillion), who had no confidence in himself, which is an amazing thing to say about Nathan Fillion. He was very worried about it, and he tried to duck out of it. But I was like, 'I don't care how busy you are on Castle, you're gonna to do this. You'll thank me later.'"
Discussing the possibility of doing another Shakespeare adaptation, Whedon demonstrates his ability to look at the bigger picture. "For years I've wanted to do a film of Hamlet, and then everybody else was, so I sort of tabled it. It would be delightful to do another film, with this exact cast, in that exact style. But I feel like part of the attraction of it was that it was something I had never done. It is no longer something I have never done. And so my heart sorta goes more towards things that are untested. Because one wants to challenge one's self, as one realises that one's life is dwindling."
But as ever for the man who helmed a TV series of such popularity (Firefly) that its fans help resurrect a big-screen follow-up (Serenity), it's all about storytelling. "You're always one step ahead of the reaper, or the giant Indiana Jones ball. And no matter what you're working on, they give you just not enough time. You cannot let the ball overtake you. You cannot let the machine drive the film. Because your job is to be the storyteller, and you're gonna get something generic if you don't stay in front of it." Amen to that.
Much Ado About Nothing is out on limited release in the US now and out on general release in the UK on June 14
Share this with others on...