And so, the gloves are on - along with the furry hat, snow boots and multiple layers- for this year's Sundance Film Festival, not forgetting the fringe festival Slamdance. For 10 days a small corner of Utah, half way up a mountain will become the centre of attention for indie film lovers everywhere.
Last year boasted a particularly strong line-up with Beasts Of The Southern Wild, The Sessions, 5 Broken Cameras, The Invisible War, Searching For Sugarman and The House I Live In all going on to be nominated for this year's Oscars.
As ever, there is buzz about this and hype about that but until the films have their premieres, who is really to know? And that is the beauty of Sundance, where you might as well pick the films you are going to see based on what you fancy/directors or crew members you've liked the previous work of than rely on recommendations.
That said, I'm looking forward to a week in which I'll almost certainly see at least one film that I will spend the year banging on about to anyone who will listen (last year it was Beasts Of The Southern Wild and Bestiaire) and at least one that I will spend the year trying to forget (still trying Price Check, still trying). So, for what it's worth, here some of the films - at least one from each festival strand - that I'm going to try to catch over the next 10 days in Park City.
US Dramatic Competition
With all 16 films being world premieres, it's time to pick and hope, but I particularly want to catch:
St Nick
and award-winning short film
Pioneer
. His follow-up feature has attracted an impressive cast including Casey Affleck
The Girl With The Dragon Tattoo
's Rooney Mara. The story of an outlaw (Affleck), his wife (Mara) and a local sheriff (Ben Foster, also in
Kill Your Darlings
at this year's festival), it promises drama, romance and Keith Carradine. Lowery is also credited as a co-writer on gay love story Pit Stop in the Next strand at the festival. Count me in.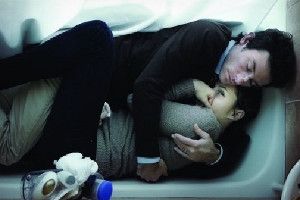 Probably the Dramatic Competition entry with the most buzz going into the festival. Shane Carruth returns to Sundance almost a decade after his sci-fi mind-bender debut Primer won the Grand Jury Prize here. His latest sees him return to multiple technical roles, including composing the score, directing, writing and acting as DoP (although he has apparently had help with the editing from David Lowery, there's that name again) to tell the story of a man and a woman drawn together, "entangled in the life cycle of an ageless organism". With even the tagline a mystery, it promises to be intriguing at least and with the announcement that it will also screen at Berlin and New Directors/New Films, its path around the world festival circuit has already begun.
US Documentary Competition
Another 16 world premieres, another tough choice.
Twenty Feet From Stardom
In a world of hard-hitting news based documentaries, sometimes you get the urge to see something slightly more off-beat and uplifting - and this sounds like it. Margan Neville, who has a musical documentary track record including
Troubadours
and Johnny Cash, shines a spotlight on backing singers. Who isn't a sucker for films that shine a light on unsung (or in this case singing) talent?
World Cinema Competition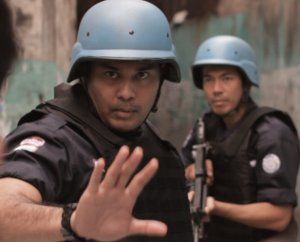 While British director Sean Ellis's The Broken and Cashback may not have been perfect, there was no doubting his talent behind the camera. His latest - co-written with Frank E Flowers - examines the life of a family who find nothing but trouble after moving to Manila. I'm a convert to the Philippines backdrop thanks to Edinburgh Film Festival's spotlight on films from there last year and early signs are good, with the film already having secured a French distribution deal with Haut et Court.
Shopping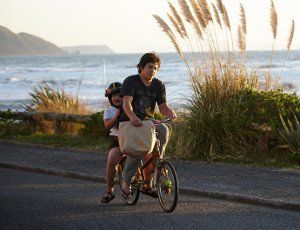 Another year, another story of an Antipodean teenager facing tough choices. This time New Zealand offers the backdrop for this film directed by Mark Albiston and Louis Sutherland and produced by the folk behind Snowtown. If it's anywhere near as good as that, it should be a banker.
World Cinema Documentary Competition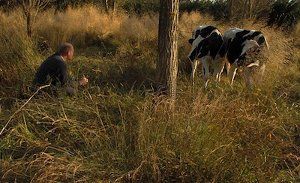 While there are many strong-sounding documentaries in this section, there's something appealingly British about this film from Andy Heathcote. He follows a life in the year of farmer Steve and his queen of the herd Ida. I have the urge to milk this for puns, but I think I'll leave it there. It's a strong year for UK docs in competition, with Kim Longinotto's Salma, Johjn Akomfrah's The Stuart Hall Project and Marc Silver's Who Is Dayani Cristal? also in the line-up.
Premieres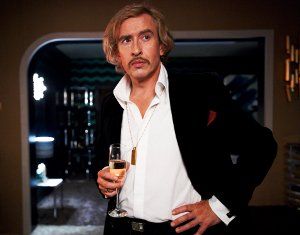 This is where the films marked Buzz Central tend to lie - from Joseph Gordon-Levitt's directorial debut Don Jon's Addiction to the much-hyped Apple founder documentary jOBS, Brit Marling-starrer The East and Park Chan-Wook's Stoker. I'm going to keep the home flag flying, however, and go with Michael Winterbottom's latest.
This biopic of porn-mag king Paul Raymond, stars Steve Coogan in the central role, which is inspired casting, and written by the very capable Control and Nowhere Boy scribe Matt Greenhalgh. Winterbottom's prolific career may have featured plenty of misses along with the hits but he's never dull. Due out in the UK on April 23.
Documentary Premieres
Which Way Is The Front Line From Here? The Life And Time Of Tim Hetherington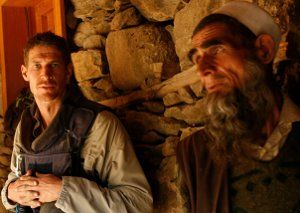 Documentary work can be a dangerous field and Tim Hetherington became one of many photographers, journalists and documentarians to lose his life in a war zone, when he was killed while working in Libya in 2011. His Restrepo co-director Sebastian Junger has created this film to celebrate his work.
Spotlight
I've already seen the Oscar-nominated - and excellent - Pablo Larrain film No, plus Ben Wheatley's blackly comic Sightseers, both of which I heartily recommend. As for something I haven't seen, I'm curious to check out...
The presence of Shotgun Stories and Take Shelter director Jeff Nichols at the helm is enough to get this to the top of the screening list. The fact that it also features the newly resurgent Matthew McConaughey, as a fugitive who forms a pact with a couple of kids, only adds to the appeal.
Next
The feature debut of Hannah Fidell - whose shorts Man & Gun and Gathering Storm both played at SXSW - it tells the story of a female teacher (Lindsay Burdge) who has a relationship with Eric (Will Britain), one of her students. Interested to see how this plays out given the female teacher/male pupil dynamic, which makes a change from the more common older man/too young woman combination. Also, it's always nice to see Lovers Of Hate star Chris Doubek - who plays Eric's dad - in action.
Park City At Midnight
I thought Nick Damici and Jim Mickle's break-out Zombie Virus On Mulberry Street showed plenty of potential despite it's low budget but somehow missed catching Stake Land. The pair of them are back with this re-imagining" of the 2010 Mexican film of the same name, relating the sinister secrets of Parker family. While remake territory is always slightly worrying, the cast is a strong one, featuring the always excellent Michael Parks and up-and-comer Julia Garner (Electrick Children, Martha Marcy May Marlene).
Share this with others on...